'Law & Order: SVU,' 'Chicago Med,' 'Chicago Fire' & 'Chicago PD' Get Renewed for 3 Seasons
NBC has just made a lot of fans happy. Dick Wolf, who carries four shows on the network, secured renewal for four of viewers' favorite shows. 
According to the Hollywood Reporter, Wolf Entertainment has signed one of the biggest deals in television after months of deliberations with Universal TV. 
The 73-year-old producer locked himself into a five-year deal with NBC studios, which is owned by Universal. That means that four of the biggest shows will continue to run for three seasons each.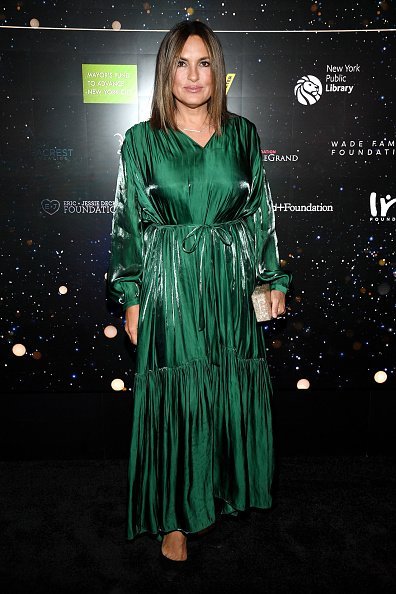 Wide-ranging renewal
"
Law & Order: SVU
," "Chicago Med," "Chicago PD," and "Chicago Fire" are all in the deal. Furthermore, Wolf has some new projects on the way through his company, Wolf Entertainment. 
The renewal will bring "Chicago Fire" to its 11th season, "Chicago Med" to its eighth, and "Chicago PD" to its 10th. The record-breaking "Law & Order: SVU" will reach its 24th season.
Streaming shows, too
Hollywood Reporter claims through unknown sources that the sum of the deals is a whopping nearly $1 billion. One source called it "the largest deal in TV history." 
The massive deal will combine with the upcoming streaming service, NBCU's Peacock, where Wolf is expected to produce several series. Three shows will go onto NBC.
Huge payday coming
Possible series could include spinoffs from the "Law & Order" franchise, including "Law & Order: Hate Crimes," which came to the small screen last year. 
Wolf has been working with NBC Universal Content studios for 36 years now. As a valued contributor, he will reportedly receive a nine-figure payment ahead of getting things underway. 
Wolf's complete list of shows currently on-air is "Law & Order: SVU," "Chicago PD," "Chicago Med," "Chicago Fire," "FBI," and "FBI: Most Wanted." "SVU" is the longest-running live-action scripted primetime show.
New character reception
The show's lead, Mariska Hargitay, has been on for as long as the series has been on the air. Recently, her character, Sergeant Benson, took on newbie detective Katriona "Kat" Tamin (Jamie Gray Hyder).
Last month, Hyder talked about fans' reception of her character, saying, "I think a lot of people are rubbed the wrong way by Kat, at least right now, because she is not so great at following the rules." 
She admitted there's a challenge to balancing fan reception with acting the role well. Hyder came in when Sonny Carisi (Peter Scanavino) became the Assistant District Attorney on the show.
Mariska thrills fans 
Hyder also joins Ice-T and Kelli Giddish on the beloved series. Their boss both on and off-air, Hargitay excitedly let fans in on the three-season renewal of the show last week. 
She posted an Instagram photo of a "Law & Order: SVU" poster with the text "3 More Seasons" written in bold. She added a funny caption. The post was like nearly 170,000 times.