shutterstock.com
Kris Jenner and Corey Gamble's Love Story
The Kardashian-Jenner momager Kris Jenner and her "ride or die" boyfriend Corey Gamble have been making headlines ever since they met each other in Ibiza back in 2014.
Even though Kris is a member of one of the most famous families in the world, some of the aspects of her and Corey's romance have been kept under wraps. However, here's a look at the most striking details of their love story.
"It's been so much fun just to see my mom happy."
KRIS JENNER AND COREY GAMBLE'S FIRST MEETING
In August 2014, the pair met each other at the 40th birthday party of fashion designer Riccardo Tisci. At the time, Corey was Justin Bieber's tour manager, and Kris had been separated from her ex-spouse, Caitlyn Jenner, for a year already.
According to Elite Daily, it was Corey who made the first move after seeing how beautiful Kris looked in her outfit.
Things moved quickly for the couple as Corey was invited to Kim Kardashian's 34th birthday party in October that year, where he probably met most of the members of the Kar-Jenner clan.
CONCERNS ABOUT THE COUPLE'S AGE-GAP
By far, one of the most striking aspects of their romance was their 29-year age difference. Even Kris' daughters complained about it in front of the cameras of "Keeping Up with the Kardashians" in an episode aired in March 2015!
They even labeled the couple's age-gap as "creepy." It hurt Kris, who admitted that the fact that her own family was so judgmental was "annoying" because all she wanted was to live her life.
Kris finished by saying that her children would criticize her no matter what, and labeled them as "a bunch of haters."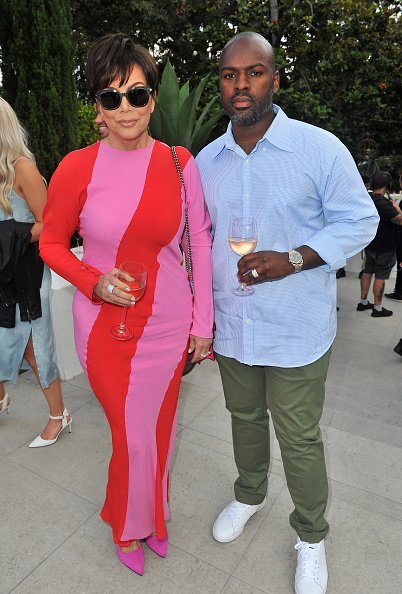 Corey Gamble and Kris Jenner on June 21, 2018 in Beverly Hills, California | Photo: Getty Images
WINNING OVER THE KARDASHIANS
Fortunately, the relationship between Kris Jenner's children and her boyfriend improved over time. A few months after the previously-mentioned episode premiered, Kim praised Corey by describing him as a "nice person." She said:
"[Kris] can connect with him and go to movies with him, work out with him. It's the little things. It's been so much fun just to see my mom happy. It's been refreshing to see her have a good time."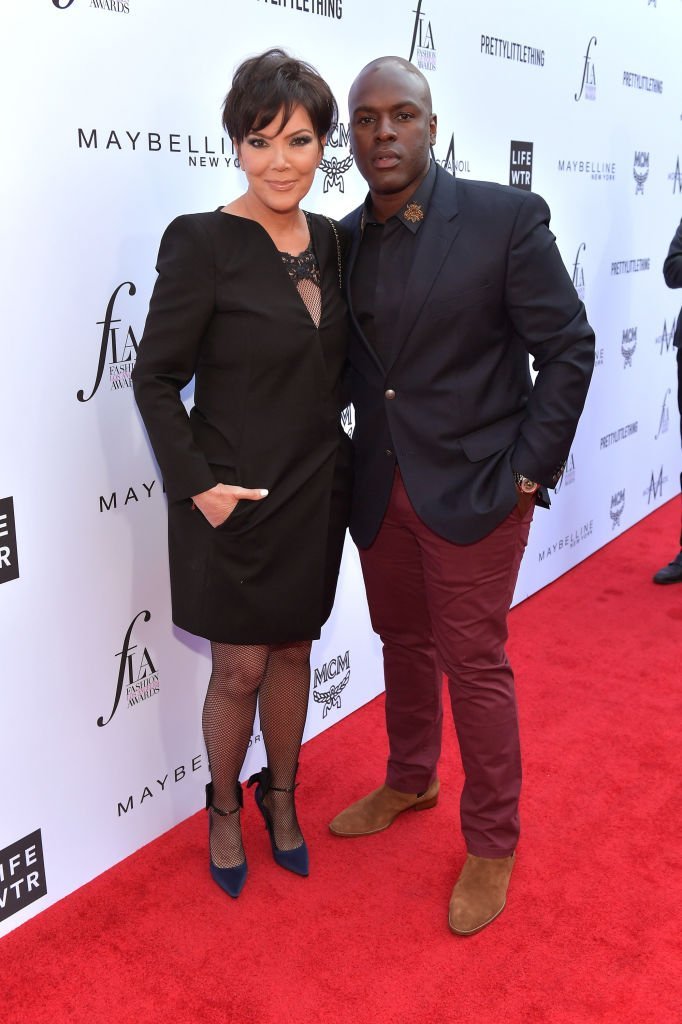 Corey Gamble and Kris Jenner on April 8, 2018 in Beverly Hills, California | Photo: Getty Images
In a different episode of "KUWTK," Khloe Kardashian and her friend Malika Haqq interrogated Corey about his intentions with Kris. One of the things they asked him was if he had always been interested in older women.
The 39-year-old man said that he noticed his preference when he "hit on" his second-grade teacher. He added, though, that he wasn't with Kris for her age but their connection.
KRIS AND COREY ARE NOT LIKELY TO TIE THE KNOT
After a couple of dates for quite some time, it is only natural to wonder about the next steps. In late 2016, rumors about Kris Jenner and Corey Gamble's possible wedding started circulating on the Internet.
However, the momager herself shut them down in February 2017 when she appeared on the "Ellen DeGeneres Show" to point out that she was done with marriages and that she was happy with the dynamic of their relationship.
Corey had previously talked about the topic with Khloe and Malika during his interrogation, saying that a piece of paper did not measure love and that he knew couples who never walked down the aisle and were as happy and strong "as hell."
SHE STICKS WITH HIM NO MATTER WHAT
Last year, the cameras of "KUWTK" captured a heated argument between Corey and Scott Disick, Kourtney Kardashian's ex.
The fight began after Kris' boyfriend said that if Penelope, Scott and Kourtney's daughter, would scratch his face (she did it to her nanny), he would discipline her by spanking her.
Scott didn't like it, and both men started arguing. Kris ended up in tears, and the relationship between Corey and some members of the Kardashians deteriorated.
Despite the discussion, Kris and Corey are still going strong as the momager labeled him as her "ride or die" in an Instagram post shared on his birthday.
It's been five years since Corey Gamble and Kris Jenner began dating, and even though they have had their ups and downs, their romance is still going strong nowadays.
Please fill in your e-mail so we can share with you our top stories!