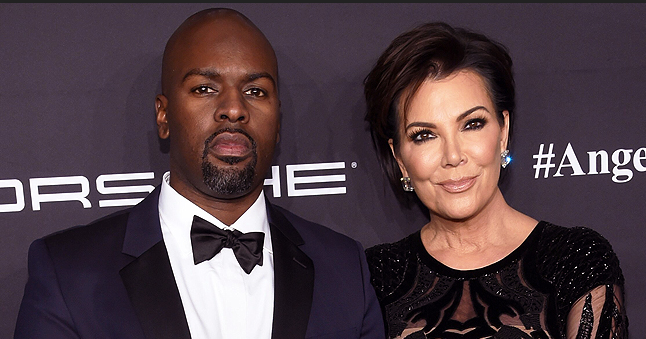 GettyImages/GlobalImagesUkraine
Meet Corey Gamble, KUWTK Matriarch Kris Jenner's 'Ride or Die' Boyfriend of 5 Years
Hollywood relationships are in variations, and the one between Kris Jenner and Carey Gamble is well under the radar. However, we've got all the juice on them; pictures, drama, EVERYTHING!
Indeed Corey Gamble made appearances on several episodes of "Keeping Up With The Kardashians," but he still very much remains a puzzle.
COREY'S ROLE IN KRIS' LIFE
Gamble is more of a private person and prefers things done as quiet as possible, as reported by People. Nevertheless, in one of the scenes on the latest season 17 trailer of KUWTK, he had a brawl with Scott Disick.
The scene has us all sitting on the edge of our seats. While we wait for its release, let's discuss Gamble's role in Kris Jenner's life.
Gamble, who hails from Atlanta, schooled in Westlake High, class of 1999. He moved on to Morehouse College to study business marketing.
The pair met at the 40th birthday party of fashion designer, Riccardo Tisci's in Ibiza, Spain, according to Cheat Sheet. Gamble was still Justin Beiber's tour manager then.
Another thing to note is the age difference between them. Gamble is 38 years old, which makes Jenner twenty-five years older than him.
Although her children weren't initially accepting, they had to come to terms with the situation. If you're a fan of zodiac signs, then you want to know what theirs say about them as a couple!
Well, the duo is Scorpios, and according to the publication by E!, they have a passion that either consumes them negatively or positively. It read:
"The relationship could go either way: It will either be the most wonderful thing in the world or the destruction of both involved."
JENNER CONFIRMS GAMBLE AS HER 'RIDE OR DIE'
The couple has their birthdays just five days apart from the other, with Jenner on Nov 5, and Gamble on Nov 10. On Gamble's birthday, Jenner confessed her love. The caption read:
"Happy Birthday to my Ride or Die!!! You are amazing babe @Coreygamble. I love you!! Thank you for everything you do for all of us… you are always holding it down. #love #HBcorey!!!"
However, one fact sticks out which is that we might never get to see both of them tie the knot! Even though they love each other, Gamble and Jenner "will never get married," according to what a source told PEOPLE.
Also, Jenner confirmed it while speaking to Ellen Degeneres that she's not looking to tie the knot again after the 63-year-old matriarch previously did twice.
The mother of six has been divorced twice with the first one being with Rob Kardashian, while the other was from Bruce Jenner.
Despite the conditions surrounding Jenner and Gamble's relationship, if she says he's her "ride or die," then he is!
Please fill in your e-mail so we can share with you our top stories!