People: Ben Affleck Had Sober Companion Take Him to & from Rehab While Filming 'The Way Back'
After struggling with alcohol addiction for nearly two decades, Ben Affleck had a "Sober Liason" get him to and from the set of his recent movie, "The Way Back." 
The movie features Ben playing the role of Jack Cunningham, an ex-basketball star who abruptly stopped playing. 
A few years later, he is asked to coach the basketball team of his alma mater. In an attempt to boost the spirit of the struggling team, Jack is forced to deal with his alcohol addiction.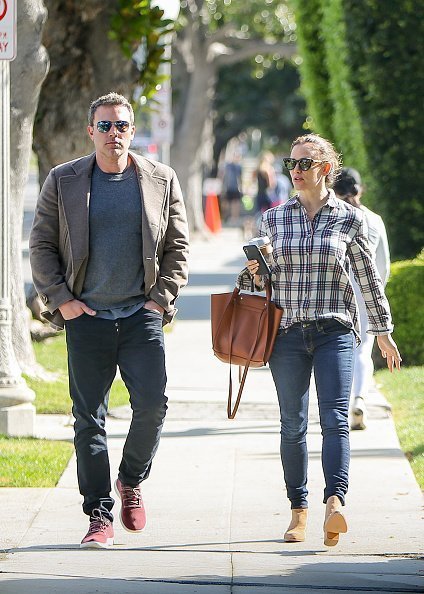 Will Ropp, Ben's co-star in the movie, told "People" about the transparency among the cast. He explained that everyone was aware of Ben being in rehab and added that the actor had a "Sober Liaison" bring him to and from the set.
Talking to People at the premiere, Ben spoke about the film, his character, and how he connected to some things about the character; He said:
"You try to bring your own life experience to the parts that you can use your imagination on the other parts."
Describing the movie experience, Ben called it a "cathartic," saying he hopes the audience will walk away feeling uplifted by the story.
The actor who is known for his storytelling talent portrays his story in the movie. Ben addresses questions on why he drank, his sobriety, and how he overcame the addiction.
He talked about how thinking of his children helped in his recovery journey.
Affleck hopes that through this movie, another step has been taken towards erasing the shame and stigma associated with addiction.
The 47-year-old actor had struggled with alcohol addiction for as far back as 2001. Speaking on the factors responsible for his addiction, Ben believes his genetics might be a contributing factor. He said:
"Two of my grandparents were alcoholics, so it seemed like statistically, the dice were rolled"
The actor also referred to his divorce from his ex-wife, Jennifer Garner, as another factor. Ben said the pain associated with the divorce took a toll on him, and he turned to alcohol to avoid dealing with painful feelings.
In a recent appearance on Good Morning America, the actor opened up about the divorce. He admitted to it being the biggest regret of his life. 
Ben mentioned that he never thought he would get divorced, adding that he didn't want to be a split family with his children. He also talked about how thinking of his children helped in his recovery journey.
Although Ben and Jennifer are divorced, the two maintain a cordial co-parenting relationship, and Ben recently thanked her on social media for supporting him through rehab.