Kim Kardashian Responds after Child Star ZaAa's Parents Claim North Copied Daughter's Song for Rap Debut at Yeezy Show
Kim Kardashian has reacted to the claims (of the parents of a child star, Zaza,) that her daughter, North West, copied Zaza while recently making her rap debut. 
Kim Kardashian and Kanye West's daughter, North West, gave the audience at Paris Fashion Week a huge surprise when she stepped out on stage to do a rap performance at her father's show. 
The six-year-old rapped about her shoes, which she said were cute. She also shouted out to her cousin, Penelope Disick. North's performance was both sweet and creative, and in the end, her proud father walked her off the stage.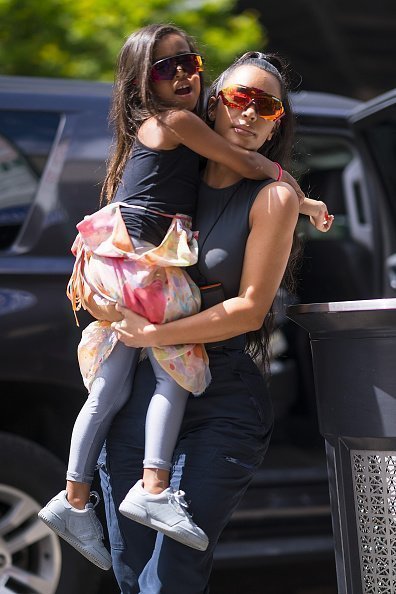 The performance has, however, left the parents of an Instagram child rap star, Zaza, furious, as they likened North's rap debut to the rap song of their daughter, and took to Instagram to air their grievances. 
In a post in which they shared Zaza's rap video alongside a video of North's rap debut, they narrated how Zaza and her father went into the studio in July of last year to make music, before telling Kim and Kanye: 
"What @kimkardashian (Kanye west) are doing with their daughter… with the inspiration of Zaza & our family in mind is okay… we not mad."
In conclusion, Zaza's parents said they admired Kanye West's journey, but didn't want to feel like their daughter's journey in the entertainment world was being stifled.
Kim Kardashian has since responded to the message shared by Zaza's parents. In the comments section of the post, Kim said that her family loved Zaza and that North is a huge fan of hers. 
The 39-year-old took her oldest child to Paris to support Kanye West, and while in the French Capital, Kim ruminated over how much North had grown.
The television personality went on to explain that North's remix performance of Zaza's song was something her six-year-old daughter asked to do at the last minute, and it came as a surprise. 
Kim also said that she didn't mean not to pay credit to Zaza, and would love for the girls to meet soon. Zaza's parents replied to Kim's post, saying:
"@kimkardashian it's always always love! Would enjoy getting the girls together. Let's make it happen ASAP."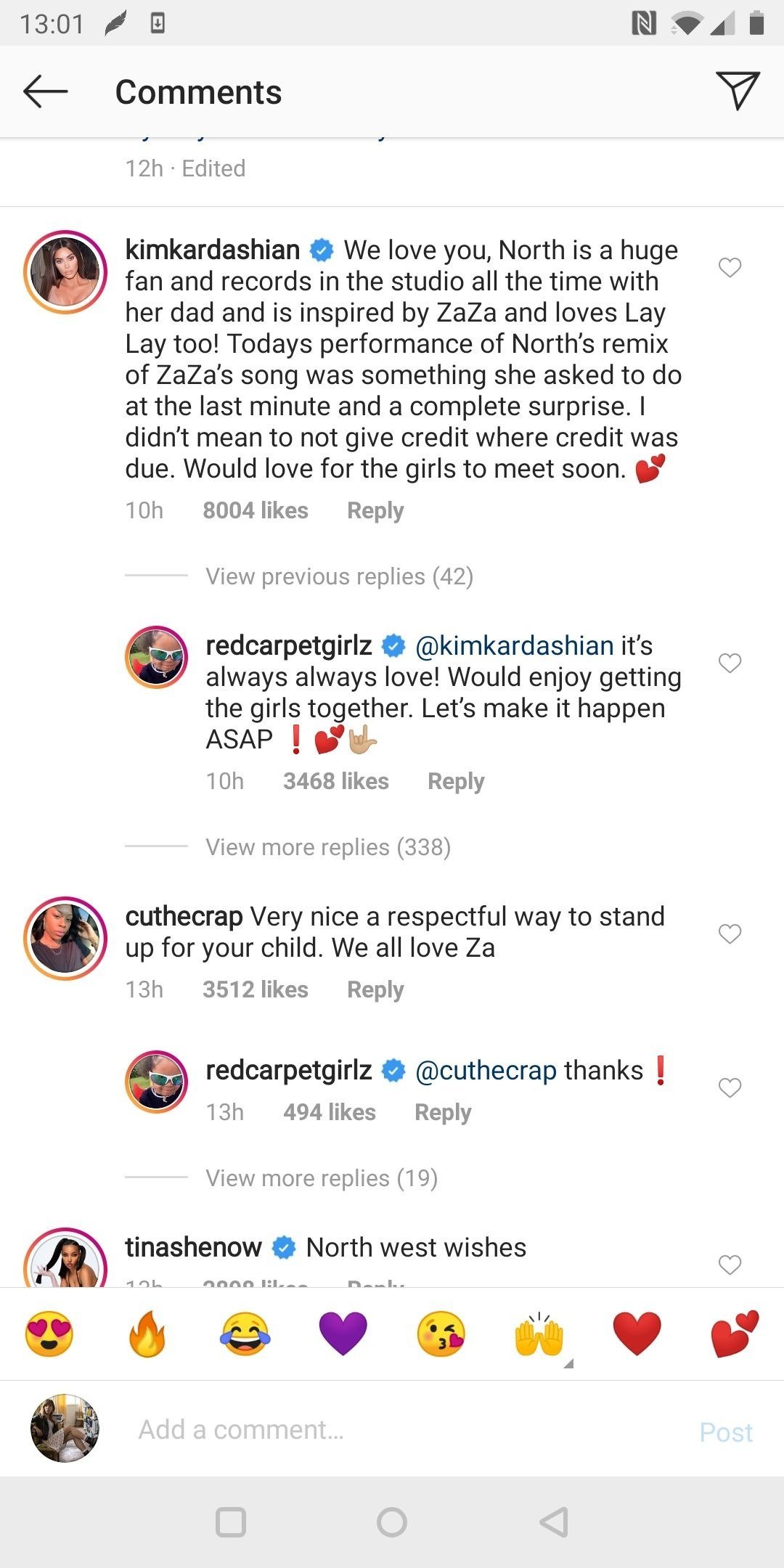 Kim Kardashian also tweeted about her daughter's performance, saying that it had her in tears. This time she took time out to shout out to Zaza, adding that North hoped she (Zaza) liked the remix of her song. 
Kim Kardashian is a doting mother of four children and never lets her busy schedule get in the way of her having time for them. 
I'm so proud of my Northie!!!!!! Her 1st performance had me in tears! She had an impromptu performance on stage at her dads Yeezy Season 8 fashion show! Shout out to Zaza!!! @redcarpetZaZa North hopes you like the remix!!! pic.twitter.com/f9Zas0OLlz

— Kim Kardashian West (@KimKardashian) March 3, 2020
The 39-year-old took North West to Paris to support Kanye West, and while in the French Capital, Kim ruminated over how much North had grown. 
She shared a throwback photograph of a younger North holding an umbrella and posing for the camera. In the caption, Kim wrote, "When North was so little," along with a crying emoji. 
Many of Kim's fans who commented on the post also said that North is growing up so fast, while some others added that all mothers feel the same way Kim felt when their children begin to grow.