Ciara Goes Flashes Her Pregnant Belly as She Works out with a Smile on Her Face in Photos
Ciara may be pregnant, but that hasn't stopped her from continuing with her exercise routine, as she shared two images on Instagram, that showed the singer busy at the gym. 
For a pregnant Ciara, whose baby bump continues to increase, there is no valid excuse not to keep fit, even as she gets set to deliver her third child. 
The singer continues to keep her body in shape as the day of delivery comes closer, and shared with her fans exactly how she does this, with some pictures she posted on her Instagram story.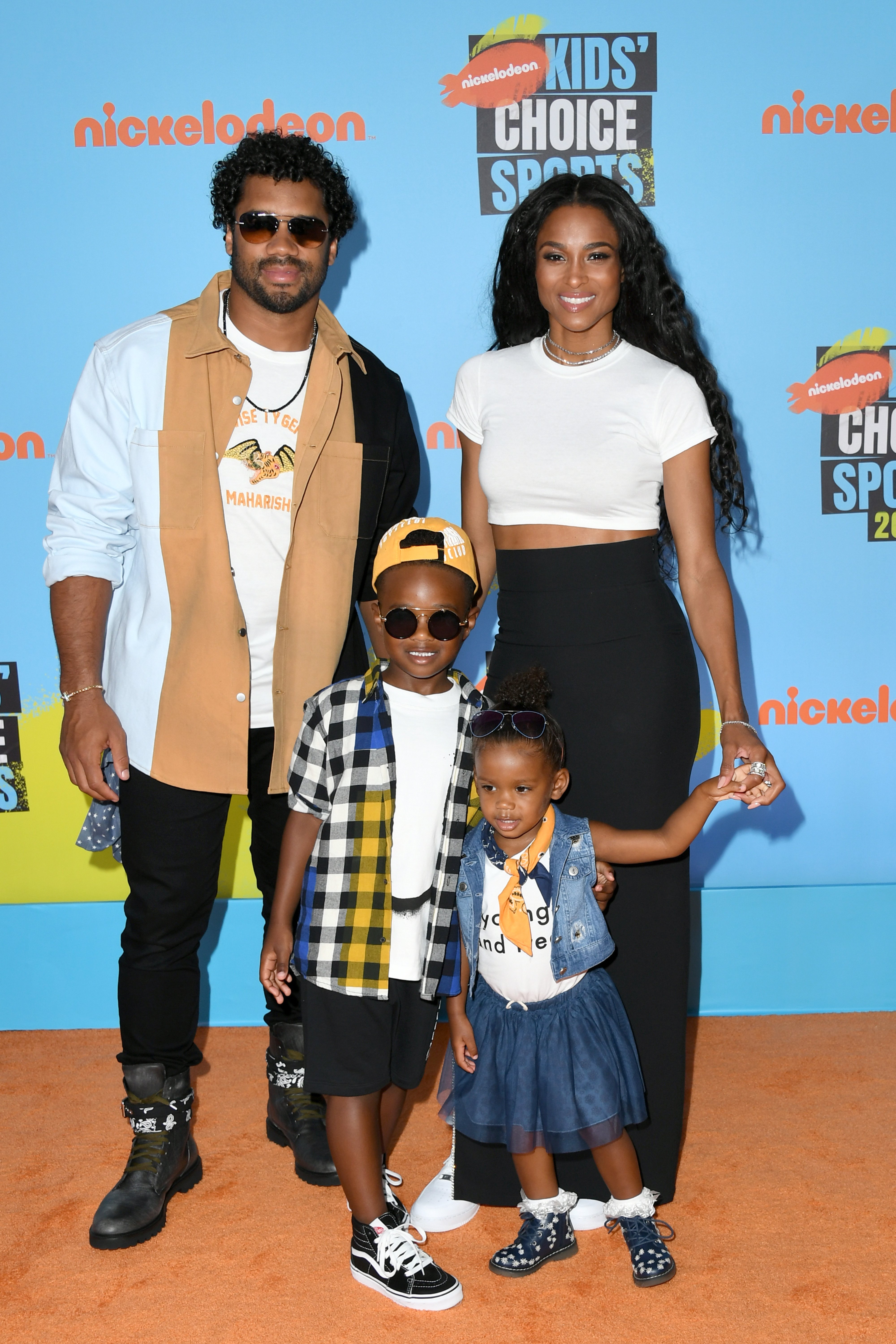 One of the pictures showed the soon-to-be mother of three at the gym, wearing a white T-shirt, grey-colored joggers, and white sneakers. Ciara's hands were raised while she stood in an exercise stance. 
The second post showed Ciara, now in a bent position, with her legs spread apart, holding a black ball, and performing a routine. 
The steps the singer takes, in order to keep in shape, are very impressive, given how heavily pregnant she is.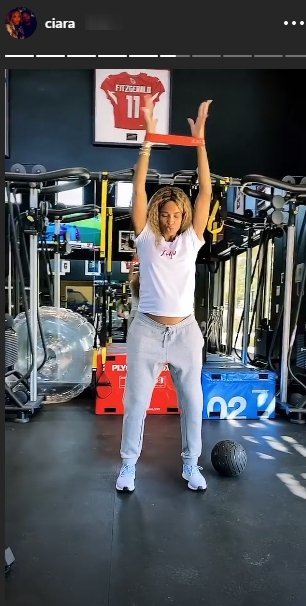 Ciara and her husband, Russell Wilson, are expecting their second child together, as they already share a daughter, Sienna, 2, together. However, the "Melanin" singer shares a 5-year-old son with her ex, rapper Future. 
Ciara also narrated that the zipper of the dress popped as they headed for a Tom Ford event.
Russell, who is an NFL player, and plies his trade as quarterback for Seahawks, is also lending his wife a helping hand as she gets set to give birth to the newest addition to their growing family. 
Ciara showed one way in which her husband was doing this when she shared another photo on her Instagram story, of Russell cutting her out of a black dress that she wore for an event.
In the caption to the story, the 38-year-old said that her "honey" ⁠— Russell ⁠— was trying to cut her out of the dress, and joked that he shouldn't damage the dress. 
Ciara also narrated that the zipper of the dress popped as they headed for a Tom Ford event, and later shared more pictures of her and Russell at the venue. 
While the expectant mother awaits the arrival of her new baby, she continues to show love to her two children, Future and Sienna, and also watch them show love to each other. 
The proud mom shared a video of her kids, on Valentine's day, hugging each other after an excited Sienna had waited for her brother's arrival from school. The older Future then lifted Sienna off the ground as he embraced her.