Harry & Meghan's Earning Potential Could Be in Jeopardy without Royal Status, Says Diana's Former Private Secretary
There has been a lot of controversies generated from Prince Harry and Meghan Markle after they announced earlier this year that they would be vacating their roles as senior members of the royal family.
In an interview with Vanity, Patrick Jephson, a former secretary to Princess Diana, explained that the Sussex Royals could encounter some difficulties with adjusting to life as post-royals. 
Jephson forecasted that Harry and Meghan will find it more challenging to continue with their philanthropic endeavors and fulfill their commitments now that they don't have the luxury that comes with the royal family.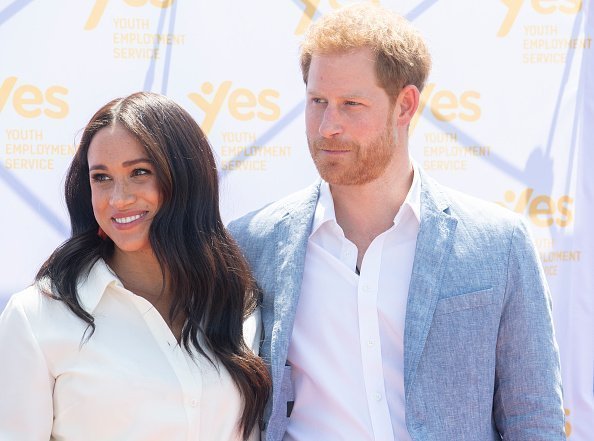 As part of their deal to vacate roles as senior members of the royal family, Harry and Meghan chose to give up the "royal" moniker.
As the New York Times reported at the time, both of them had initially planned to use the name "SussexRoyal," to represent their brand now that they're now private citizens.
However, negotiations saw them lose that right, which will no longer be theirs from this summer.
The news source also confirmed that they would take the name off their social media profiles and withdraw all trademark and patent applications that contain the name. 
Recounting Princess Diana's experience after divorcing Prince Charles in 1992, Jephson explained that the former Princess ended up having to attend to several engagements after the divorce.
However, things became difficult without certain logistical advantages that the Crown could provide ⁠— planes, bodyguards, limousines, etc.
Harry and Meghan would be welcome if they decide to rejoin the fold.
Comparing that situation to Harry and Meghan, he said, "They need the stuff only wealth can provide, but chafe at the obligations and scrutiny of royalty," adding that the long-term earning potential for the couple is low without their status as royals.
Jephson also added that, prolonged detachment from Buckingham Palace would end up eroding their celebrity power over time. 
Of course, all of this could change if Harry and Meghan decide to stay in the royal family. The prospects of that happening are still up for debate, but Her Majesty Queen Elizabeth could tip the scales in favor of that happening.
The Queen met with Harry, on Sunday, at the Windsor Castle to discuss his future, and according to The Sun, she told him that he and Meghan would be welcome if they decide to rejoin the fold.