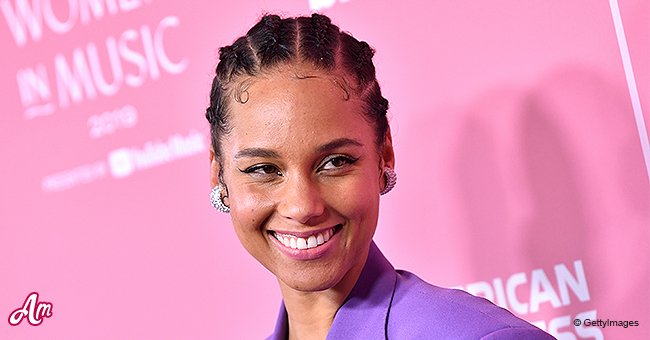 Getty Images
Alicia Keys and Estranged Dad Craig Cook Reconciled after Her Paternal Grandmother Fell Ill
Singer Alicia Keys didn't always have the best relationship with her father after he abandoned her and her mother, but all that changed after her paternal grandmother's death.
Alicia Keys grew up as an only child. Her mother, Teresa Augello, worked as an actress and a paralegal, while her father, Craig Cook, was a flight attendant.
Alicia Keys' mother is of Irish-Italian descent, while her father is of Jamaican descent. The "New York" singer was the only child of her mother, although her father had two other children from other relationships.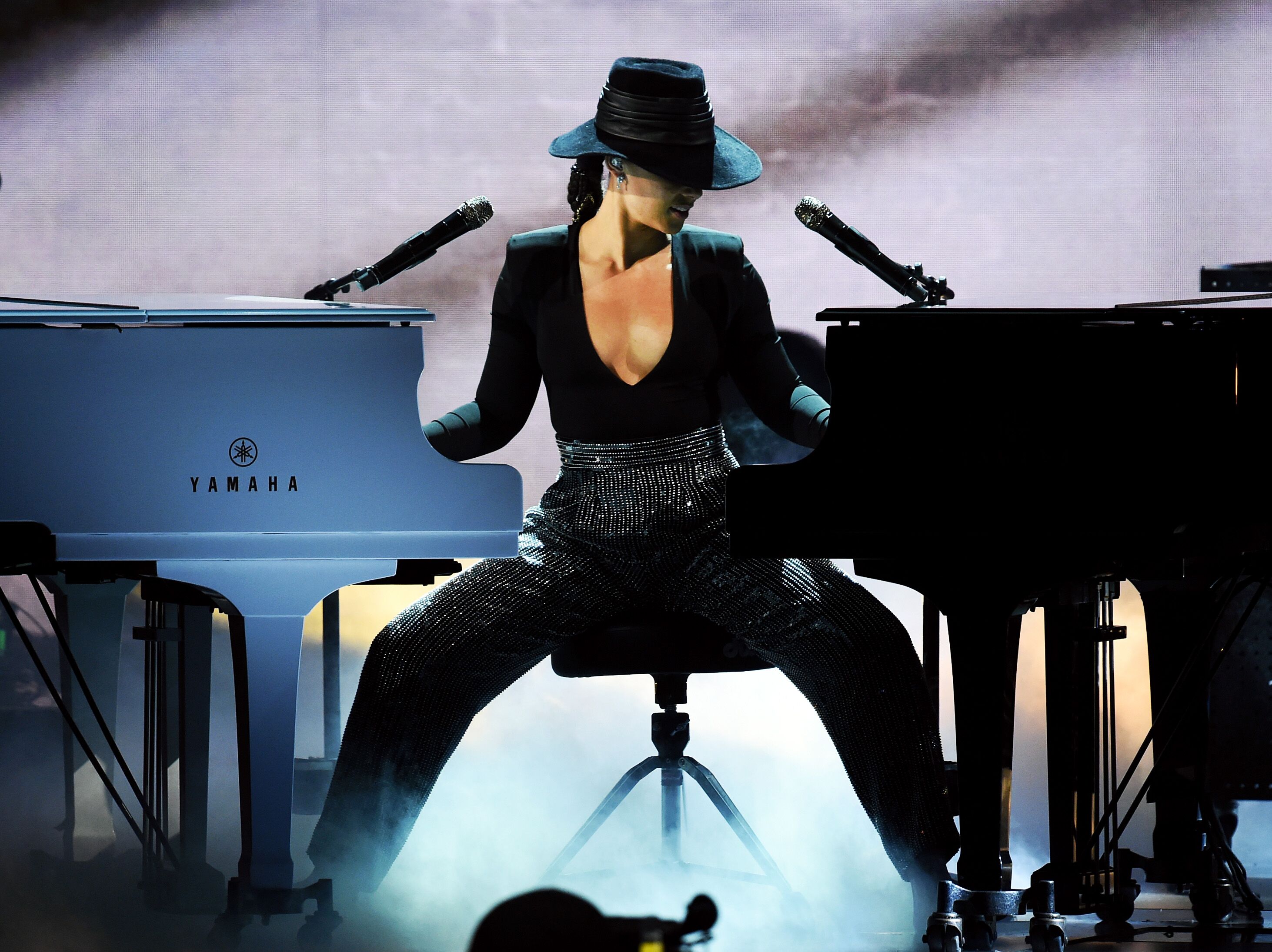 Alicia Keys at the 2019 Grammy Awards | Source: Getty Images
When Alicia was only two years old, Cook left her and her mother. With this, the singer lost contact with him for many years until later on in her life.
In an interview with Daily Mail in 2012, she discussed her career, her relationship with her father, and her family. The beautiful songstress explained that after the birth of her first son, Egypt, she began to reshape her life, and this helped her to sort things out with her dad.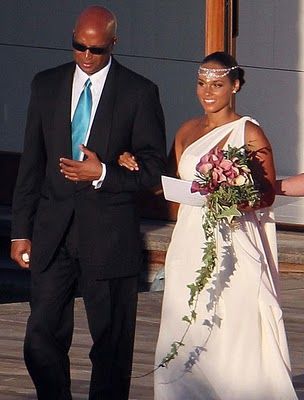 Singer, Alicia Keys being escorted down the aisle by her father, Craig Cook | Photo: Wikimedia Commons
ALICIA'S RELATIONSHIP WITH HER FATHER
Speaking about her father, Alicia said she grew up with only her mother. The 39-year-old revealed that her dad had a great relationship with her son, which, of course, warms her heart.
This made her believe that becoming a grandparent gives one a different mindset. The "Girl on Fire" crooner further said that they were okay in their relationship with each other. In her words:
"My father and I are fine now. I would say in the process of growing up you realize you've been holding on to anger. I was angry then and I am sure I had the right to be angry, but if you hold on to all this anger, the only person you're hurting is you."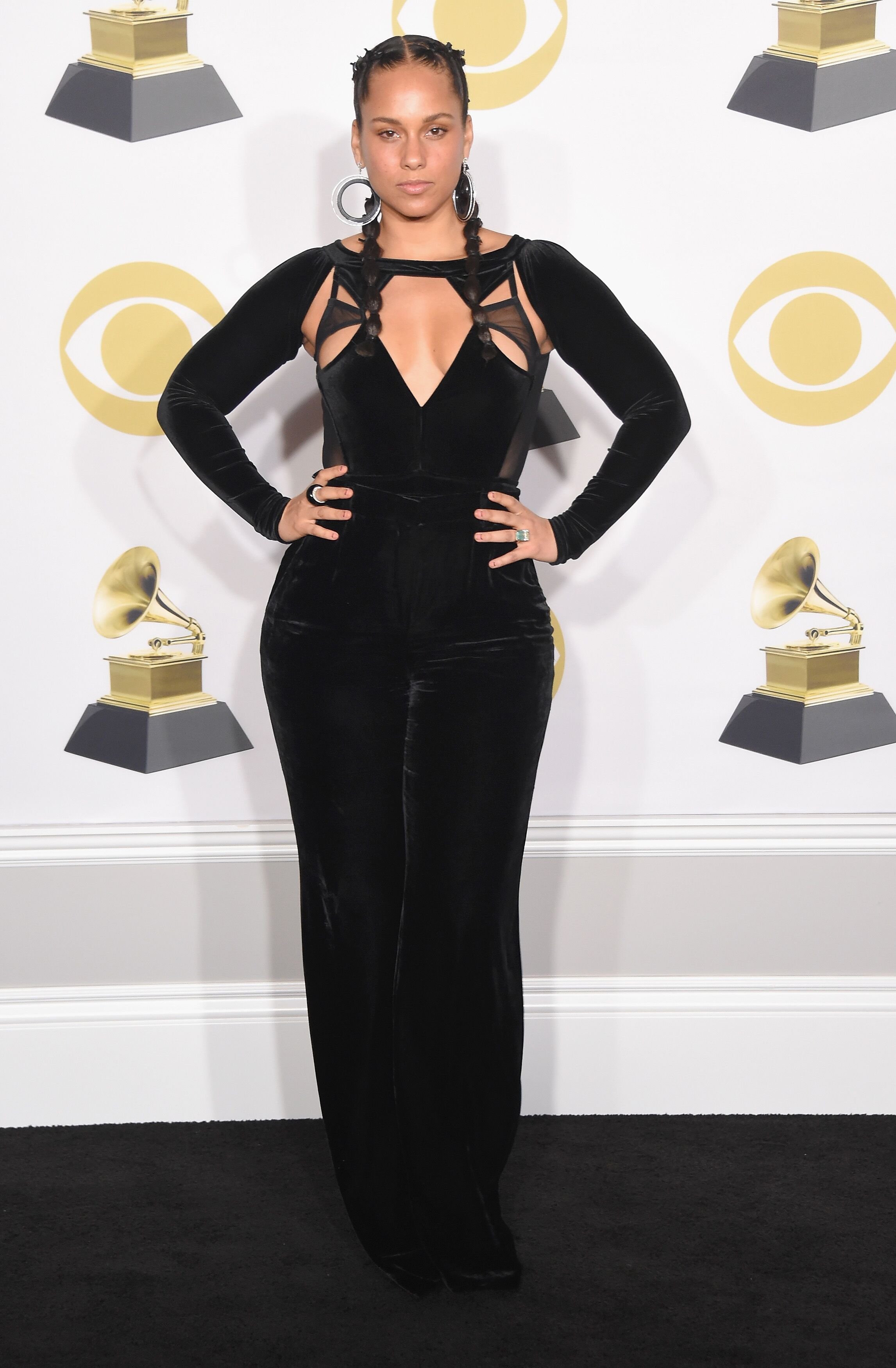 Alicia Keys poses in the press room during the 60th Annual GRAMMY Awards at Madison Square Garden | Photo: Getty Images
Alicia explained that the process of her growing began when her paternal grandma became ill. During that period, the singer saw her father's love for his mother and realized that he wasn't an evil person, as she had always believed.
She then asked him if they could start their relationship all over, and learn to be friends, adding that she began to understand him, and vice versa. Since then, Alicia and her father have patched up their relationship and are now great friends.
The beautiful singer further spoke about how she was handling her career while being a mother to her son, Egypt, and said that with him, she learned to live beyond the studio.
Alicia Keys, at the time of the interview, was two years into her marriage with Swizz Beatz and had just one child with him, her son, Egypt. She is now a proud mother of two children, after giving birth to a second son, Genesis, in 2014.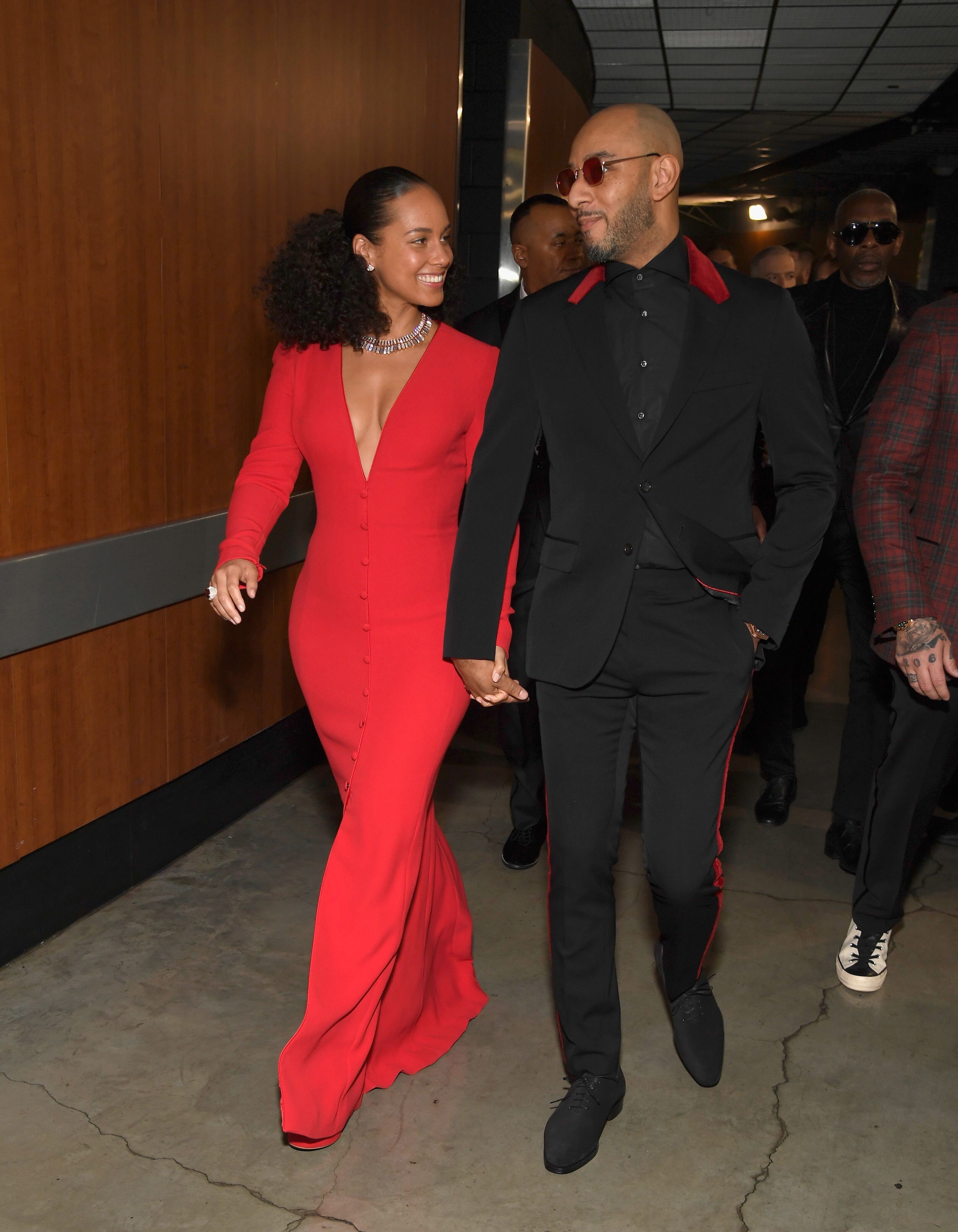 Alicia Keys and husband rapper Swizz Beatz backstage during the 61st Annual GRAMMY Awards at Staples Center | Photo: Getty Images
ALICIA KEYS OWES HER SUCCESS TO HER MOTHER
Keys shares a deep bond with her mom, Teresa Augello, and credits her for helping to hone her talent. The support the singer received from her mother went a long way in ensuring that she made it as an artist.
Such a mother is only deserving of special praise, and Alicia Keys ensured that such was the case when her mom joined her at the Harlem School of Arts Gala in 2015, where she and her daughter were presented with a gong for being visionaries.
In receiving the award, the mother-of-two dedicated it to Teresa, who single-handedly raised her after her father left. The singer went on to Instagram, where she paid a glowing tribute to her mum.
In the post, she stated that gratitude would never be enough. The 39-year-old further thanked her mother for all the singing classes, and for teaching her how to play the piano, and about womanhood.
Concluding, Alicia congratulated her mom on their joint award and said that there would be no her without her mom. Teresa and her daughter were joined at the event by Alicia's first son, Egypt.
Alicia Keys continues to make great and inspirational music, while also being a wonderful daughter to her parents, wife to her husband, and mother to her kids. She is the full package.
Please fill in your e-mail so we can share with you our top stories!