Kate Middleton Rewears White Reiss Peacoat during Ireland Visit with Husband Prince William
Prince William and Duchess Kate went to Ireland on a royal visit. On the second day of their visit, Kate was spotted wearing a clothing item that she's worn before.
Kate and William were seen at Jigsaw on their second day of their royal visit to Ireland. The Duchess re-wore a cream white "Olivia" peacoat by Reiss.
The coat has a neckline that fits snuggly and contrasting black buttons. The piece of clothing is an item that the royal has owned since before her 2011 wedding to William.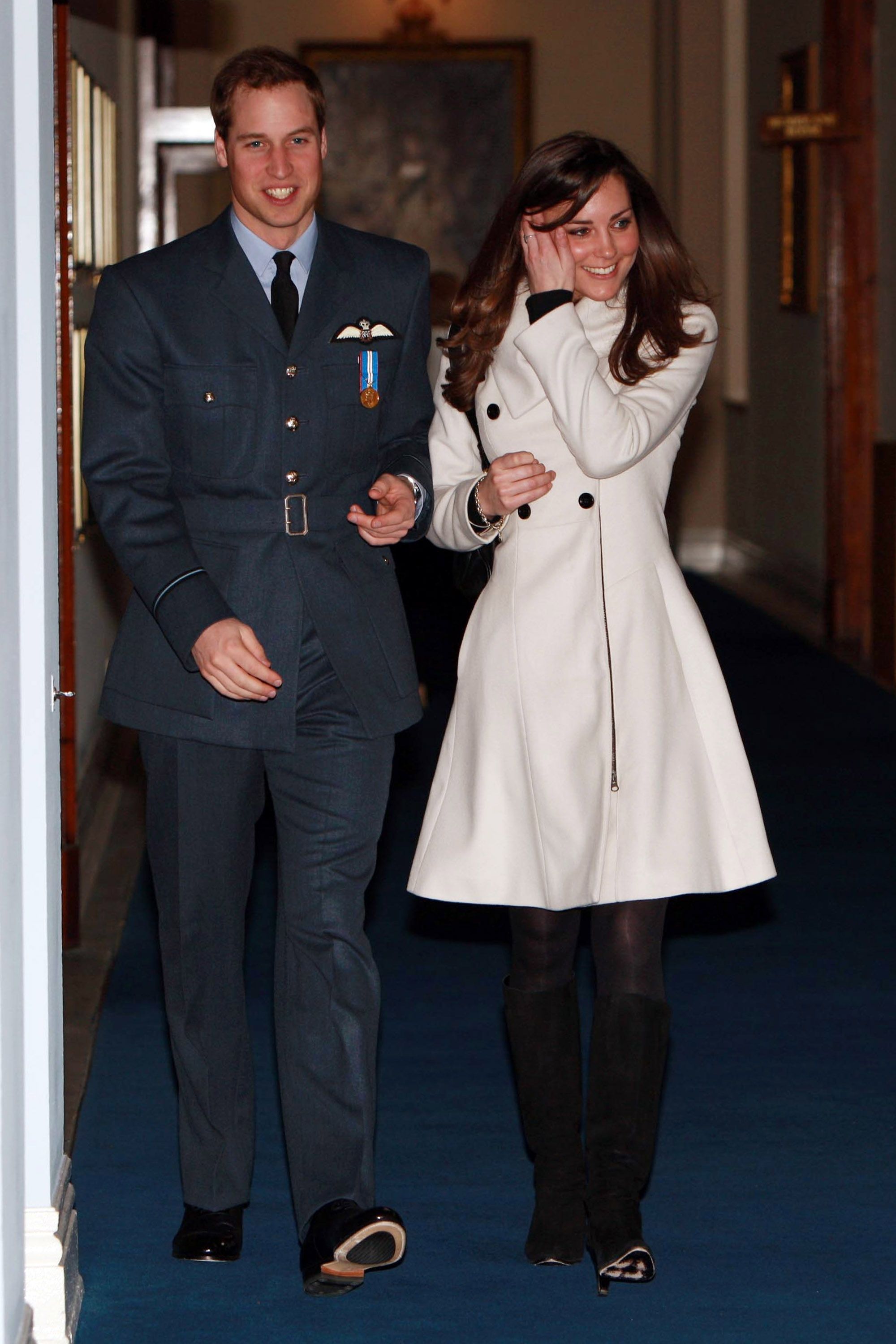 Kate wore the coat 12 years ago
In April 2008, Kate wore the coat to attend William's graduation ceremony at Royal Air Force Cranwell airbase when they were dating. Despite having worn the coat 12 years ago, she managed to keep a modern feel to it.
She wore it with black skinny jeans, suede ankle boots, and a black and white polka-dot button-down blouse from Equipment. The Duchess of Cambridge accessorized with shamrock charm earrings by Daniella Draper, giving a nod to her host country.
Visiting charities in Ireland
Her look on Wednesday was quite similar to the one she had on in 2008. The Cambridges' were in Dublin at mental health charity.
Delighted to see that Prince William and Kate Middleton have great taste in butter! pic.twitter.com/W7bhDxqWsR

— Ornua (@ornua) March 4, 2020
Jigsaw's main focus is to provide free one-on-one therapy sessions for young people aged 12 to 25. Later on, Kate and William visited a social justice charity.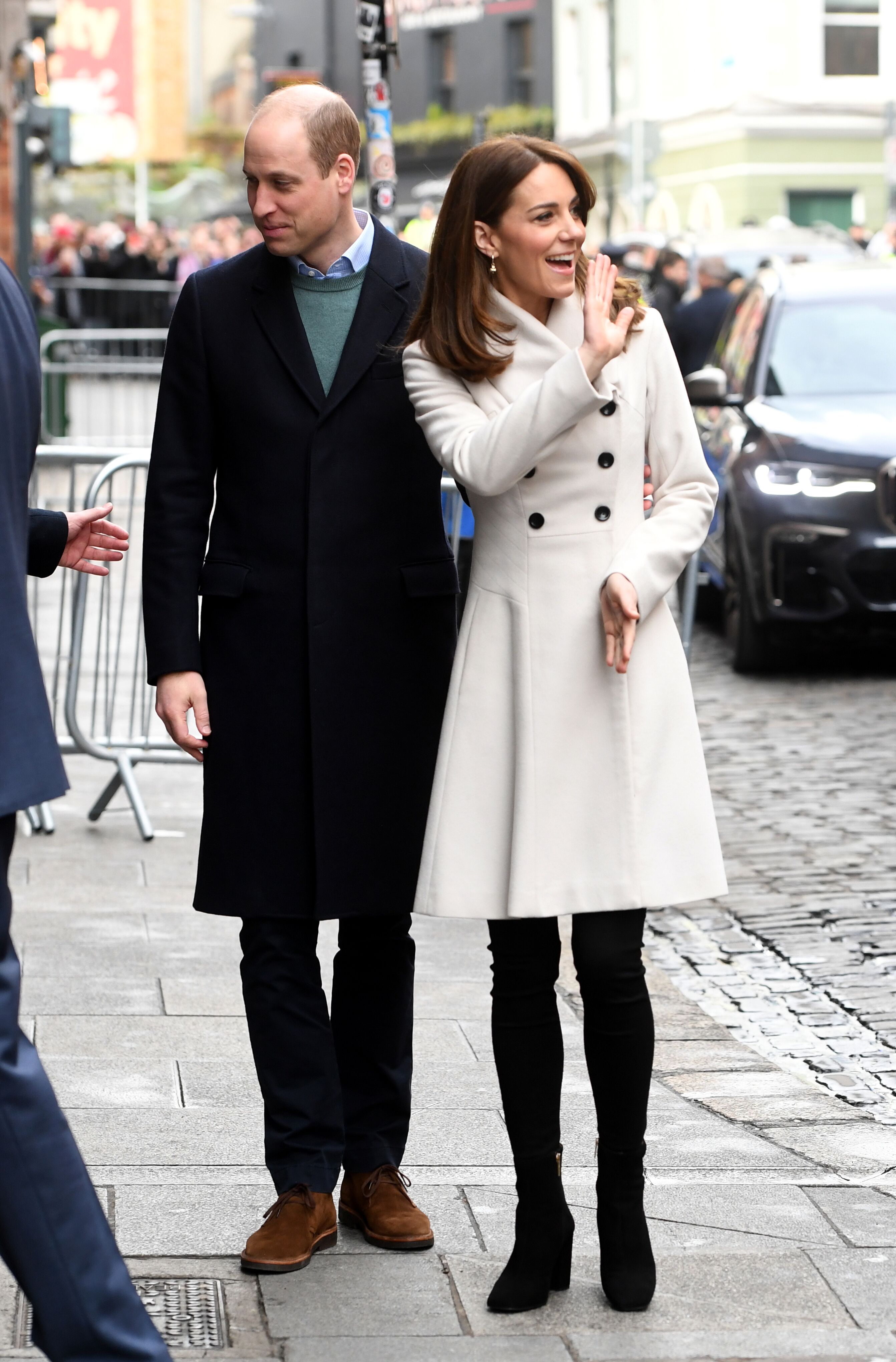 What Kate wore on the first day
The royal couple also had a chance to explore the efforts being made to foster sustainable farming for the country. On the first day of their visit to Ireland, the Duchess was seen wearing a patterned Alessandra Rich dress earlier in the day.
The Duchess's green dress
She then changed into a shimmering green gown called The Falconetti. The dress was made from iridescent emerald silk metallic chiffon.
The material was designed to reach a three-quarter length and the dress also features ruffles at the hem.
Having a pint on the 1st day
To celebrate the end of their first day in the country, Kate and William had a pint of Guinness. The two were hosted by the British Ambassador Robin Barnett at Dublin's iconic Guinness Storehouse.