Kate Middleton's Best Hairstyles over the Years, Including Her New Short Hair
Apart from fulfilling their duties in several countries, the members of the Royal Family are known for their incredible styles, and Duchess Kate Middleton is no stranger to it.
Prince William's wife surprised everybody this month by rocking a shorter but still beautiful hairdo. The first photos of her new style hit the Internet in the middle of her and William's three-day tour of Ireland.
KATE MIDDLETON'S SHORT HAIRDO
On March 3, she appeared in front of the cameras wearing a green outfit and a black hatband that showed her new hairdo. However, it didn't attract as much attention as expected because people thought that her hair looked shorter due to her headpiece.
As the day went by, the new style became evident. Kate's hair hits just below her shoulders, which according to Glamour, is perfect for spring.
The following day, Kate visited Jigsaw, the National Centre for Youth Mental Health, and she got rid of her hatband, providing a better look at her beautiful haircut.
Another attractive aspect that people noticed that day was that her signature bouncy curls were nowhere to be seen as the Duchess of Cambridge opted for a sleek blowout for the event.
It is not the first time that Kate Middleton's beautiful hairstyle makes headlines, and here's a glimpse into some of the best ones over the years.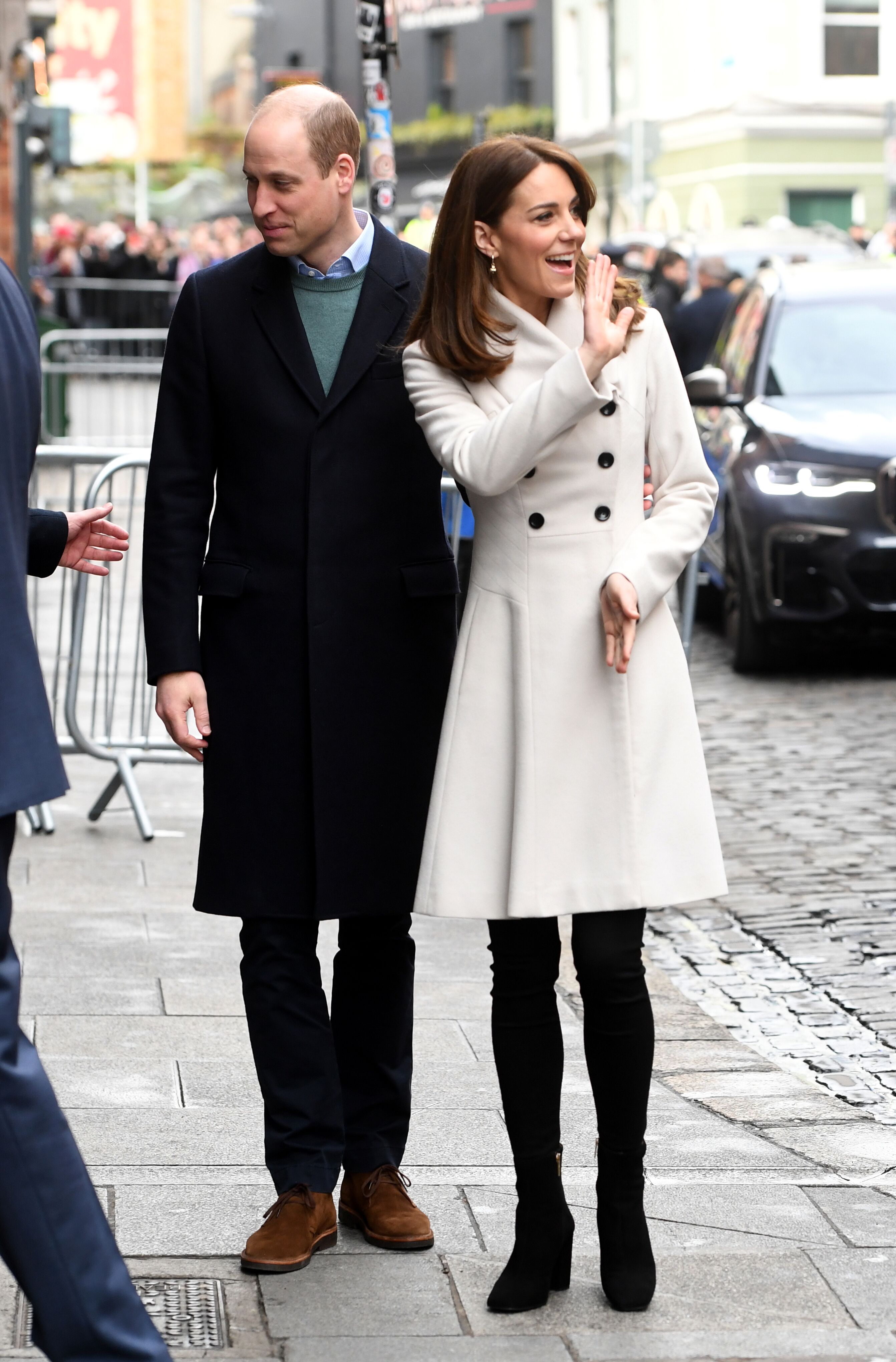 2012
In the middle of her Diamond Jubilee tour back in September 2012, Kate visited Tuvanipupu Island wherein she showed off a hairstyle rarely seen before and even after that day. She looked gorgeous, though.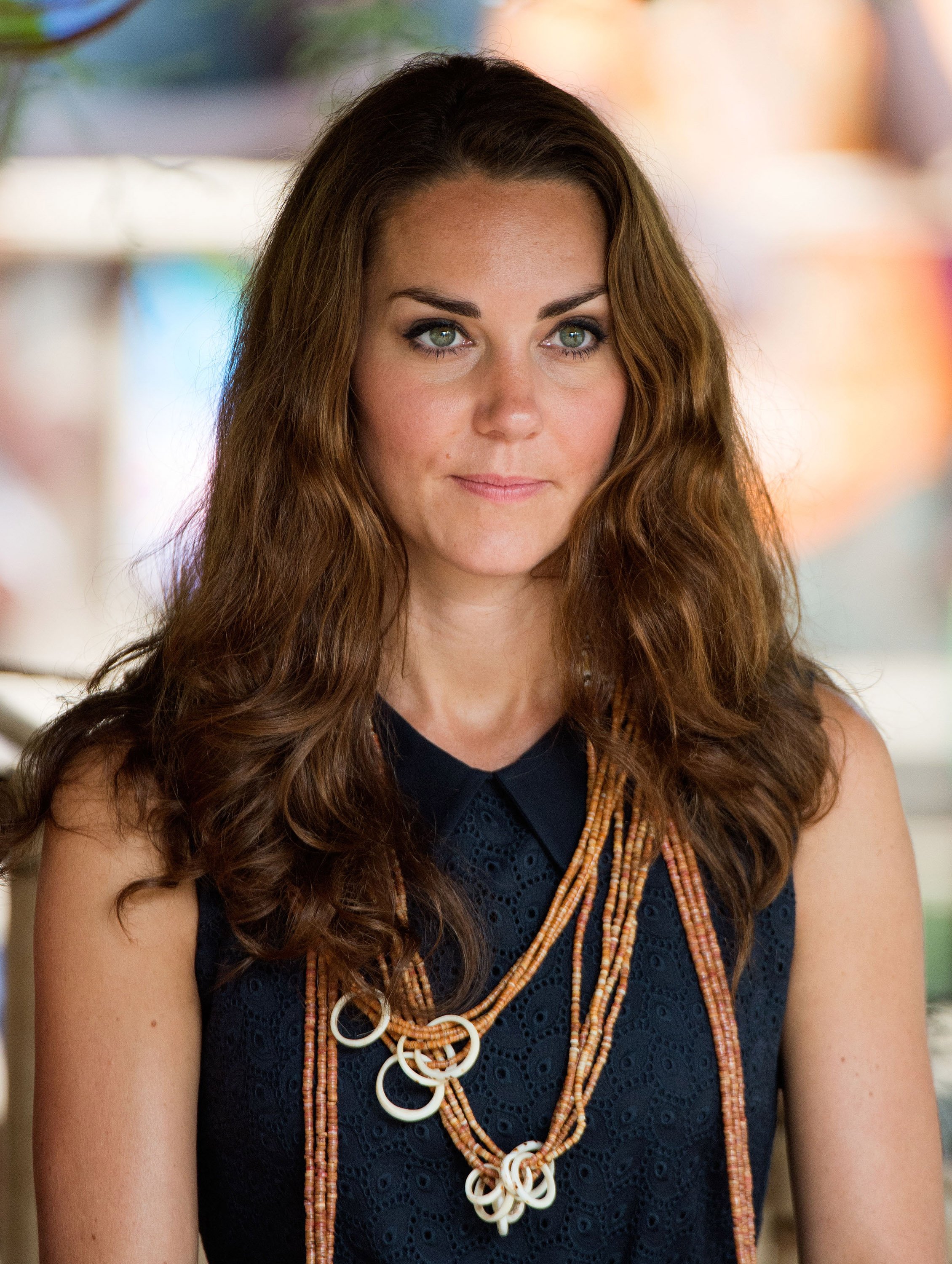 During the Southeast Asia tour in 2012, the Duchess opted for a low bun with pearl-tipped bobby pins as accessories that were chic and beautiful.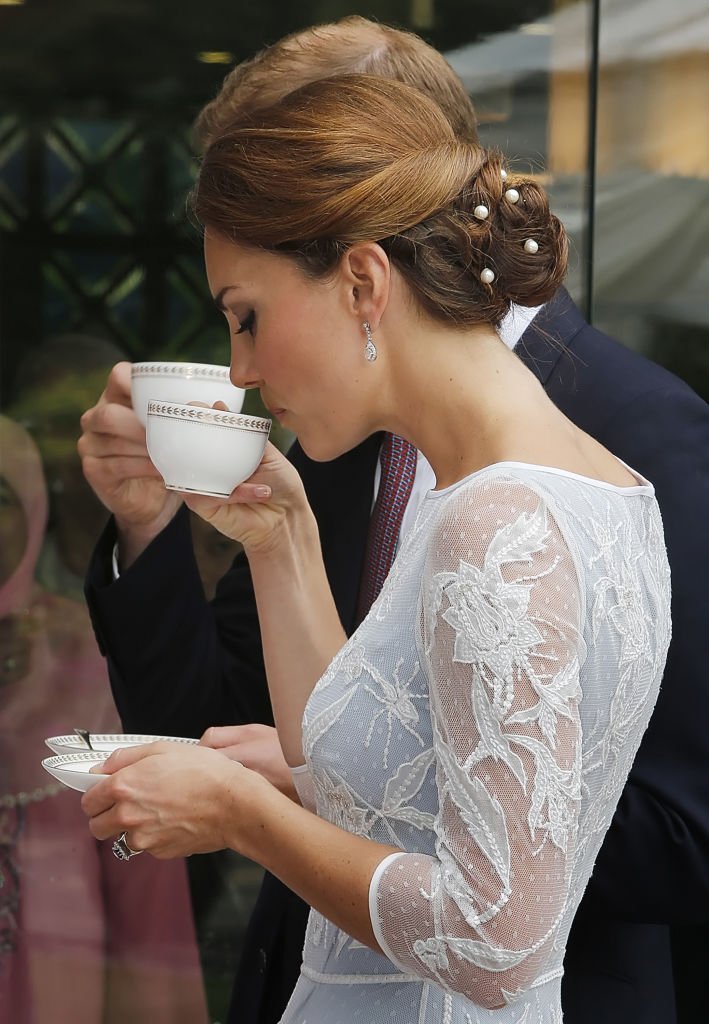 2013
In February 2013, Kate Middleton went to the Hope House in London, England, with a loose hairstyle that featured gorgeous curls at the tips.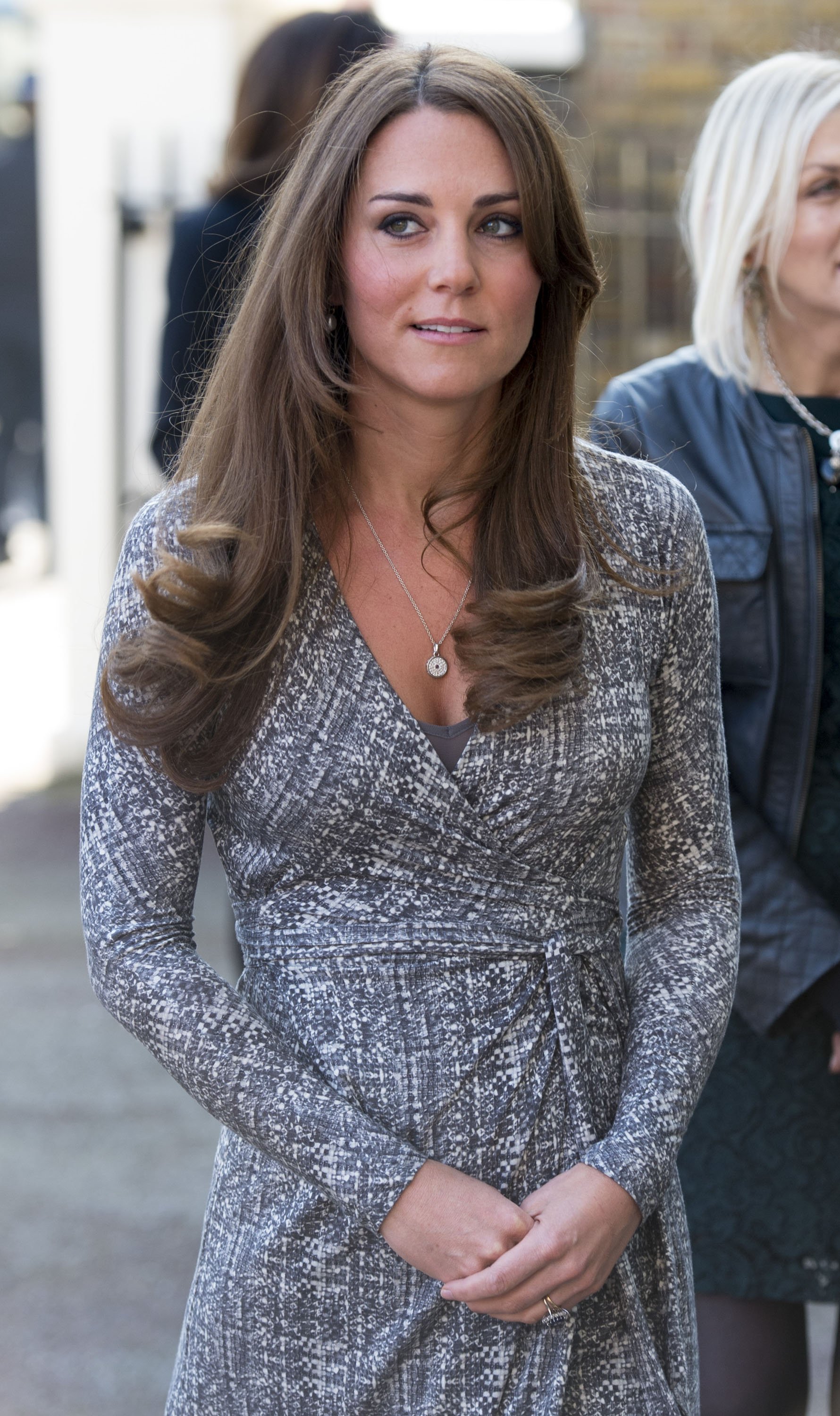 Shortly after giving birth, Kate and William posed in front of the St Mary's Hospital with their child, Prince George. Although she had recently given birth, the Duchess of Cambridge and her wavy hair looked on point.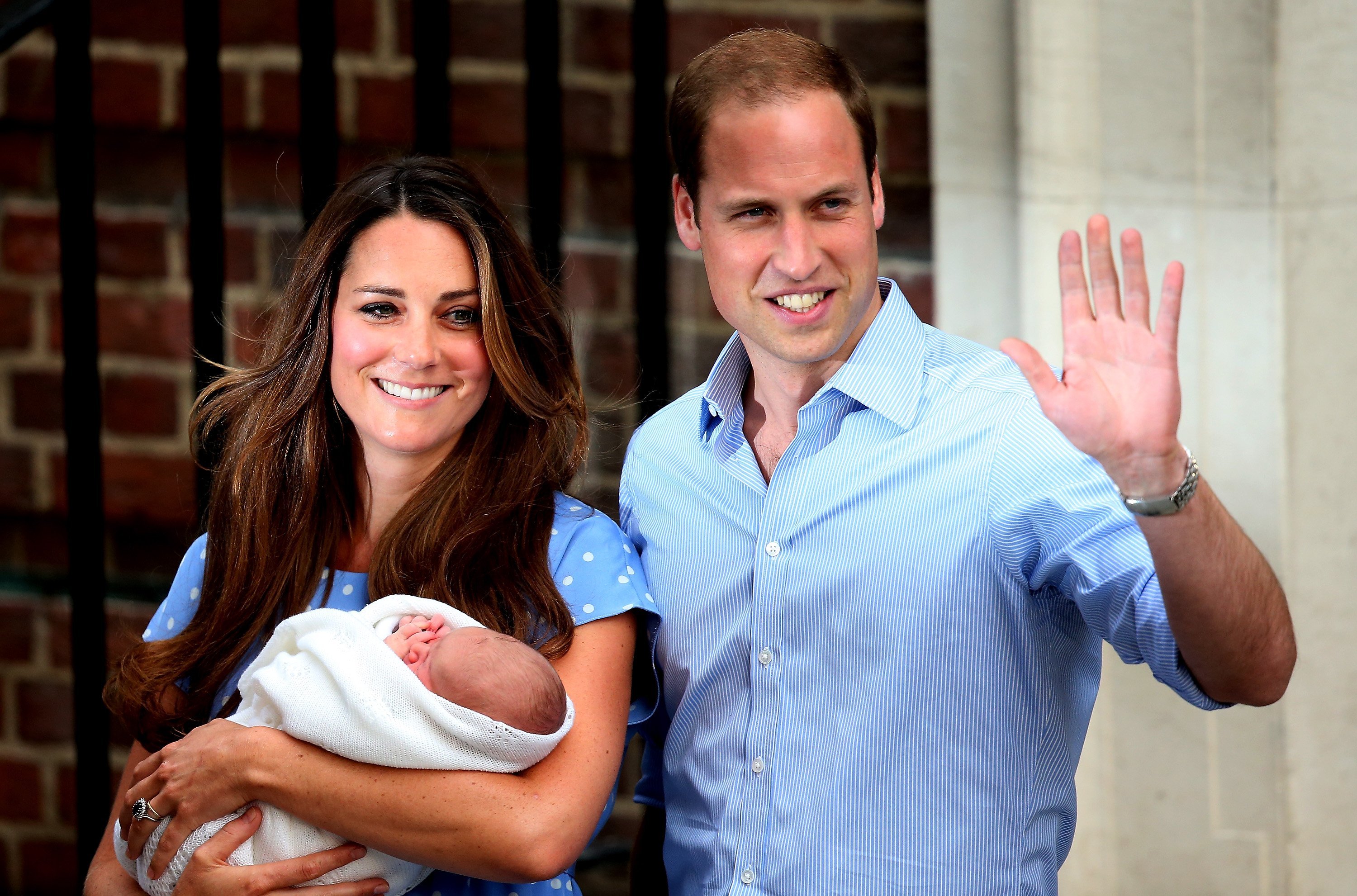 2014
For the eighth day of the Australia and New Zealand tour, Kate chose a twisted half-up that, along with her red ensemble, attracted a lot of positive attention.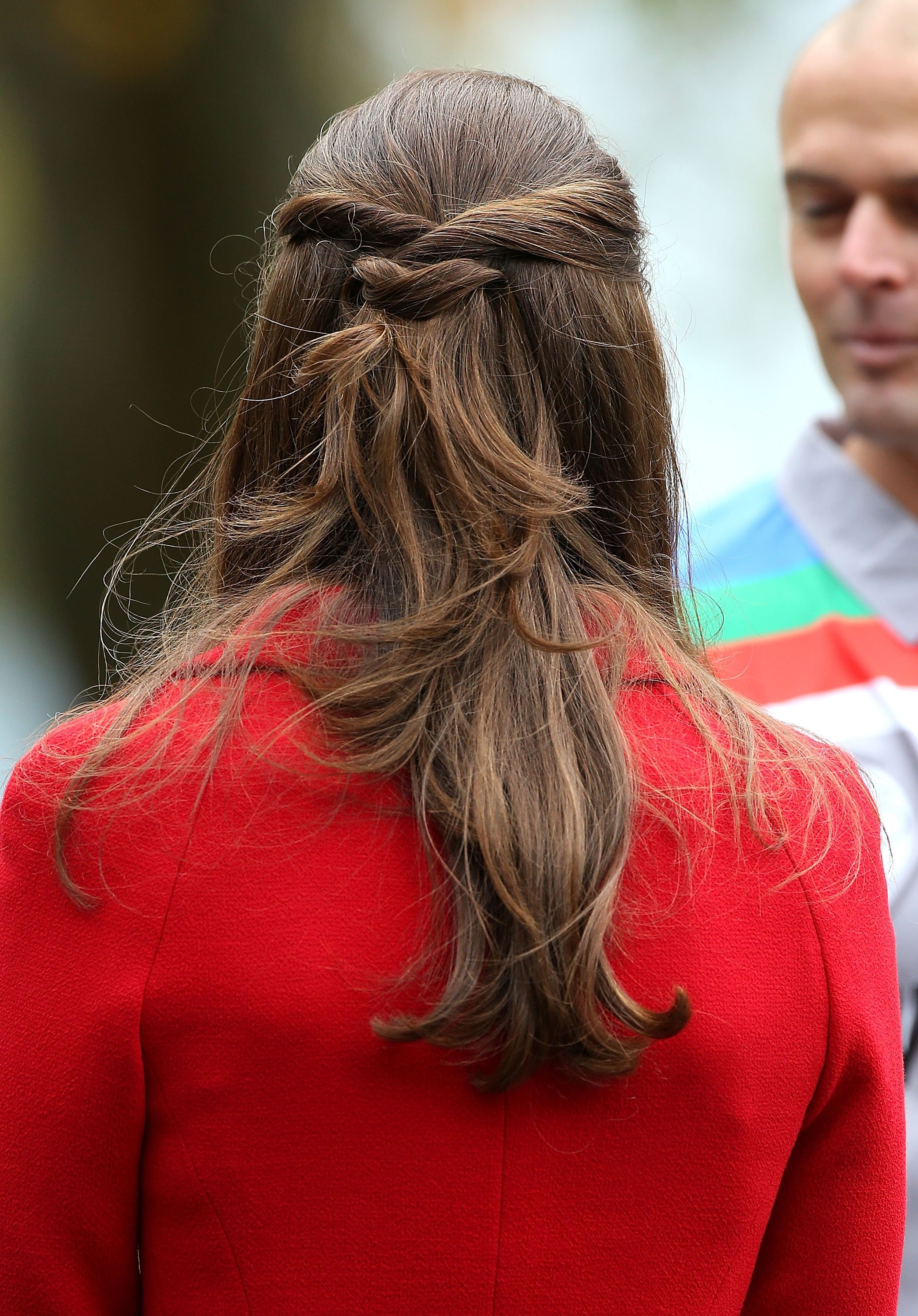 In the Portrait Gala back in 2014, Prince William's wife shocked the world with face-framing layers and barrel curls that fit perfectly with the occasion and the rest of the accessories she chose.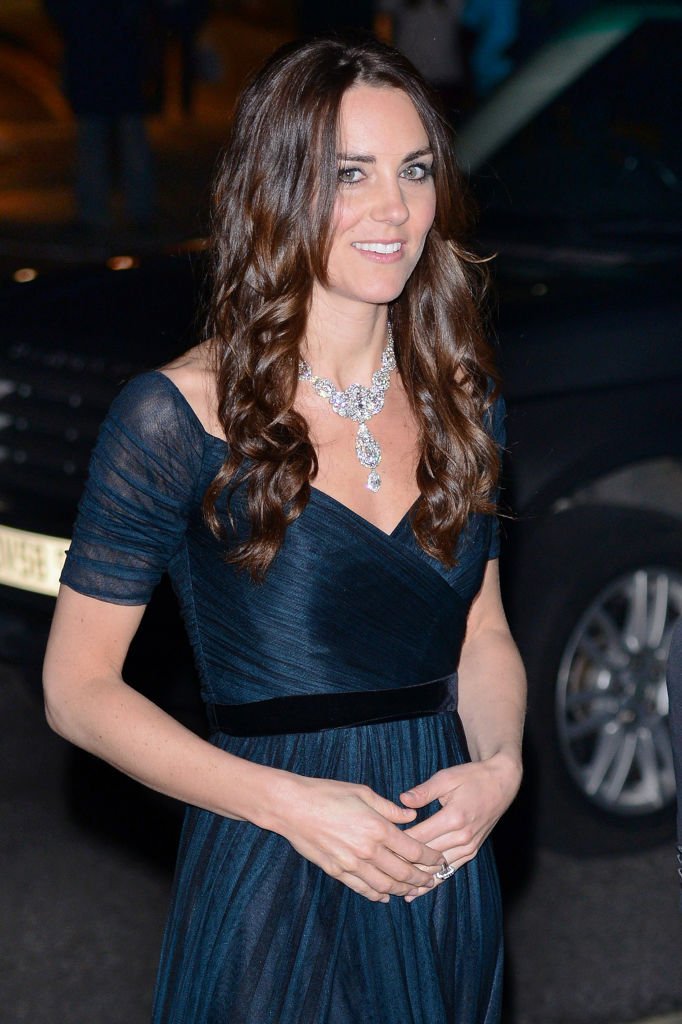 2015
Kate was present at America's Cup World Series in 2015 wearing a rather casual outfit. As per her hair, she opted for a classic ponytail using her own hair to tie it at the base.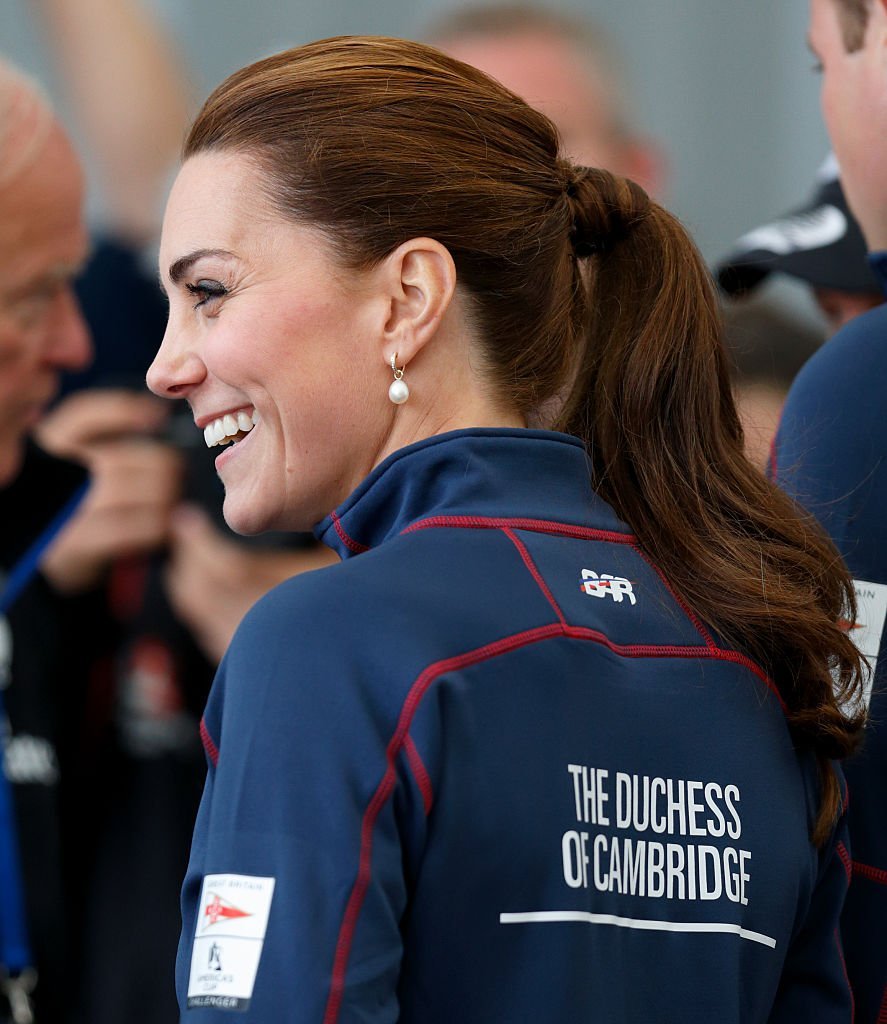 The same year, she surprised the world during her visit to the Anna Freud Centre in London as she appeared for the first time with amazing bangs!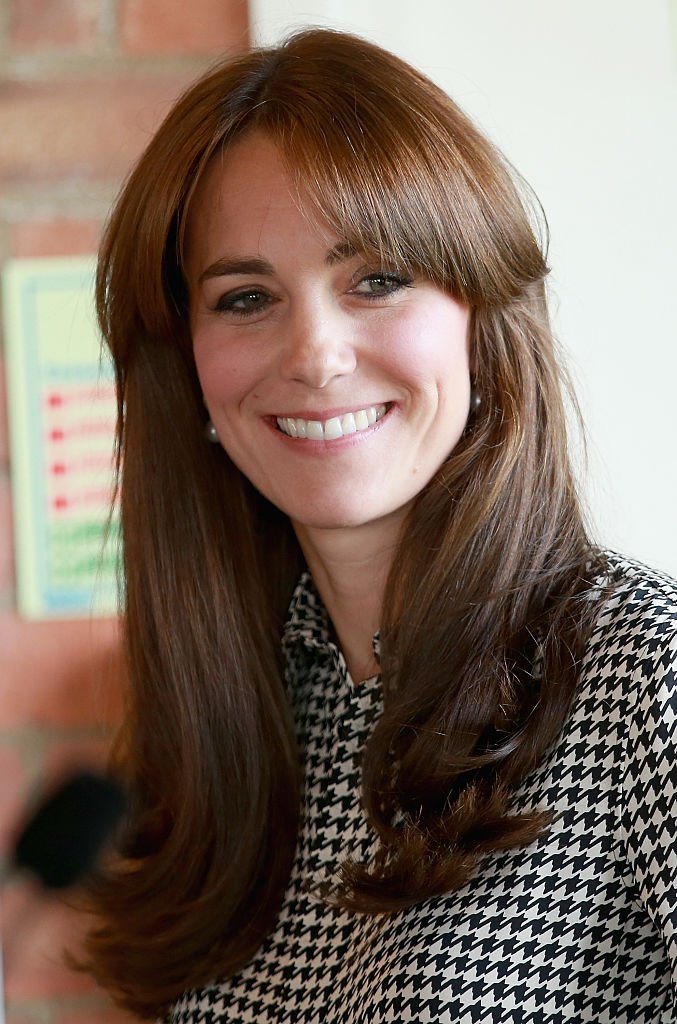 2016
In January 2016, Kate Middleton proved that she looked beautiful even with updos as she attended a wreath-laying ceremony in King's Lynn, England, with this awesome style.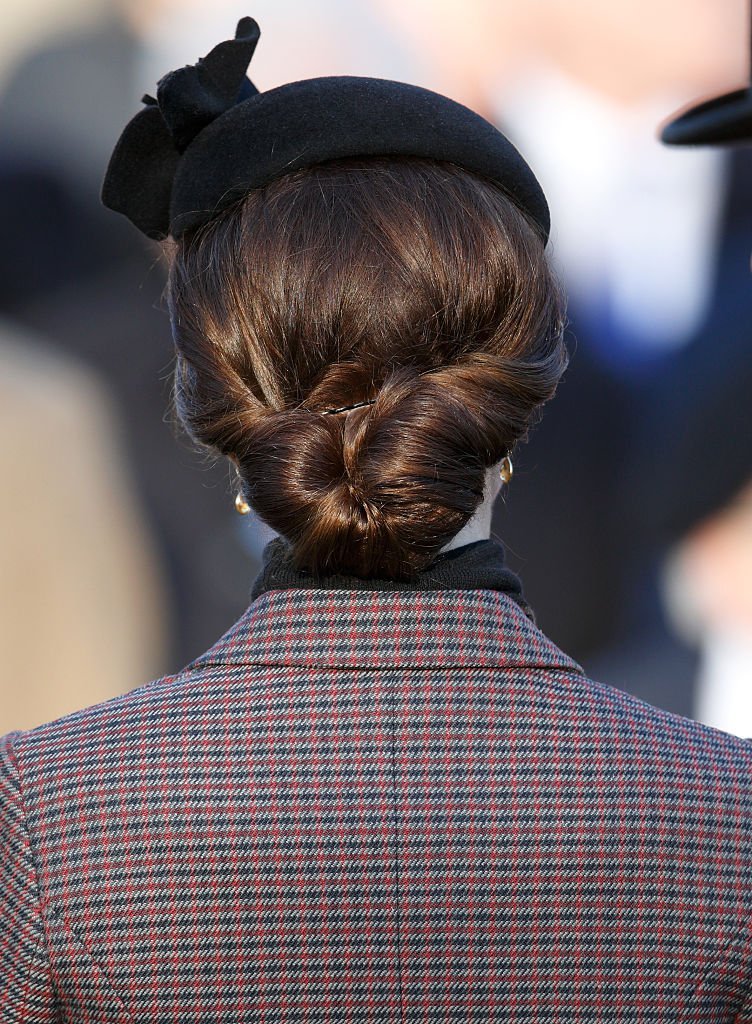 Later that year, she was present at the Trooping the Colour event for which she chose a chic bun placed to the side of her head. As per the accessory, Kate picked a fascinator.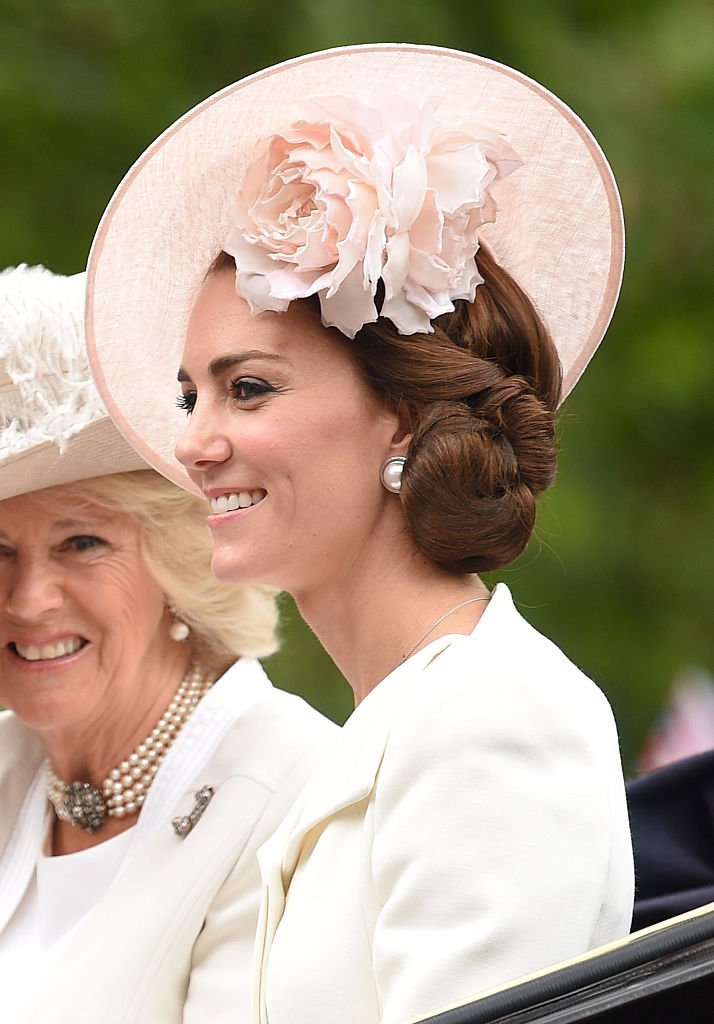 2017
In February 2017, Kate Middleton opted for a half-up with a little twist: she pulled the sides back while leaving the middle zone intact.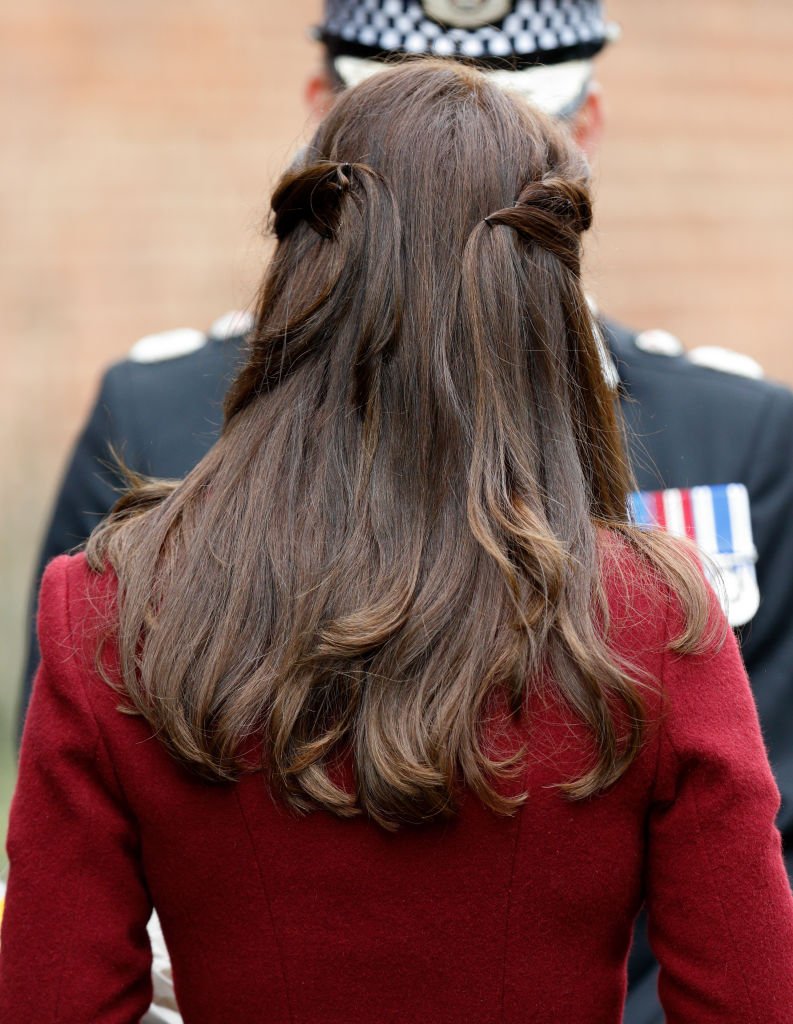 By July that year, the Duchess surprised everybody again by going to a tennis match in Wimbledon with a freshly chopped hair.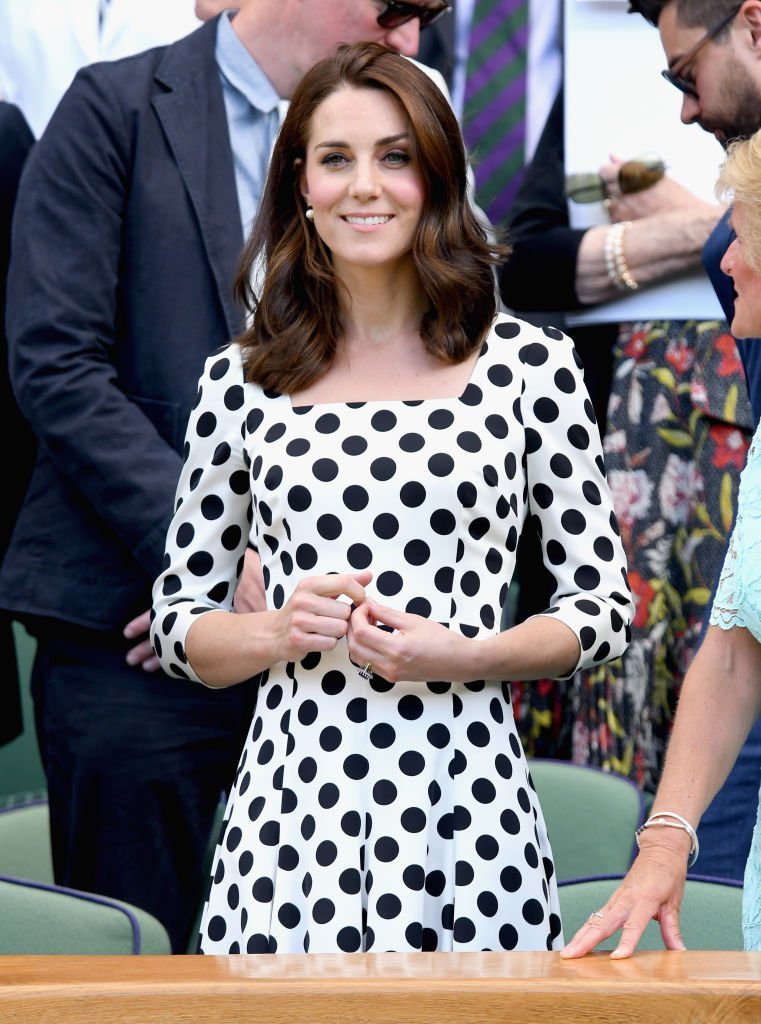 2018
Back in October 2018, Kate attended the State Banquet at Buckingham Palace with a beautiful chignon paired with an elegant (and expensive) tiara made between 1913 and 1914.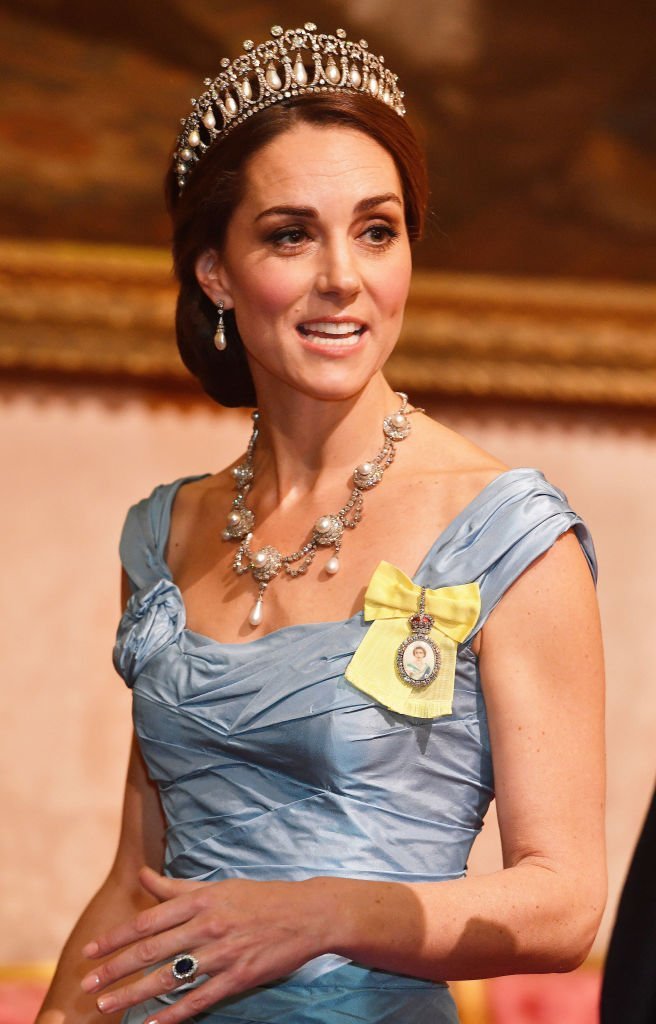 For Prince Louis' christening at St. James' Palace, the Duchess of Cambridge got her hair in a low chignon paired with a headband designed by Jane Taylor London.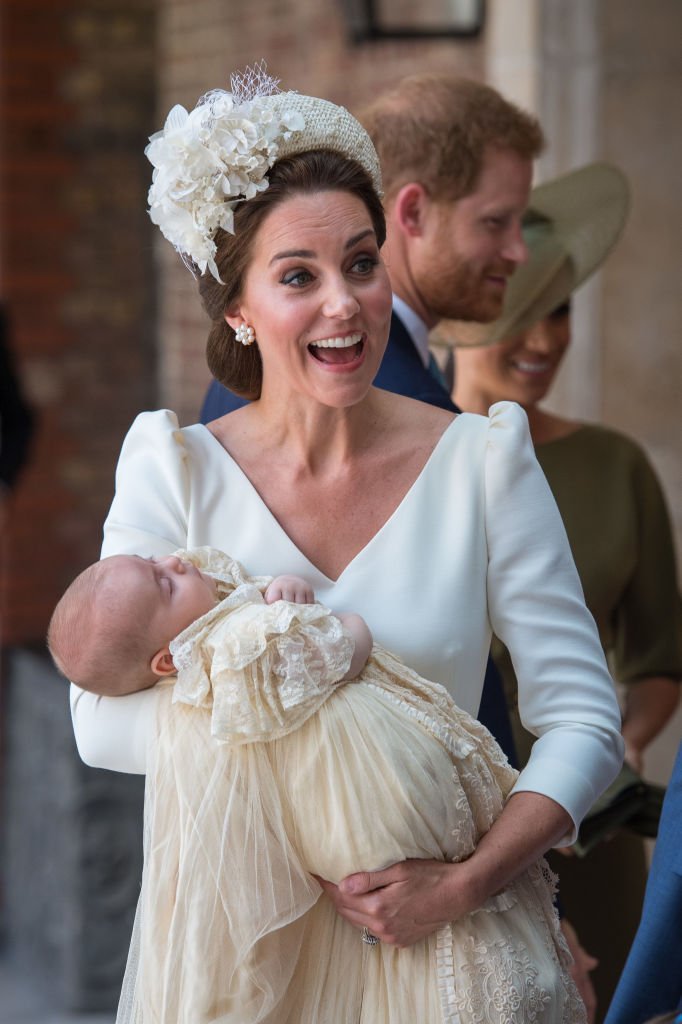 2019
In November 2019, Kate went to the Royal Variety Performance at Palladium Theatre with her hair loose and styled in tight, shiny curls beginning in the middle of it.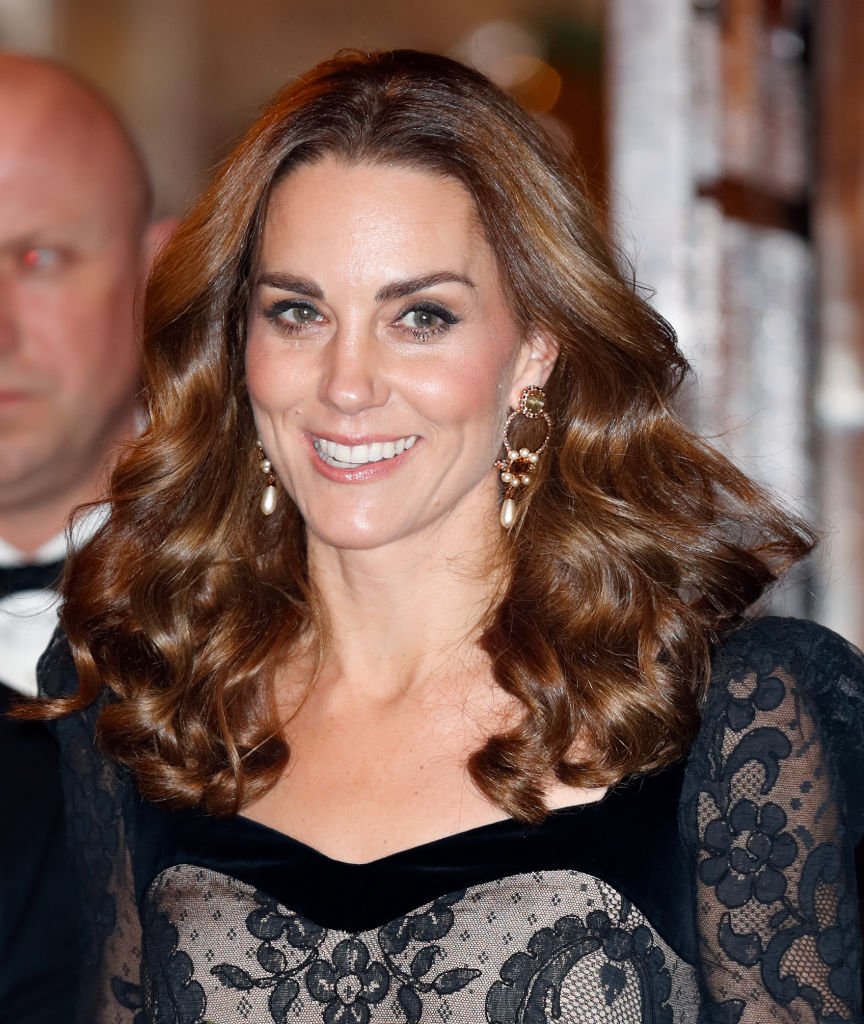 For Princess Charlotte's first day of school in September, Kate's hair looked significantly lighter but still gorgeous.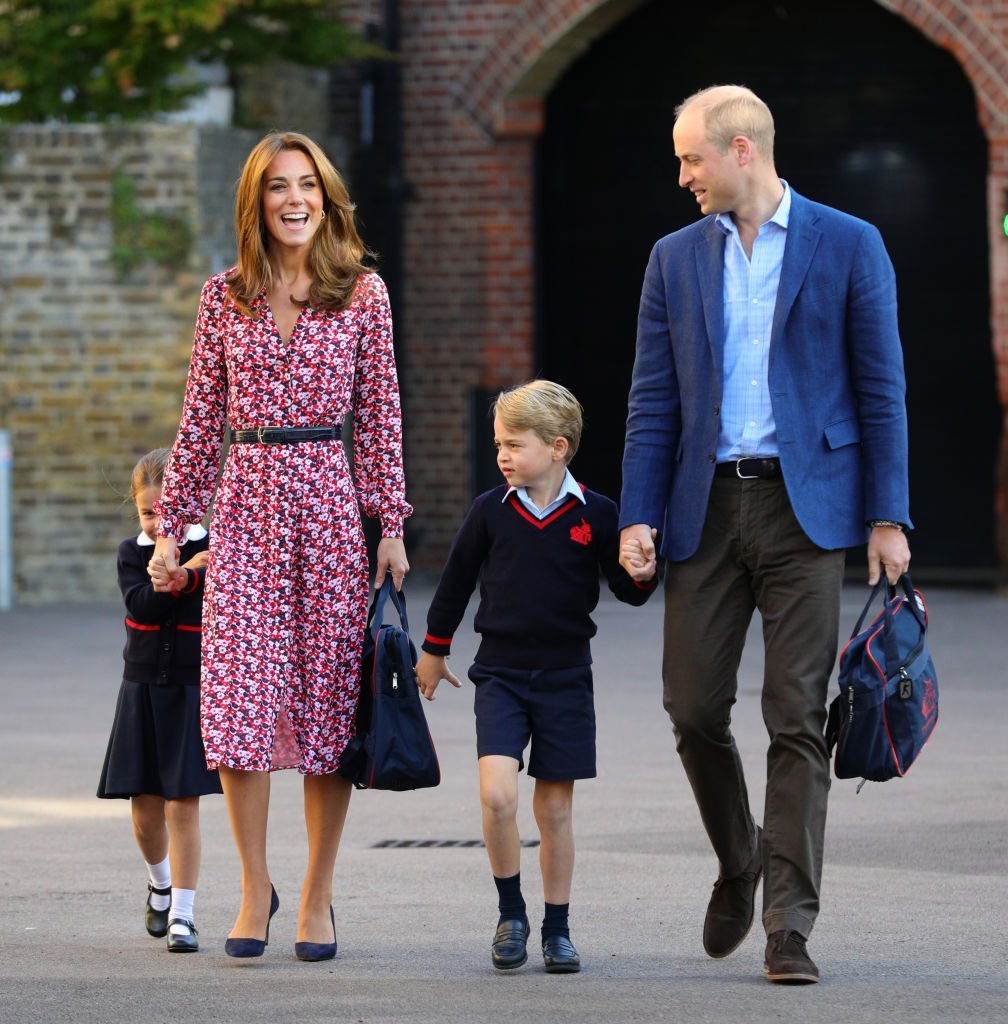 Kate Middleton's hairstyle has changed a lot over the years. However, she has never ceased to look beautiful, especially when she adds some accessories and headpieces.