Israel Houghton's Daughter Mariah Speaks on Her Friendship with Stepmom Adrienne Bailon
Adrienne Bailon and her stepdaughter, Mariah Houghton opened up about their special bond and why it was so easy for them to hit it off shortly after they met.
For some women who find themselves marrying a man with kids, being a stepmom could pose some issues especially if the stepchildren have difficulty accepting that their father had moved on from their mother.
But for stepmom Adrienne Bailon, blending herself into her husband Israel Houghton's family was a breeze.  In fact, she recently revealed being close to one of his daughters, Mariah.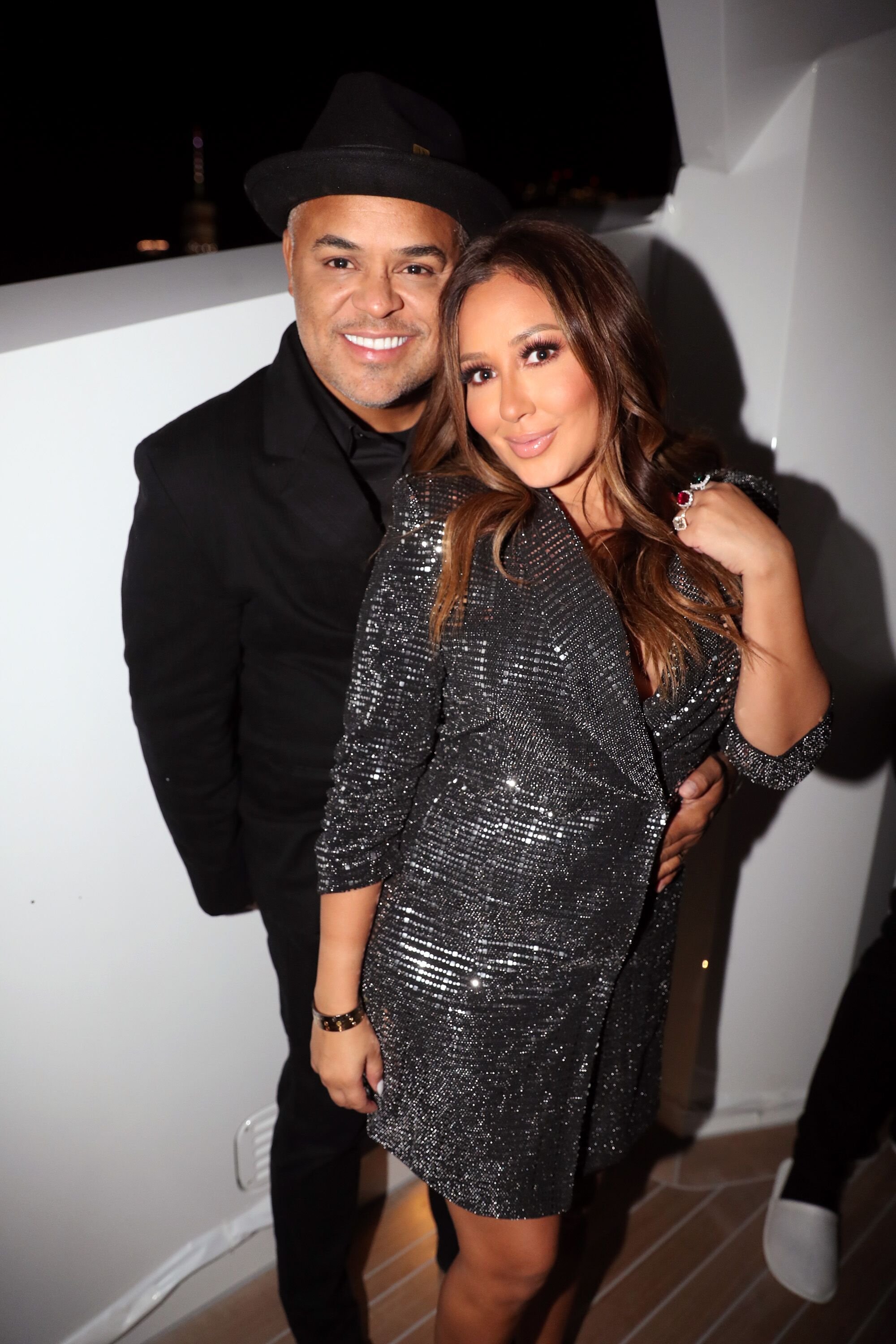 THE FIRST TIME THEY MET
Adrienne recently sat down with Mariah for her YouTube channel, "All Things Adrienne" and opened up about their special relationship. Only 13 years apart, they've become more like sisters.
Mariah disclosed that it only took her 10 minutes to warm up to Adrienne after meeting her at a party the latter threw. Adrienne said she decided to throw a party for their first meeting so the vibe would be relaxed.
Mariah admitted being nervous at first because she wanted Adrienne to like her. Adrienne likewise wanted to be accepted by the family.
Israel has three children with his first wife, Meleasa Houghton. They were married from 1994 to 2005.  Mariah and her siblings were already in their 20s by the time Adrienne came into the picture.
"We threw you in the mix and now it's like—we're perfect…"
AN INSTANT CONNECTION
But that didn't seem to matter to the 23-year-old who instantly connected with Adrienne. She recalled liking her right away after Adrienne complimented her eyebrows when they first met.
Meanwhile, Adrienne's husband was so sure she would hit it off with Mariah. Adrienne recalled,
"When I was dating Israel, he literally would tell, 'This is so strange but my daughter and you have so much in common. She likes the same things."
FITTING RIGHT IN
Adrienne was also impressed with how Israel connected with his daughter. It was one of the qualities that drew her to him even more. Mariah added that Adrienne just fit right into the family.
"We threw you in the mix and now it's like—we're perfect…"
She was grateful to Adrienne for making her father happy.
"I think when you came into his life, it just was like, 'I hope that she makes him so happy.' And I was see him around you and I'd be like, 'He's literally glowing.' You're both glowing. And that was enough for me to be like, 'I love her. I love it all.'"
ADRIENNE AND ISRAEL'S ROCKY START
Adrienne and Israel who's 12 years her senior have been married since  November 2016. Their relationship suffered a setback when many assumed Adrienne was the reason Israel's marriage to Meleasa crumbled. 
However, they both clarified that Israel had been separated from his wife at the time they began dating. He had filed for divorce months before.
SISTER SQUAD
Today, Adrienne is happy being a stepmother to Israel's children while waiting to have children of her own. Israel has two other kids with a mistress he had during his marriage to Meleasa. It's unclear if Adrienne is close to them too.
For now, she and Mariah are "a squad" as Adrienne put it. Mariah adds that they're "a package deal.
Mariah currently helps Adrienne with her businesses. She is the creative director and social media manager for her jewelry line, XXI and handbag collection, La Voute.