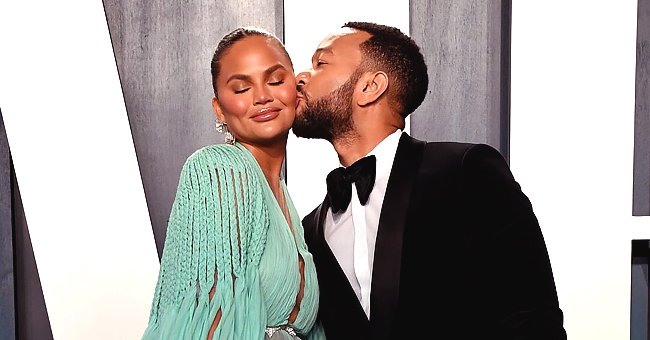 Getty Images
Chrissy Teigen Poses on Cover of Glamour UK Magazine & Talks Body Image & Battling Depression
Internet Sensation, Chrissy Teigen recently graced the cover of Glamour UK, and the cookbook author had some thoughtful message for readers.
Star Model, Chrissy Teigen has shown versatility in entertainments from walking runways to writing NewYork Best Selling books and being a prominent socialite.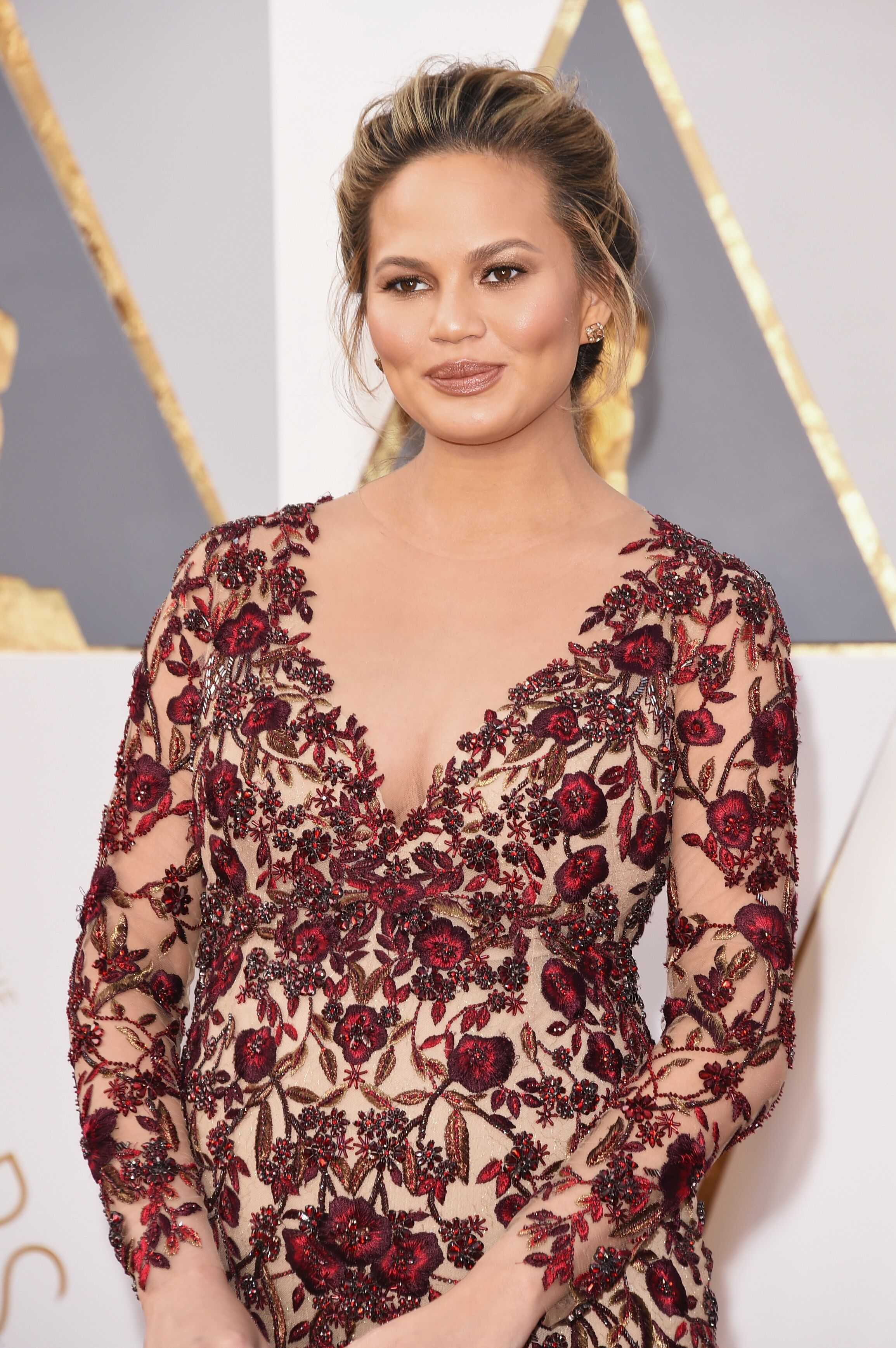 Model Chrissy Teigen attends the 88th Annual Academy Awards at Hollywood & Highland Center on February 28, 2016 | Photo: Getty Images
Chrissy Teigen revealed that she has a better relationship with her body now that she has kids.
One admirable thing about her that keeps fans fascinated is her ability to be witty. This had helped her become a social media favorite.
Fans have arrays of memes that communicate funny situations with Chrissy's expressions. On her Instagram page, the mom-of-two keeps fans updates with pictures of herself, her family, and new things happening in her life.
Recently, Teigen appeared on the issue of Glamour UK Magazine, where she opened up on issues surrounding body image and mental health.
Chrissy was quite the "glamour girl" as her wavy blonde tresses fanned her pretty face on the cover.
Teigen accessorized with a silver statement necklace. She teased the Glamour UK cover on her Instagram page while hinting fans on what she's been up to!
Glamour made it in time to Teigen's luxurious home, where she sat in an interview with the publication.
The Swimsuit model gave a detailed inside story of her modeling career and struggles with body image and mental health issues.
Teigen, who is married to star musician John Legend and known for her unabashed realness on Twitter, once struggled with insecurity.
This was due to her modeling career, which she started at the age of 18. She told the publication about her runway job:
"There were jobs I would turn up to, and they would say my measurements were off, and it was the worst feeling to be kicked off the job."
Chrissy was also honest as she admitted to regretting having a boob job. She explained that she would love to have "them out now."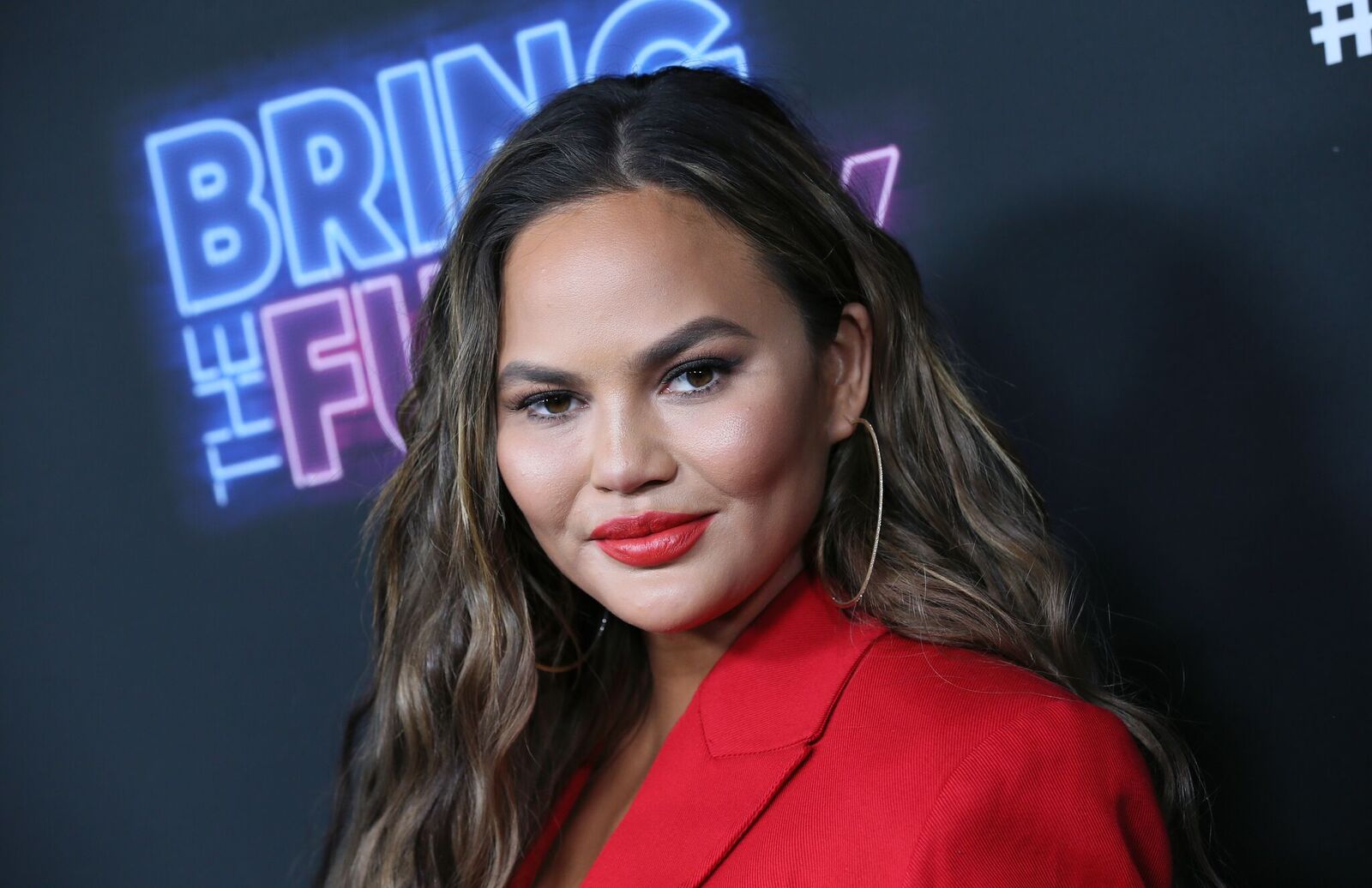 Chrissy Teigen attends the premiere of NBC's "Bring The Funny" at Rockwell Table & Stage on June 26, 2019 | Photo: Getty Images
According to People, the "Lip Sync Battle" star talked about going through postpartum depression after having her first child, Luna.
Chrissy described it as a "sad existence." She became withdrawn even though she had quality assisting from her mom and nannies.
After losing baby weight, Teigen felt so then and had the anxiety of appearing in public.
Pop Culture shares that Chrissy Teigen revealed that she has a better relationship with her body now that she has kids.
It wasn't so when she was a model who berated herself and was always self-conscious.
Chrissy is mom to two children, Luna and Miles. She shares parenthood with her R & B star hubby, John Legend.
Please fill in your e-mail so we can share with you our top stories!