Ed Asner Reportedly Calls Mary Tyler Moore an Aggressive Kisser as He Recalls Date Night with the Late Actress
Roots star, Ed Asner, recently talked about a date he had with Mary Tyler Moore, whom he described as an aggressive kisser. He made this confession at an appearance on The Talk.
In an appearance made by Ed Asner on The Talk, the 90-year-old actor shared his experience with Mary Tyler Moore on a date they went on years ago. He described the television actress as being an aggressive kisser and confessed that he coped with it as best as he could. 
Speaking of their roles in the Mary Tyler Moore Show, the Hollywood icon admitted that his character, Lou Grant, and the actress's character, Mary Richards, would have had a thriving relationship if they got together.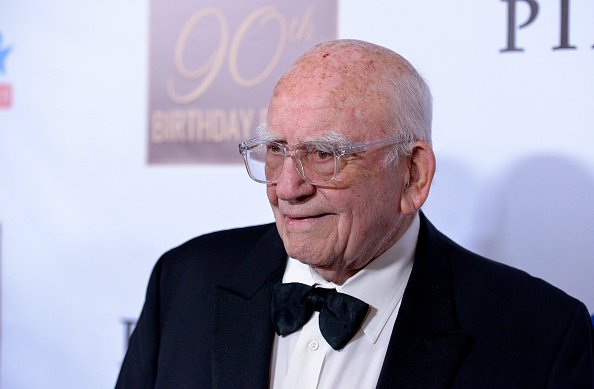 The actress's eponymous Tv show, The Mary Tyler Moore Show aired for seven years between 1970 to 1977. Every week, Mary and her co-stars came on screen to make their audience laugh with their hilarious lines. Sadly, In 2017, Mary died from cardiopulmonary attack complicated by pneumonia at the age of 80. 
Talking about his relationship with the actress, Ed told Closer Weekly that he would always share a special bond with his co-stars from the show; he said:
"We loved each other, We forgave each other's faults, and we stayed a family for many years."
The pair's chemistry began in the 1970s on 'The Mary Tyler Moore Show' and endured until Moore's death in 2015. https://t.co/KDmfCgy6TW

— Biography.com (@biography) January 7, 2020
Mary, who was widely known for her humor, became famous for her role as Laura Petrie on The Dick Van Dyke Show. Her character was wife to Dick Van Dyke, who acted Robie Petrie, Laura's husband.
The actress, 23, and Van Dyke shared playful chemistry onscreen, which led fans to believe they were married in real life.
In Mary's 1995 autobiography, she revealed Elvis Presley had a crush on her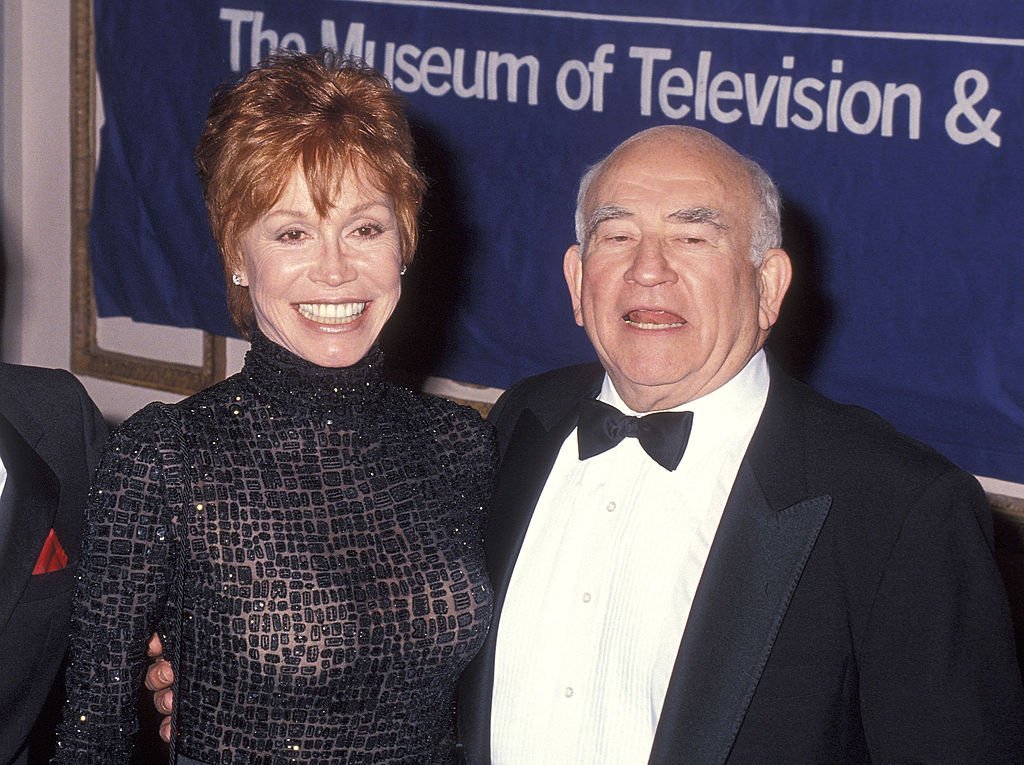 In 2003 sit down with Larry King on CNN, the co-stars talked about their offscreen relationship with Van Dyke, admitting that they had a little crush on each other at a point.
Moore and Van Dyke also explained that they immediately clicked as real people and not as actors. Van Dyke that when he first met Moore, she was a very serious actress and sounded a bit like Katherine Hepburn. Mary admitted that this was, in fact, the case. She also said:
"I loved him. I loved his kindness, "I loved his humor and his dance. Everything about him I loved and I connected to."
All I want for my 90th birthday, coming up on Friday, is for you to make a small donation (your choice) to fund the programs of @EdAsnerCenter Text "Edasnersbdayparty" to 56651 (or 855-800-4975) to make a donation. It would really make my day. Thanks and love! pic.twitter.com/9sX3IbBuHs

— Ed Asner (@TheOnlyEdAsner) November 9, 2019
In Mary's 1995 autobiography, she revealed that Elvis Presley, the king of rock and roll and her co-star in the 1969 film, Change of Habit, had a crush on her. She explained that the actor confessed that he had a crush on her from The Dick Van Dyke Show. 
While Mary Tyler Moore had a highly successful career and might have gotten a lot of attention from men, she suffered an unforgettable tragedy in her personal life.
A beautiful woman, a wonderful actress, a great friend and with balls bigger than mine. Her brilliance burst through and shined its light upon all of us. Goodnight beautiful. I'll see you soon. pic.twitter.com/FicADkSAzS

— Ed Asner (@TheOnlyEdAsner) August 30, 2019
In 1980, Mary received news that her only son, Richie Meeker, died of a self-inflicted gunshot wound at age 24.
Mary had Richie in 1956 with her first husband, Richard Meeker, who she married in 1955 when she was only 18 years old.