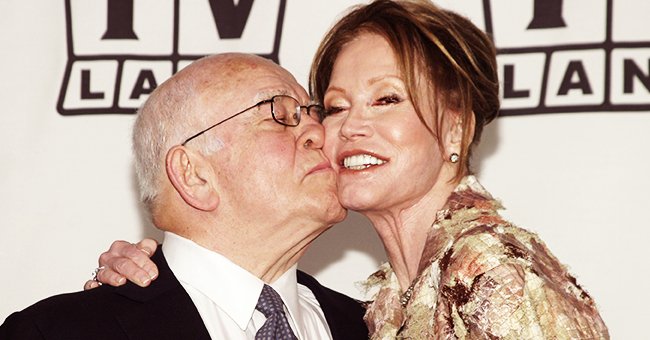 Getty Images
Ed Asner & Mary Tyler Moore Who Were Costars on 'The Mary Tyler Moore Show' Had a Friendship That Went beyond Their Roles

This couple of actors spent seven years working together on the small screen, and for all the years that followed the cancellation of the show, they kept in touch because the admiration and respect they had remained over time.
With "The Mary Tyler Moore Show," her protagonist became an icon of women and her struggle to occupy a prominent place in American society. He showed the life of a woman in her thirties and something, professional and single while developing her work on TV news.
Tayer Moore played Mary Richards an associate producer of the news, and her boss Lou Grant the head of the news, played by Edward "Ed" Asner, had a working relationship where Grant could be tough and critical with her, but his soft side came out as he directed a Richard.
BEGINNINGS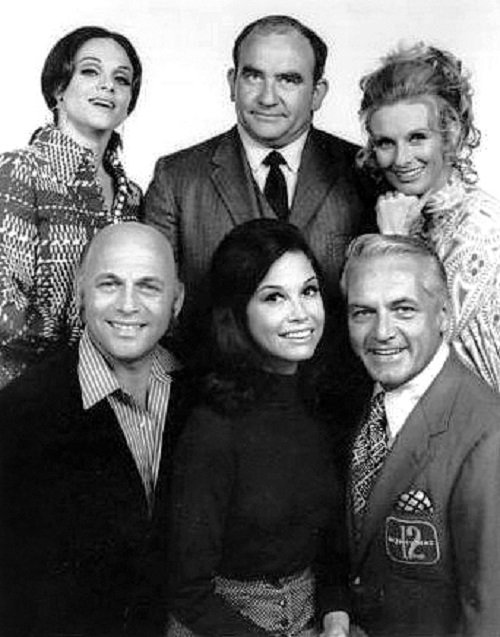 The Mary Tyler Moore Show cast 1970 I Image: Wikimedia Commons
Although the couple did not work together until the show, they were both part of the cast of the last film starring Elvis Presley, "Change of Habit," although they did not share a scene or cross each other during filming.
Mary was the golden girl at that time on the small screen, because she had starred with Dick Van Dyke in the hit show "The Dick Van Dyke Show," playing Dick's wife and receiving several Emmy awards for that role.
Ed for his part, had a solid career as a character actor, with very little experience in comedy. However, the creators of the show, Allen Burns and James L. Brooks, were confident in their ability to play Lou, even though in the audition for the role, Mary was not impressed.
THE SHOW
The chemistry between Mary and Ed was evident and solid from the first episode of the show, whose theme was Mary's job interview. At the end of it, when Mary is about to leave her new boss's office, he tells her one of the most iconic phrases of the show.
Grant tells Richards: "You've got spunk," and she feels proud just so that moments later he explodes his bubble saying, "I hate spunk." Talking about the episode, Ed commented that it was one of the best moments of the show because Mary interpreted it beautifully.
ACKNOWLEDGMENTS
Both Mary and Ed reached high levels of popularity thanks to their work in the program, this earned them both public and critical recognition, which gave them several awards and recognitions during the show's broadcast.
Ed Asner is the male actor who has received the most Emmy awards, including being the first to have a prize for both comedy and drama. According to his comments, this would not have been possible without the generosity of Mary, who did not hesitate to let her other teammates or gests shine on the show.
Something Asner learned from her and then, by starring in his own spin-off on "Lou Grant," that was made by Moore's production company, he maintained the generous spirit that Tayler taught him, succeeding in being as successful with this program as with the previous one.
FRIENDS AND NOTHING ELSE
Moore and Asner maintained an off-screen friendship, as well as being close co-stars. They supported each other in good times and also in bad times. Thus, Asner was among those who attended the funeral of Moore's younger sister in 1978.
While working on the show, Asner and Moore were married in their real lives and had no romance outside the cameras. However, after "The Mary Tyler Moore Show" ended, they were both single.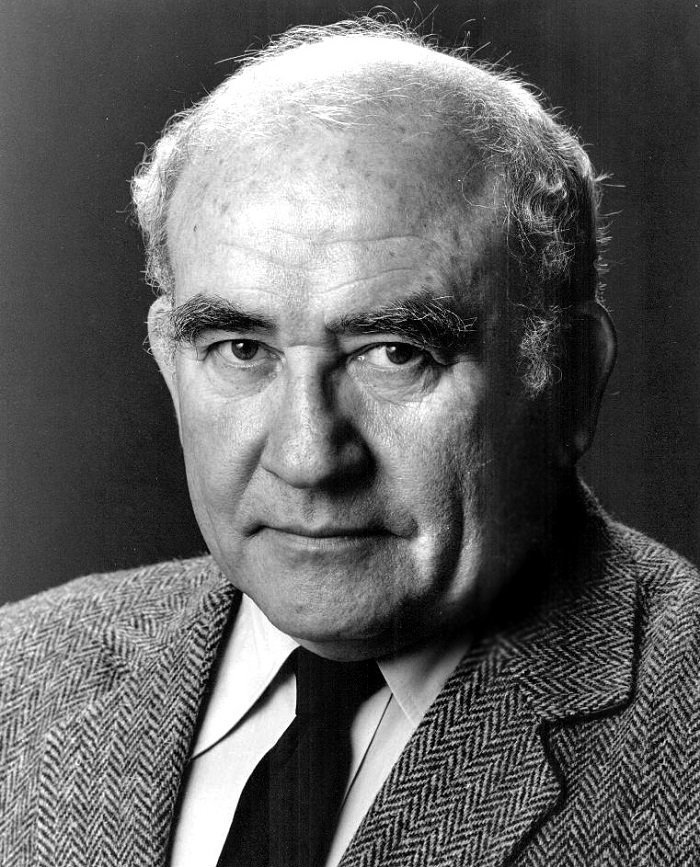 Ed Asner, 1985 I Image: Wikimedia Commons
Asner tale, which was then that he and Moore went on a single date. It is the case of real-life emulating fiction because, in the penultimate episode of the show, Grant and Richards go out on a romantic date but when they tried to kiss they laughed and realized they were only friends.
The real-life date, as well as the program date, resulted in Moore and Asner realizing that they were destined to be just friends, rather than heading into a romantic relationship.
MEETINGS WITHOUT FAREWELL
Asner is a tireless worker who keeps a tight schedule. He has toured with "A Man and His Prostate," an autobiographical monologue written by Ed Weinberger, who also wrote or co-wrote some of the most memorable episodes of "The Mary Tyler Moore Show," including "The Last Show."
His commitments prevented him from seeing himself more frequently, however, they met each time the television station organized a meeting with the show's cast. That's why, for Ed, it was a surprise when he learned of Moore's death in January 2017.
Asner knew that Moore was sick, but not that his illness had worsened. So there were no goodbyes, which was basically how things had always been maintained, they just stayed at the next meeting.
LEGACY
Both Moore and Asner have had a track record that has inspired many on and off-screen. Complex, interesting and memorable performances that will be remembered by the audience. They have also been actively involved in charities.
Moore was diagnosed with type 1 diabetes and from that moment he became an activist of organizations that promote awareness and prevention of the disease. Asner, meanwhile, is a father and grandfather of children with Asperger, which has led him to create a network of support and development for children with this condition.
Recognized actors who in real life have been human beings who have left a mark around them, not only for their artistic talent but for their actions, as interested citizens that this is a better world for everyone, especially those who are most vulnerable.
Please fill in your e-mail so we can share with you our top stories!