Ashton Kutcher & Mila Kunis Confess That They Get Goofy with Their Kids
During the first exclusive listen to Brit Morin's new iHeartRadio Original Podcast, Hollywood couple Ashton Kutcher and Mila Kunis admitted to sometimes getting into character when reading to their kids.
When you have as many years behind the screen, as the likes of Ashton and Mila, then it would be hard not to act out a script now and then in real life.
Although not every Hollywood actor will admit this to you, the goofy couple who are also known to be thoroughly down to earth did just that.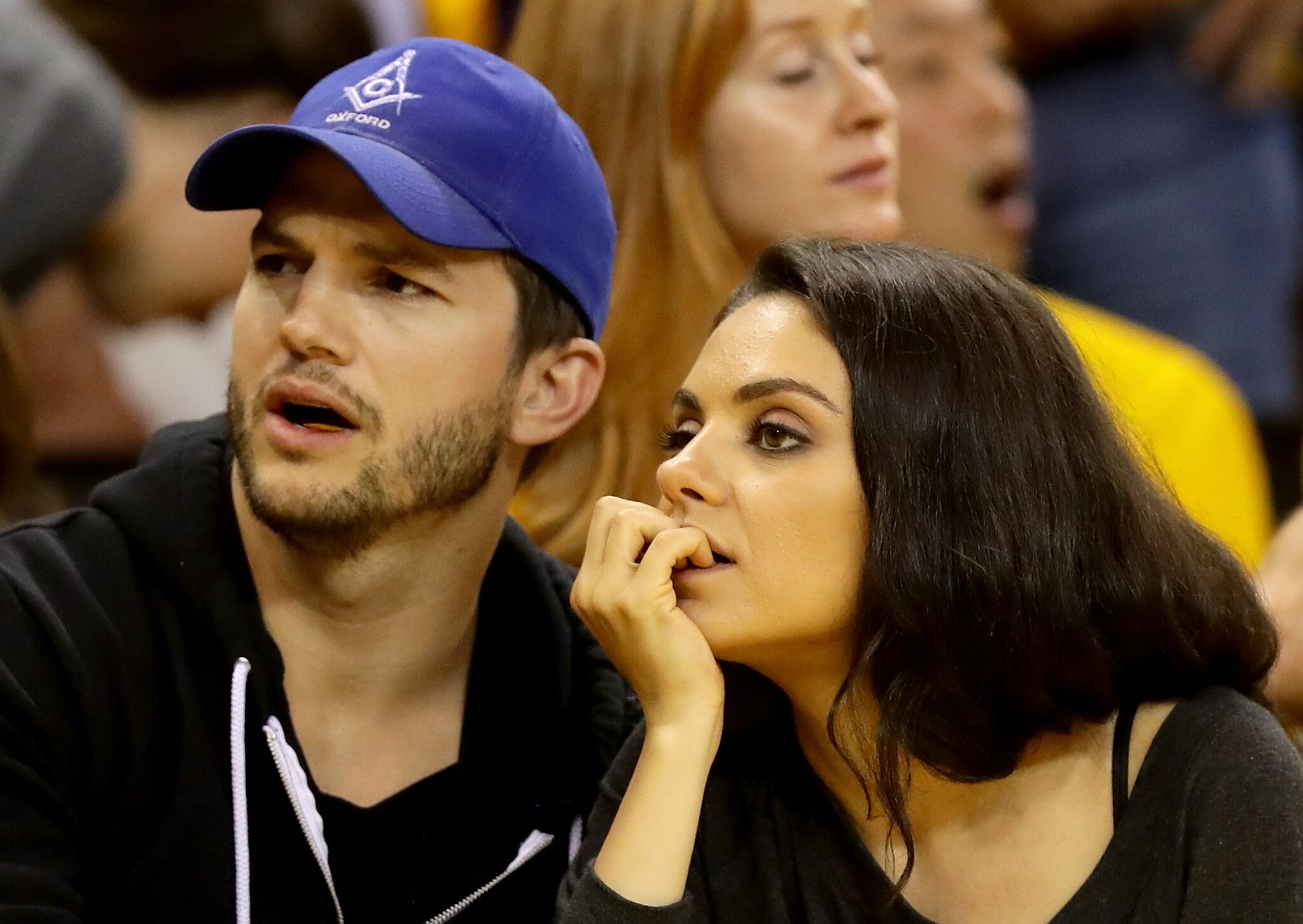 In the exclusive listen Podcast titled Teach Me Something New, the proud parents explained how they often get into character while reading stories to their children.
Quite interestingly, their kids don't like it and would rather their mum and dad just read them a story without adding much drama to it. In his words, Ashton revealed:
"Do you know what's really funny is I sometimes try to read our daughter's books in the characters' voices, and she's like, 'Dad, can you just use your real voice?"
Mila, who isn't any different, claims she also finds it more comfortable to act out and be completely silly while reading stories to their daughter. 
In her opinion - parenting, especially when it has to do with bonding with your kids, isn't about skill but being comfortable with who you are and to not be afraid of fooling around at home.
Moore revealed how she was addicted to Kutcher and the devastating effect it had in her life.
There is much to learn from the fun interview, and it also showed just how good the chemistry is between these two. 
The couple first met as castmates for "That 70's Show" in 1998. That same year, Mila got her first-ever kiss, which was coincidentally a scripted with Ashton as their characters Jackie Burkhart and Michael Kelso. 
Later in 2001, Mila revealed to PEOPLE that she already had a crush on Kutcher at that time. In her words:
"I was like, 'Oh, he's so cute, it's the Calvin Klein model! ...Then I was like, 'I have to kiss him?' I was so nervous and uncomfortable. I had the biggest crush on him."
Even though they met about two decades ago, it took them fourteen years to start dating, and within that period, Ashton got married to veteran Actress Demi Moore. 
The former Calvin Klein model married Demi Moore, who is 16 years, his senior in 2005. Unfortunately, the union hit the rocks in 2011 amidst allegations of infidelity.
Recently, while making an appearance on the Red Table Talk, alongside her daughters Rumer and Tallulah Willis, Moore revealed how she was addicted to Kutcher and the devastating effect it had in her life and relationship with daughters.
While marriage to Kutcher might have left a sour taste in Moore's mouth, it seems that there still exists a cordial relationship between her daughters and their one-time stepfather as he claims he tries to stay in touch with them.