TMZ: Michelle Obama Attends Christina Aguilera's Show in Las Vegas
Former First Lady Michelle Obama was spotted having a good time at Christina Aguilera's Las Vegas show recently.
As reported by TMZ, Michelle, the wife of the 44th president of the U.S., Barack Obama, went to Christina's The Xperience at Planet Hollywood's Zappos Theater.
While Aguilera was in the middle of performing "Lady Marmalade," the 56-year-old got singled out by one of the singer's male dancers, who was shirtless.
HAVING FUN
Michelle didn't appear to mind. She was even seen slapping the dancer's butt before he moved on. She also continued to dance in her seat.
After the show, the acclaimed fashion icon and her group of female friends were accompanied out by security, according to TMZ.
As reported by PEOPLE, Michelle's daughter Malia, 21, is in her third year at Harvard while her other daughter, Sasha, 18, was starting her freshman year last fall.
FIGURING OUT HER NEXT LIFE
In an interview with Oprah Winfrey on her Oprah's 2020 Vision: Your Life In Focus tour, Michelle said now that her daughters away at school, she would now be able to put all her energy back on her.
She added that she can now spend time figuring out her next life, how she wants to spend the rest of her life, including more time with her husband Barack, 58.
Michelle has spent the previous year, getting various achievements.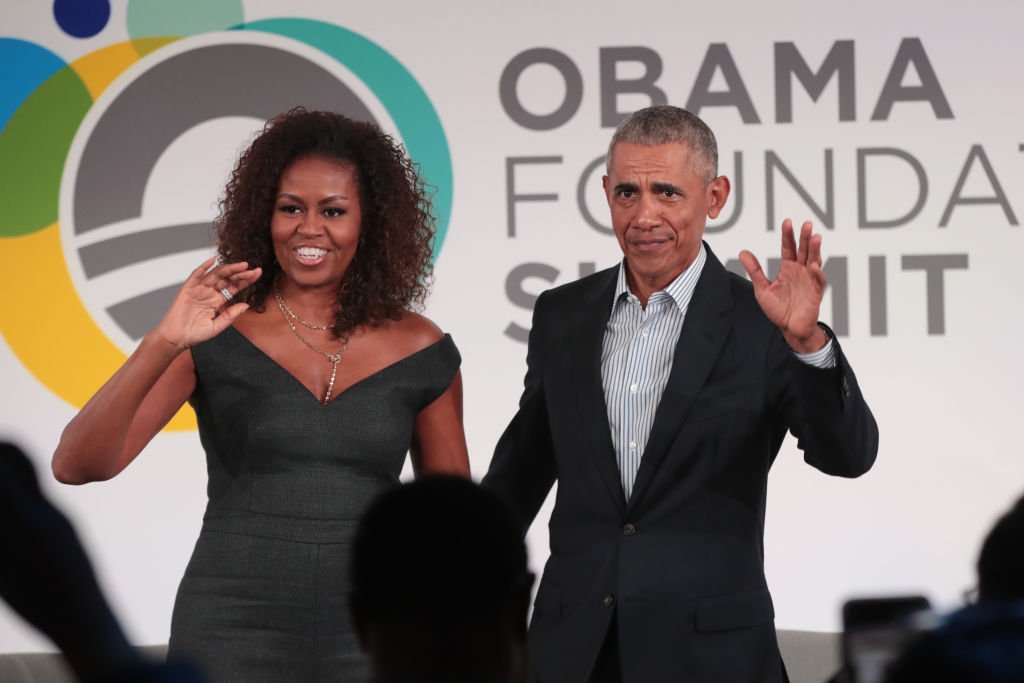 JUST HER AND HER HUSBAND
Speaking of her empty nest with her husband, she said, "We have more emotional time, emotional energy. It's just me and him and [the family dogs] Bo and Sunny and dinner."
Michelle and Barack got married on October 3, 1992, and as the former first couple approaches their 28th anniversary, she said she feels like they're returning to the point where they see each other again. She added:
"Now I can look at him and recognize my husband, he's still the man I fell in love with."
Michelle has spent the previous year, getting various achievements. In 2019, she was one of PEOPLE's "People of the Year."
She also received her first Grammy Award in January for the best-spoken word album for the audiobook recording of her book, "Becoming." 
The couple's production company, called Higher Ground Productions, just earned its first Academy Award nomination for the Netflix documentary "American Factory."
As the first lady, Michelle served as a role model for women. She also worked as an advocate for poverty awareness, education, nutrition, physical activity, and healthy eating.