Michelle Obama Shares a Never-Before-Seen Family Photo for Mother's Day
Three days before Mother's Day, Michelle Obama took to Instagram to share a rare, unseen photo of her family along with a touching message spotlighting ladies who've made a difference in her life.
In a pre-Mother's Day post, Michelle, 55, said that she needed to pause for a moment to acknowledge those women who aren't her own mom yet have impacted her life.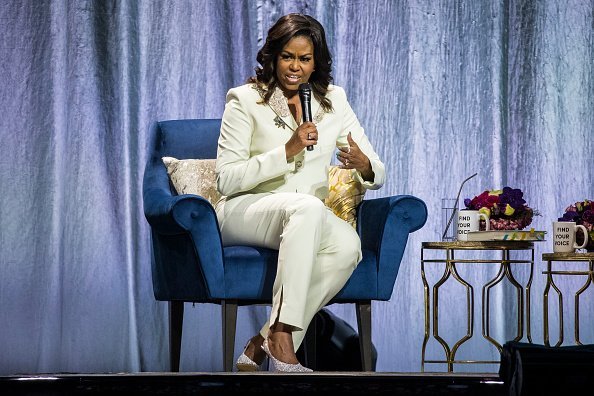 "I've been grateful to be surrounded by so many strong, intelligent, warm-hearted women who, along with my mother, have made me who I am."
The former first lady shared an appreciation for her grandma LaVaughn, her Aunt Robbie, and her Princeton Mentor Czerny Brasuell. She additionally called out her mother's friend and her daughters' godmother, Eleanor Kaye Wilson or 'Mama Kaye.'
Alongside the inspiring note, she shared a previously unseen photograph with her husband Barack Obama, her daughters Malia and Sasha, her mother Marian, and 'Mama Kaye.'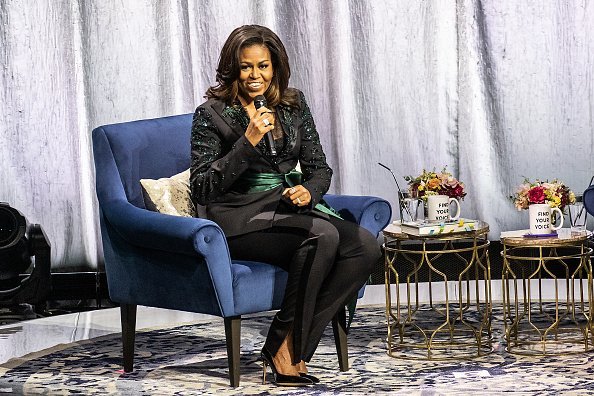 "I wanted to take a moment to shine a light on those women in our lives who may not be our mothers, but have nonetheless played an important role in nurturing us," Michelle wrote. "I've been grateful to be surrounded by so many strong, intelligent, warm-hearted women who, along with my mother, have made me who I am."
She added, "We love her, just like we love so many supportive women whose stories and contributions often go unrecognized, but who deserve just as much appreciation and love this time of year."
The "Becoming" author concluded the post by saying, "So if there's a Mama Kaye or a Czerny, a Grandma LaVaughn or an Aunt Robbie in your life, make sure to show them some love this weekend, too."
A lot of individuals cheered her message for its inclusivity. In the remarks section on Instagram, one person wrote, "Well said, so grateful for the ones that showed up with consistent unconditional love and support in my life, and taught me to do the same."
"Thank you for this post," added another. "As a motherless child and a childless mother this holiday is hard; but I appreciate your expansive inclusive take on it."
Michelle, who gained international recognition following her husband Barack's election into US presidency, has long been a source of motivation and encouragement. She's showing others how to be better people and how to live more joyful and more advantageous lives.
Her wisdom has doled out throughout the years. In an excerpt from her bestselling book, "Becoming," she said, "Don't ever make decisions based on fear. Make decisions based on hope and possibility. Make decisions based on what should happen, not what shouldn't."
She also encouraged others to believe in themselves, saying, "You don't have to be somebody different to be important. You are important in your own right."
And in her final speech as the First Lady in 2017, she stated, "Don't be afraid. Be focused. Be determined. Be hopeful. Be empowered. Empower yourselves with a good education … then get out there and use that education to build a country worthy of your boundless promise." 
Aside from working as an advocate for poverty awareness, education, nutrition, physical activity, and healthy eating, Michelle also supported American designers and was considered a fashion icon.