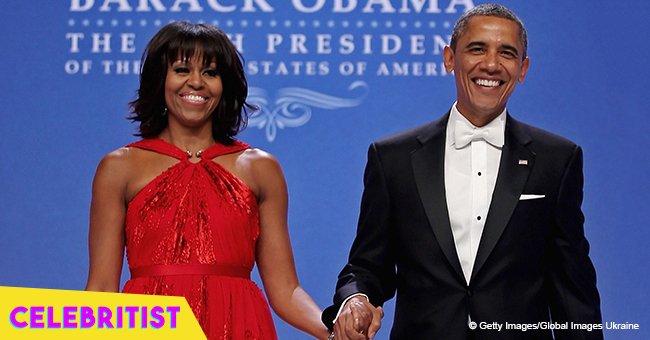 Barack Obama warms hearts with rare photo of wife Michelle, her mom & daughters Malia & Sasha
Former President Barack Obama ensured he did not miss out on greeting mothers around the world for Mother's Day, just as he would do every single year when he was president.
On Sunday, May 14, Barack took to Twitter to wish every mom a Happy Mother's Day, including the remarkable mothers in his life.
Many wondered why Obama did not greet his own mother, but this could be because she passed away from uterine and ovarian cancer in 1995. Stanley Ann Dunham was 52 when she passed away, just two years short of Barack being elected as Illinois state senator.
While he seems to have left out his mother one this year's greeting, he was once quoted saying that his mom's love sustained him through the years.
[He described what she gave to him as] "a sense of unconditional love that was big enough that, with all the surface disturbances of our lives, it sustained me, entirely.".
While he was still President of the United States, Barack would take time to celebrate Mother's Day, something he deemed as important.
Through the years, he would create video greetings for all moms, and even personally called and thanked three mothers who had written him letters back in 2015.
In 2017, Barack had Twitter swooning over his Mother's Day post, where he called Michelle his 'love and partner on this journey'.
To many, this could be deemed as 'relationship goals'.
Now that Mother's Day 2018 is over, it looks like we all have to wait another year until we see what sweet message Barack has cooked up for Michelle and all the remarkable mothers in the world. For now, all that could be done is to reminisce on how he celebrates women, especially mothers, on his tributes throughout the years.
Please fill in your e-mail so we can share with you our top stories!