Khloé Kardashian of KUWTK Called out on Social Media for Cornrows and Pink Ponytail Hairstyle
"Keeping up with the Kardashians" reality star Khloé Kardashian recently unveiled her new hairstyle on social media. Despite a number of people praising her new hairdo, a few others have claimed that she's "culturally appropriating" the hairstyle.
Kardashian, 35, took to social media to show off her new cornrow and pink ponytail hairdo. Cornrows are made by braiding and plaiting the hair into narrow strips to form geometric patterns on the scalp.
In the images she shared, the star wore a white bra and jeans as she took mirror selfies. Cornrows are controversial due to their roots in both Native American and Black culture.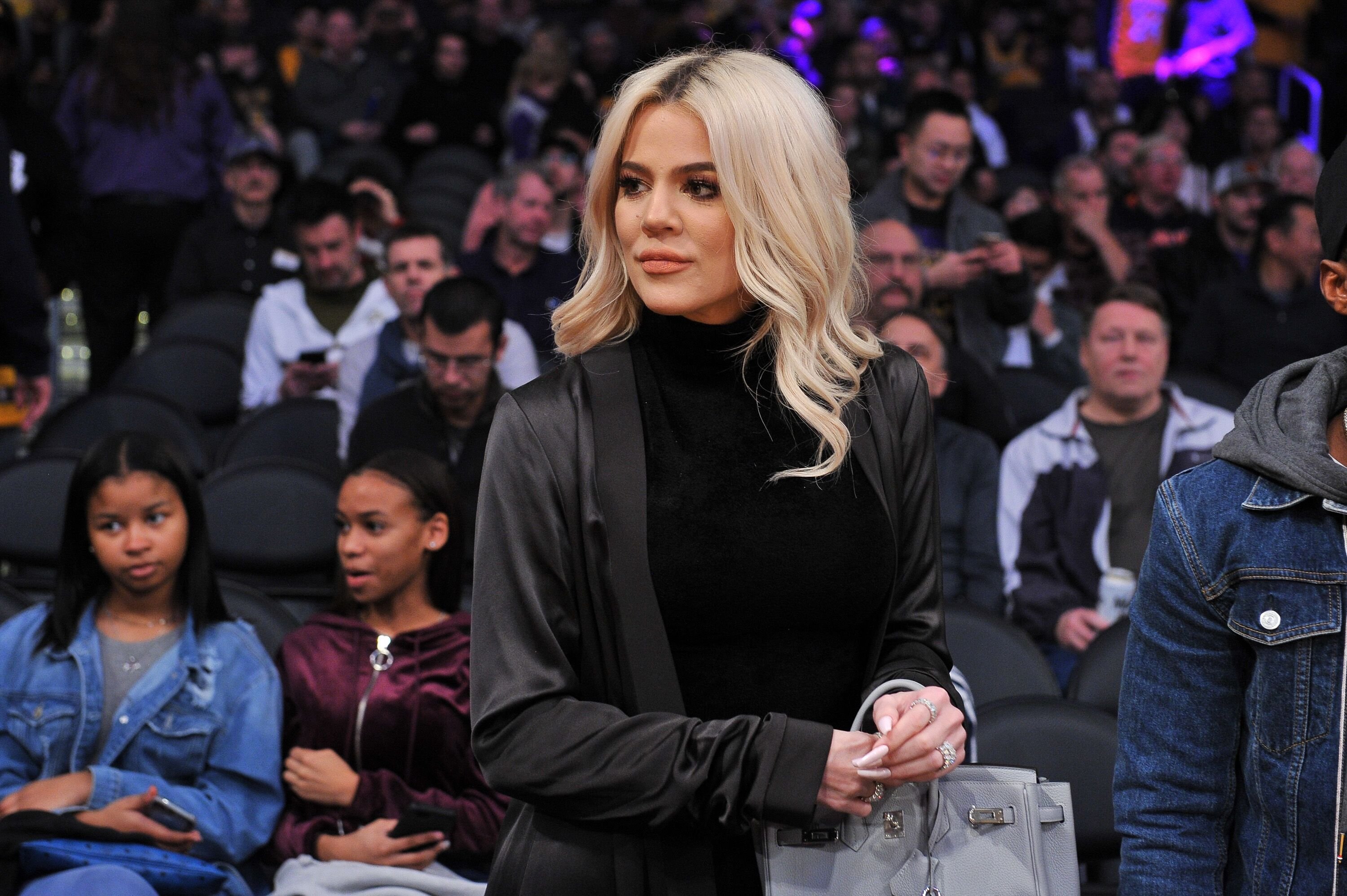 Khloé accused of "blackfishing"
Kardashian was accused of "blackfishing" or "cultural appropriation." The first term is used when someone is blamed for pretending to be Black for social media.
These girls try so hard to be Black

Cultural appropriation
The second term is used when someone adopts cultural elements from certain people whose culture they don't belong to. Several of her fans called her out on Instagram for having the hairstyle.

Kardashian blamed for trying to be Black
Others accused her of trying to be Black. Another fan warned her about having the braids and advised her that "people gonna come after you too," with a side-eye roll emoji.

Khloé shows off new hairdo
The Good American founder also shared an image of her new hairdo in a photo with her daughter, True Thompson, 1. In the image, the toddler was seen blowing a kiss to her famous mother.

Not a first-time offender
Last July, the reality star and businesswoman was accused of cultural appropriation after her trip to Turks and Caicos. She had taken the trip to celebrate, sister, Kourtney Kardashian's 40th birthday.

Sporting cornrows on beach getaway
She took photos while posing on a beach with small cornrows in her blonde hair. At the time, many of her fans took to the comments section to call the star out.

Hanging out with friends
On one of the images, the reality star wore a one-piece swimsuit while playing with her daughter. Another photo showed her posing at the beach with her friends Malika Haqq and Khadijah Haqq McCray.
Judging from how she didn't bother reacting to her fan's concerns last year and during this incident, it appears Kardashian has no intention of stopping to wear the hairdo.