Katy Perry Is Reportedly More in Love with Fiancé Orlando Bloom as He Tends to Her Pregnancy Needs
Katy Perry and her fiance Orlando Bloom recently announced that they are expecting their first child together, and with Orlando turning into a doting father-to-be, it's only making Katy fall more in love with him.
On March 4, Katy announced news of her pregnancy by showing off the baby bump she's been hiding at the end of the music video to her new song, "Never Worn White."
Shortly after, a source close to the couple shared with HollywoodLife that Orlando dotes on Katy with the "little things."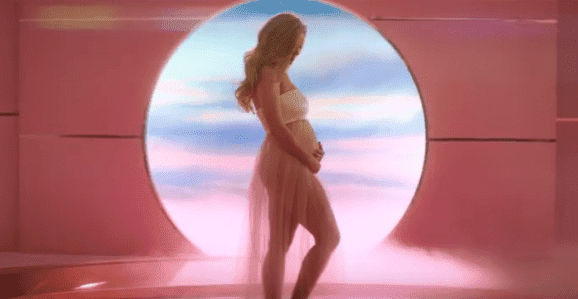 He rubs her feet and her back, and Orlando is there to offer support when hormones make Katy emotional, and it's only strengthening their love for each other as the source added:
"It is actually making her fall more in love with him. It has been a great pregnancy for Katy because Orlando is very much present throughout it."
According to the source, Orlando never expected to find love after his relationship with his ex Miranda fell apart, neither did he think another child would come along. 
Orlando and Miranda share a 9-year-old son Flynn, and Katy gets along great with both since she and Orlando started dating. His experience as a father also helps reassure Katy that they are not going into parenthood blindly, as the source elaborated:
"[Katy] is very happy that Orlando has dealt with this before but she is also happy that he isn't resting on his laurels."
The day after Katy's creative baby reveal the "American Idol" judge took to social media to thank her fans for their overwhelming show of support. 
In a short post on Twitter, Katy said that she felt a "bit nervous" about the pregnancy announcement, mainly because it's so personal and shared that she'd never experienced "this much love and support" from her fans.
Katy and Orlando got engaged on Valentine's Day last year and announced the news by sharing a close-up picture of them surrounded by dozens of heart-shaped balloons while she showed off her unique diamond ring in full view of the camera.
The couple went through a rough patch before they got engaged and initially split up a year after they started dating in 2017.
They then decided to recommit to their relationship and did everything possible to strengthen it, including flying all over the world to be with each other.
All their hard work paid off, and Katy and Orlando can't wait to welcome their bundle of joy to the world, even though Katy Perry's mom accidentally spoiled the big reveal to the family.
The singer initially planned on gifting her family bottles of wine with custom labels that contained the news of her pregnancy, but then Katy's mom went to her house for a visit and looked at her wine collection.
An unusual move for Katy's mom, the singer, said she spotted the custom printed labels in no time, and with that went her surprise reveal.