Serena Williams' Husband Alexis Ohanian Shares New Photos of Daughter Olympia in Chic Dresses & Her Hair in a Cute Bun
Alexis Ohanian paid tribute to daughter Olympia and her mother, Serena Williams, as he marked International Women's Day with a cute post on Instagram. 
Alexis Ohanian and Serena Williams are proud parents of their two-year-old daughter, Olympia, and usually share pictures and videos of the cute tot on social media. 
To celebrate International Women's Day, Alexis shared a lovely picture of himself and Olympia, in which they looked to be out in a garden, enjoying a cute father-daughter moment.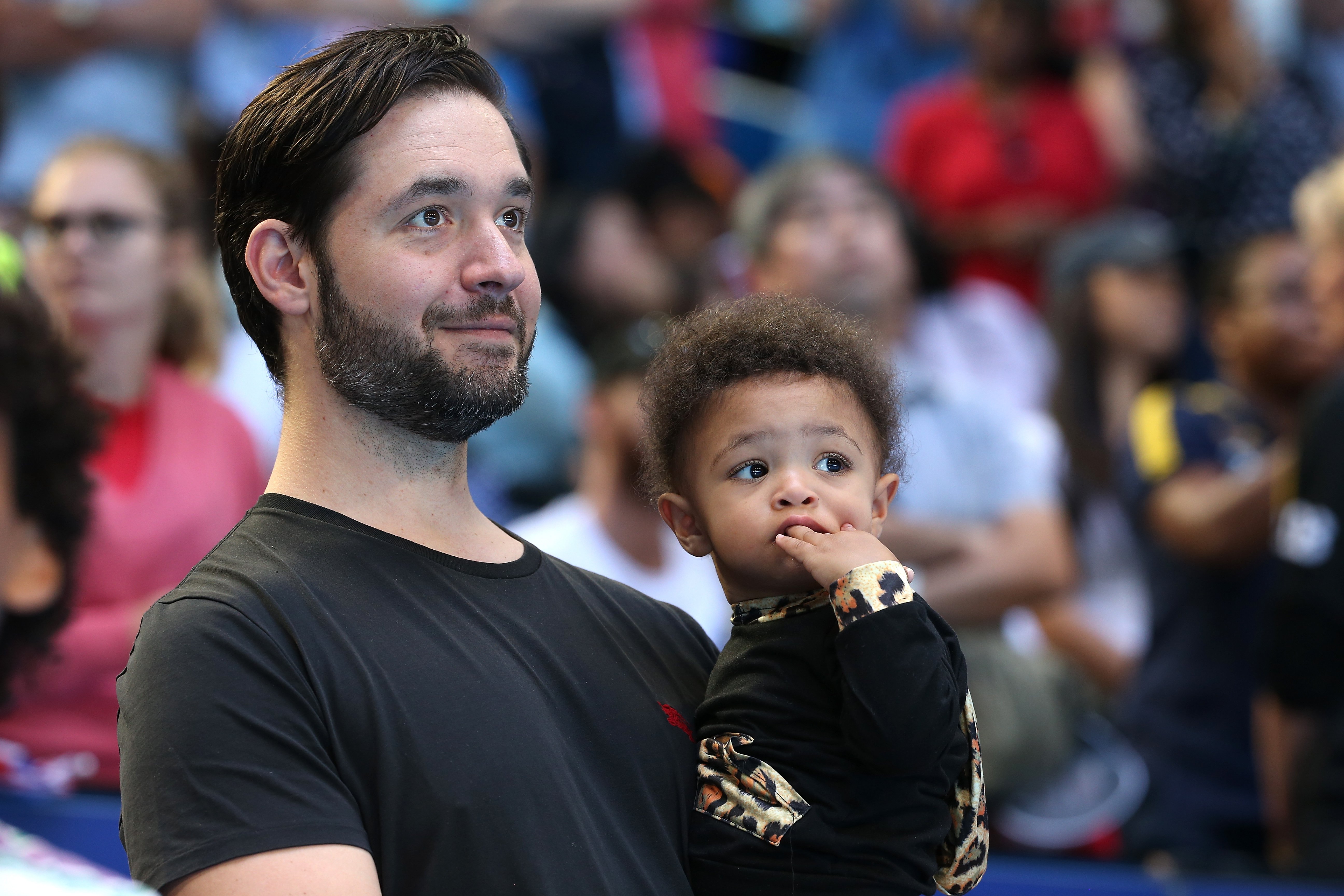 Olympia wore a beautiful blue dress, and smiled happily in the picture, holding on to a plant branch. Her father also smiled and was wearing a black T-shirt and a face cap. 
In the caption to the post, Alexis took time off to celebrate his wife and daughter, writing:
"Celebrating my little mango @olympiaohanian today & every day. And working hard with her mama to make the world she inherits a more just and fair and equal..."
Alexis also shared a picture of Olympia on his Instagram Story. This time, the little tot wore a stylish red dress and seemed to be looking at someone while holding on to her toys, which were in a sealed bag. 
The second picture was taken from within the Ohanian's home. In the photographs, Olympia wore her hair in a ponytail, while her dresses in both pictures continued her reputation for being a fashionista. 
The entrepreneur described his wife glowingly and said that he would never have as much impact in the world as she already had.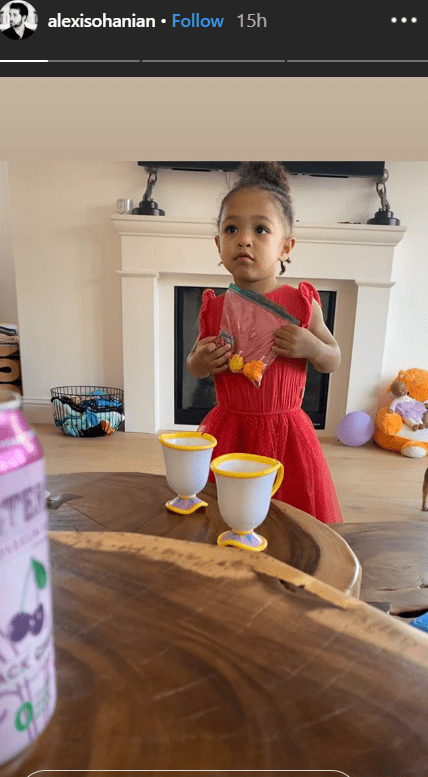 Alexis Ohanian has a close bond with his daughter, Olympia, which is expected, given the close relationship that exists between most fathers and their daughters. 
The bond between the pair is seen in many of the pictures and videos of them shared on social media. One such video saw the businessman having his hands painted by Olympia. He captioned it,
"Looks like @initialized needs to invest in the future of nail painting."
In the cute and hilarious video, Alexis continuously asked his daughter why she was painting the top of his nails, but the little tot was engrossed with improving her nail painting skills and paid him no attention. 
After asking more questions without getting any replies, the 36-year-old resigned to his fate and remarked, "Alright, there you go. Business dad life."
The Reddit co-founder, on the eve of International Women's Day, had the best of tributes dedicated to his wife, Serena. 
Words can't describe how liberating it is (as a career-driven, ambitious AF business leader) to have a wife who has already accomplished so much -- especially when you consider where she started and what she overcame to accomplish it. pic.twitter.com/8Cm9vDI8La

— AlexisOhanian.eth 7️⃣7️⃣6️⃣ (@alexisohanian) March 6, 2020
In a tweet that accompanied a cover picture of "TIME Magazine," from 2003, the entrepreneur described his wife glowingly and said that he would never have as much impact in the world as she already had. 
Alexis also said that he was okay with that fact and that it was something to celebrate in a partner, before adding that Serena's achievements made him hungrier to be better and more successful as a person.