Tracee Ellis Ross from 'Black-ish' Talks How Mom Diana Ross Inspired Her Role as a Singer in 'The High Note'
Actress Tracee Ellis Ross talked about how her mother inspired her role as a singer in yet to be released movie, "The High Note."
In an exclusive sit down with Entertainment Weekly, Tracee Ellis Ross spoke about how her mum inspired her in her role as a singer in the new movie, The High Note. 
In the film, Tracee plays the role of a singer who gives up on making music but is pushed by her assistant to record new music. She revealed that her famous mother, Diana Ross, did and did not have a significant influence on her acting and singing.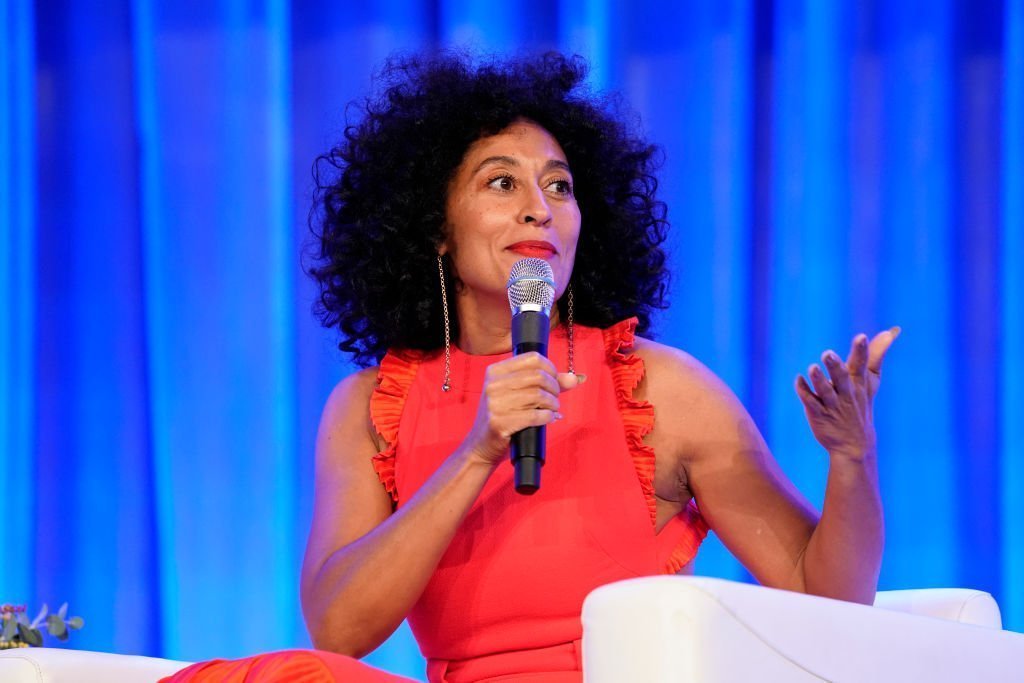 Tracee explained that none of what her role was in the movie is taken from the world of being Diana's daughter. Explaining further, she shared that the story of the film had nothing to do with the things she knew about her mother's experience.
She, however, revealed that the only similarity between her mother's experience as a singer and her role in the film was the human side of superstars she portrayed, she said:
"She's a real person. That's the only connection that I can draw. That a woman who holds a great space in the world is actually a human with a heart..."
Speaking about her character in the film, Tracee described Grace Davies as one of those women who spent her life being what she thought everybody wanted her to be so that she could make her dreams come true. 
Ross further explained that Grace, however, got to a crossroads in her career where she had to decide whether to keep doing what everybody wanted or to let herself be who she really was.
The movie, The High Note is scheduled to be released on May 8, 2020.
Tracee also described the story of the film as fun. She explained that it was centered around the relationship between herself and her assistant, Maggie. 
While acting as Grace Davies, Ross got the chance to sing six original songs, a dream she had long had but never followed. Speaking on what it was like for her, she said:
"It was also terrifying for me to face my dreams, I was so scared to sing! I really wanted this script for so long, and I wanted this role. I went after it, and I'm so happy with how it all turned out."
With Dakota Johnson acting alongside Tracee as her assistant, Maggie, Ross promises that there are surprises in store for the audience.
While Tracee didn't specify the surprises, it might include the participation of Corinne Bailey Rae and Sarah Aarons, who wrote songs for the film.
Tracee also hinted that it might be a collaboration between her and co-star, Ice Cube. She explained that although Ice plays her manager in the film, she had been trying to get him to do a rap song to one of the songs she recorded.
In February, Tracee Ellis Ross spoke to Oprah Winfrey about a beautiful, emotional moment she had shared with her mother when Diana heard her sing in the upcoming movie.
The movie, "The High Note," which was directed by Nisha Ganatra, is scheduled to be released on May 8, 2020, by Focus Features.