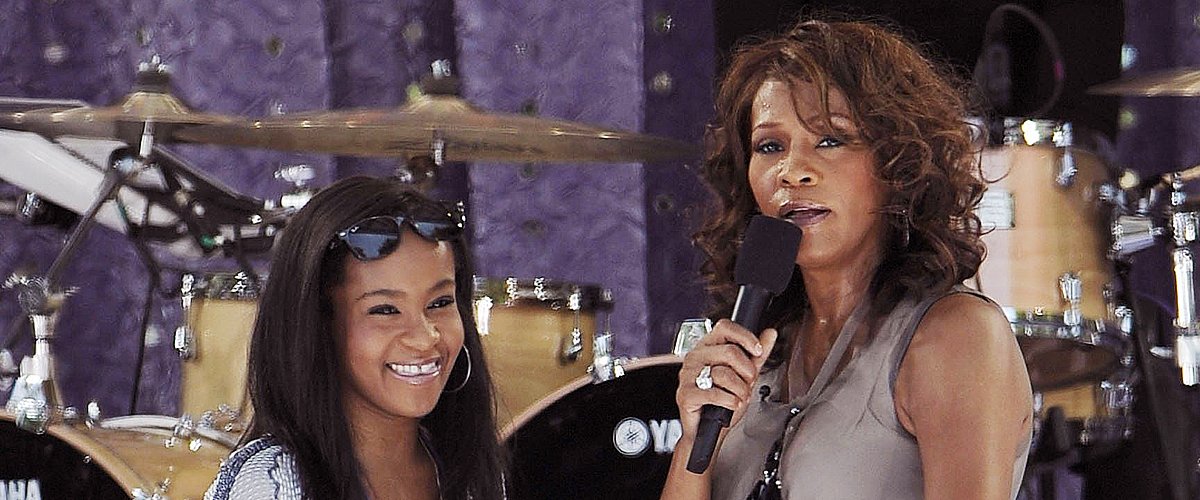 Getty Images
Bobbi Kristina's Close Relationship with Her Legendary Mom Whitney Houston
Bobbi Kristina and Whitney Houston's relationship was one that most people cherished. Despite the tragedy of their deaths, Bobbi and Whitney had an excellent relationship where mother and daughter took care of each other, respectively.
Mother-daughter relationships can be rocky. From a mother doing her best to raise her child the best way to a daughter trying to branch out and set her own path, there is bound to be friction between mothers and their daughters.
Whitney Houston is seen performing on stage during the 2004 World Music Awards. | Source: Getty Images
ROCKY START
Whitney and her daughter have been two peas in a pod since the time she was born. Although there was a time, Whitney left Bobbi with a family friend because she felt she was not going to be a good mother to her.
However, a change of heart had her going back for the young Bobbi after almost three months apart. Another incident happened when Bobbi was young and still in diapers.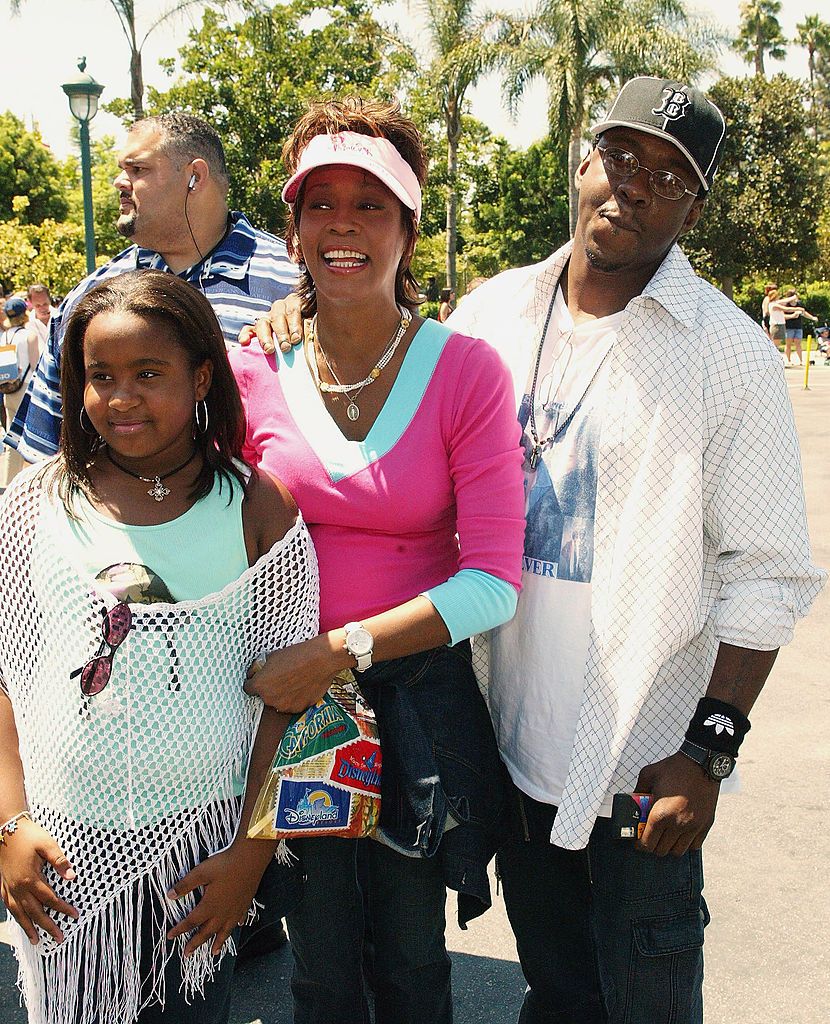 Bobby Brown and family attend the film premiere of "The Princess Diaries 2: Royal Engagement." | Source: Getty Images
According to a report by a family friend, Whitney, who was heavily using drugs at the time, often left Bobbi unattended to without changing her diapers for days. According to the friend's report:
"Sometimes, Whitney would be so out of it, and the baby wouldn't be changed for days at a time. That's what drugs will do to you, and it doesn't matter how rich you are. An addict is an addict."
Although the source stated that Whitney loved Bobbi, she was not in the right frame of mind to take care of her daughter at that time. As another friend of the family stated, Whitney and her husband might have loved their daughter, but they often left her for the "wolves."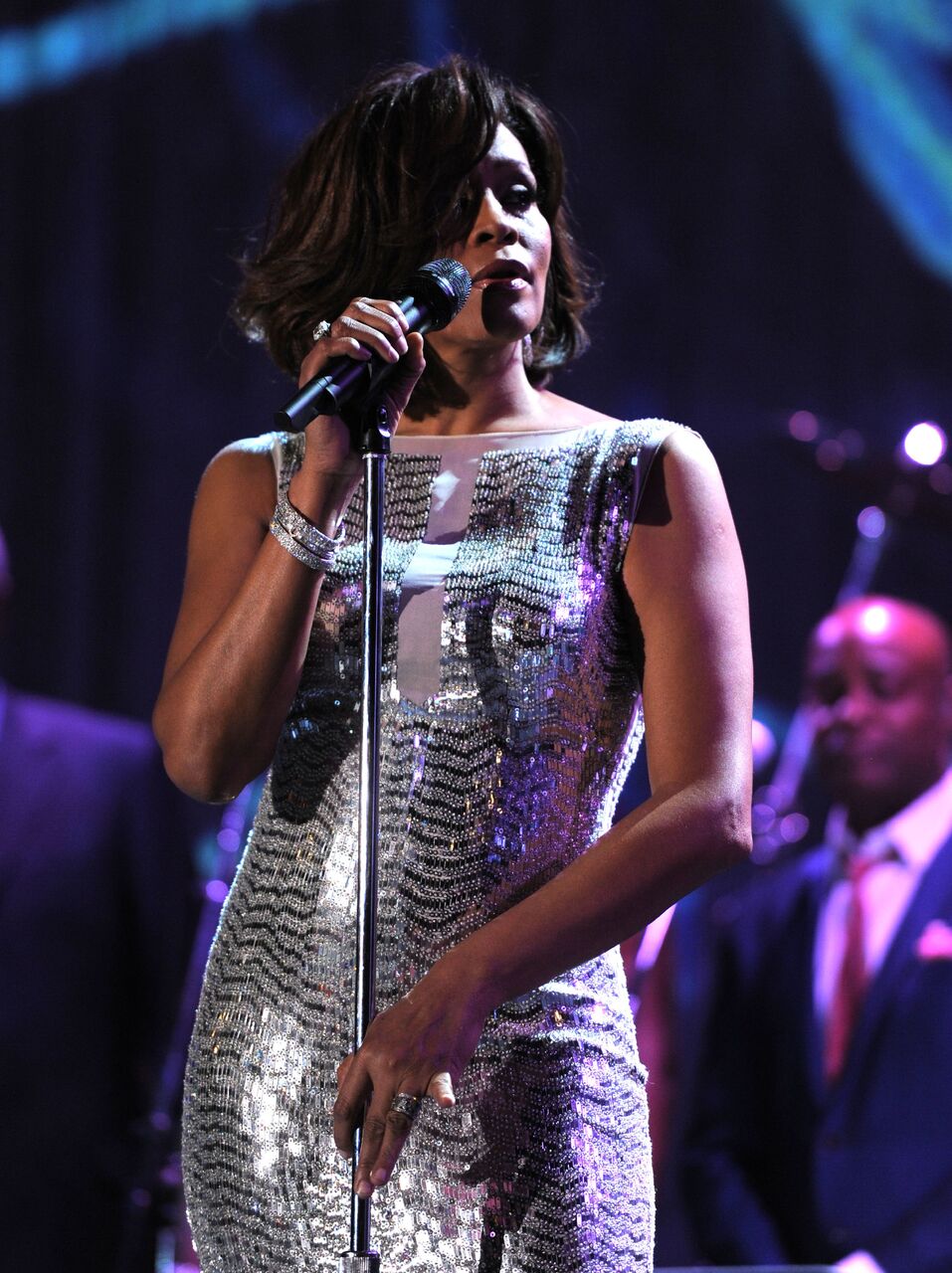 Whitney Houston performs onstage at the 2011 Pre-GRAMMY Gala and Salute To Industry Icons. | Source: Getty Images
A TURNAROUND
Following the rocky start, things began to turn around for good. When Bobbi was about to start first grade, Whitney, who at the time had made a habit of bringing Bobbi on her tours and even had her sing ensured that she was there for her on her first day of school.
At the time, young Bobbi Kristina was having jitters going to school like every other first grader, and her mother gave her the necessary courage she needed.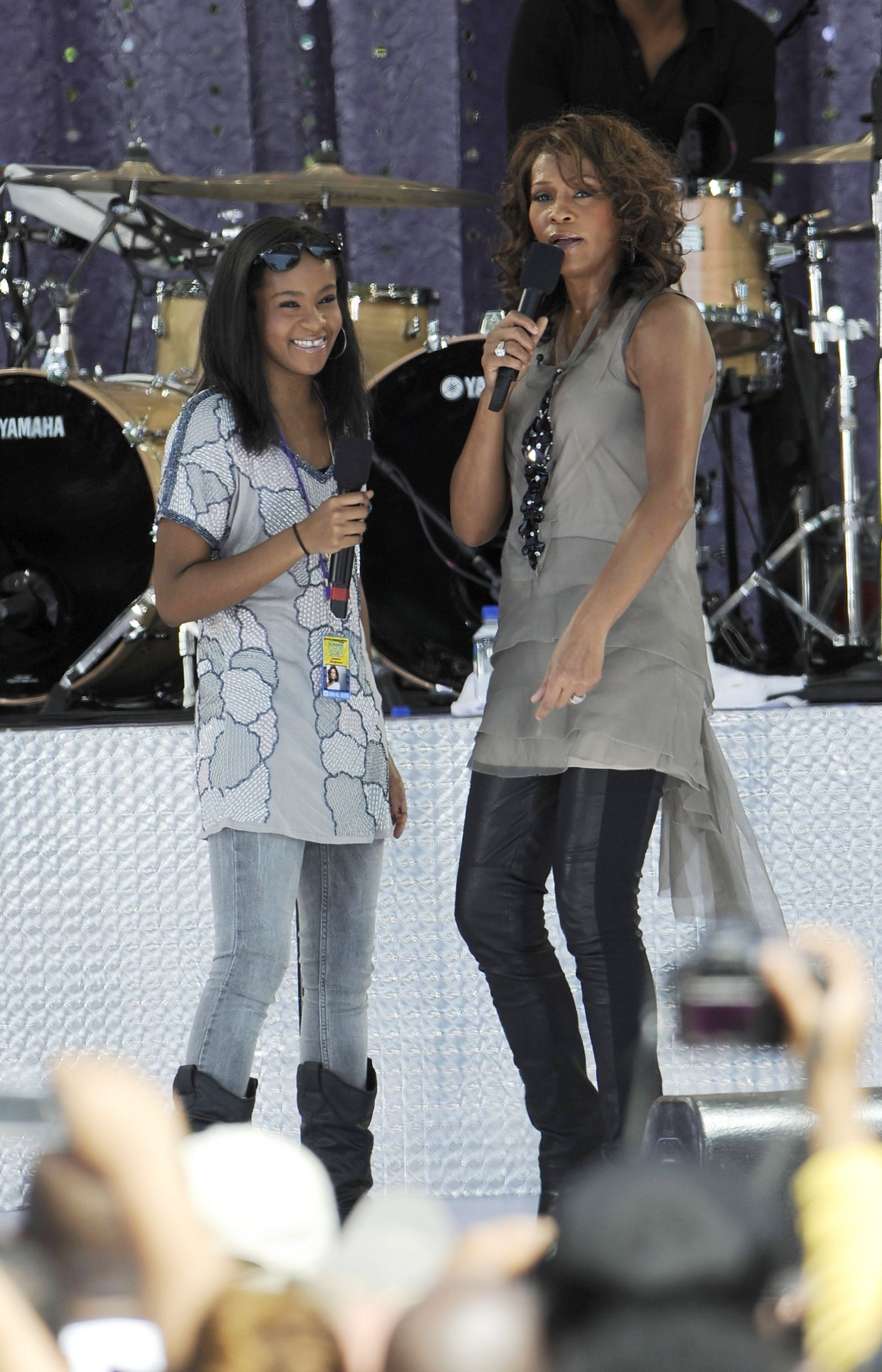 Bobbi Kristina Brown and Whitney Houston perform on ABC's "Good Morning America." | Source: Getty Images
Whitney even stated that if there was a need for her to come to class with Bobbi, then she was going to enroll as a first-grader herself just to keep her daughter company.
As time progressed and they got older, the mother and daughter became really close and even switched roles at some point.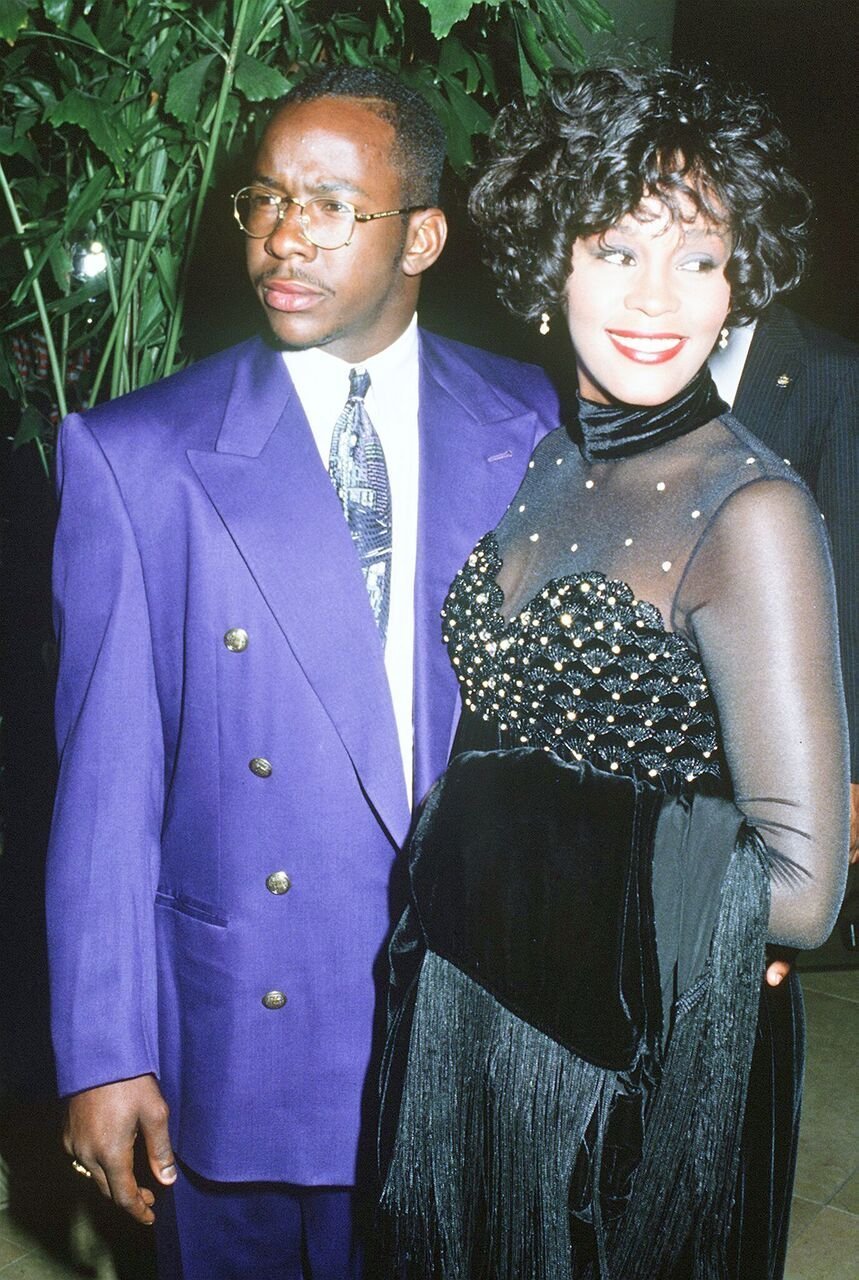 Whitney Houston (1963 - 2012) and her husband, singer Bobby Brown, circa 1992. | Source: Getty Images
WHITNEY'S FINAL MOMENTS
It was no news that Whitney was addicted to drugs. While some alleged that it was her brother who introduced her to it, some opined that it was her ex-husband Bobby Brown that kept her on a regular supply of the drugs.
Despite all these drug talks, one person who stood firmly by Whitney when she was at her lowest was her daughter. Some described the relationship as a dependent one because, more often than not, when Whitney had her episodes, Bobbi was the one always caring for her.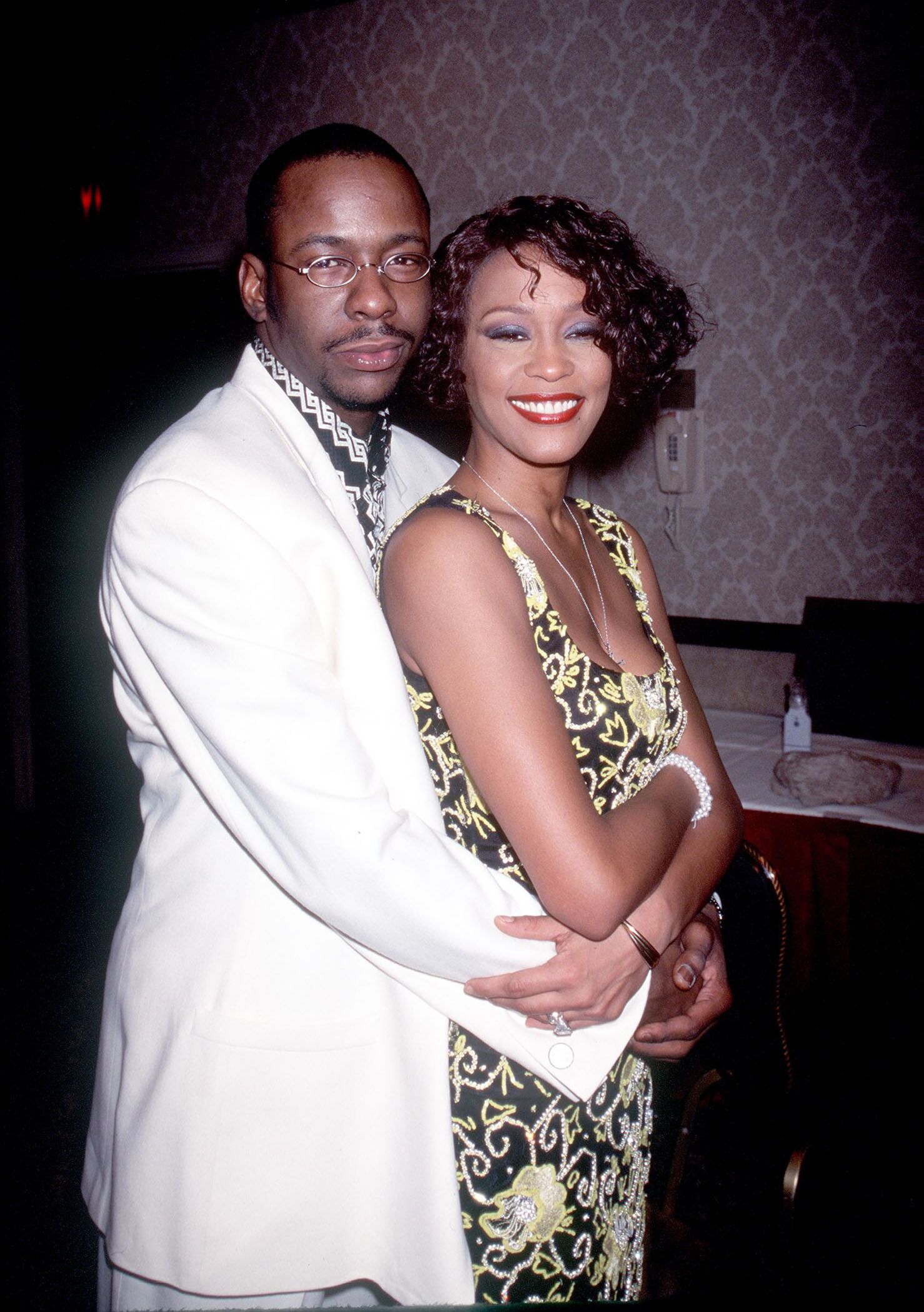 Whitney Houston with Bobby Brown at "Whitney Houston''s All-Star Holiday Gala" in New York. | Source: Getty Images
Following her nasty divorce from her husband Bobby Brown, the "Greatest of All" singer checked into rehab and seemed to be doing well for herself until a drug overdose on the eve of the 2012 Grammy Awards claimed her life. She was found dead in her bathtub.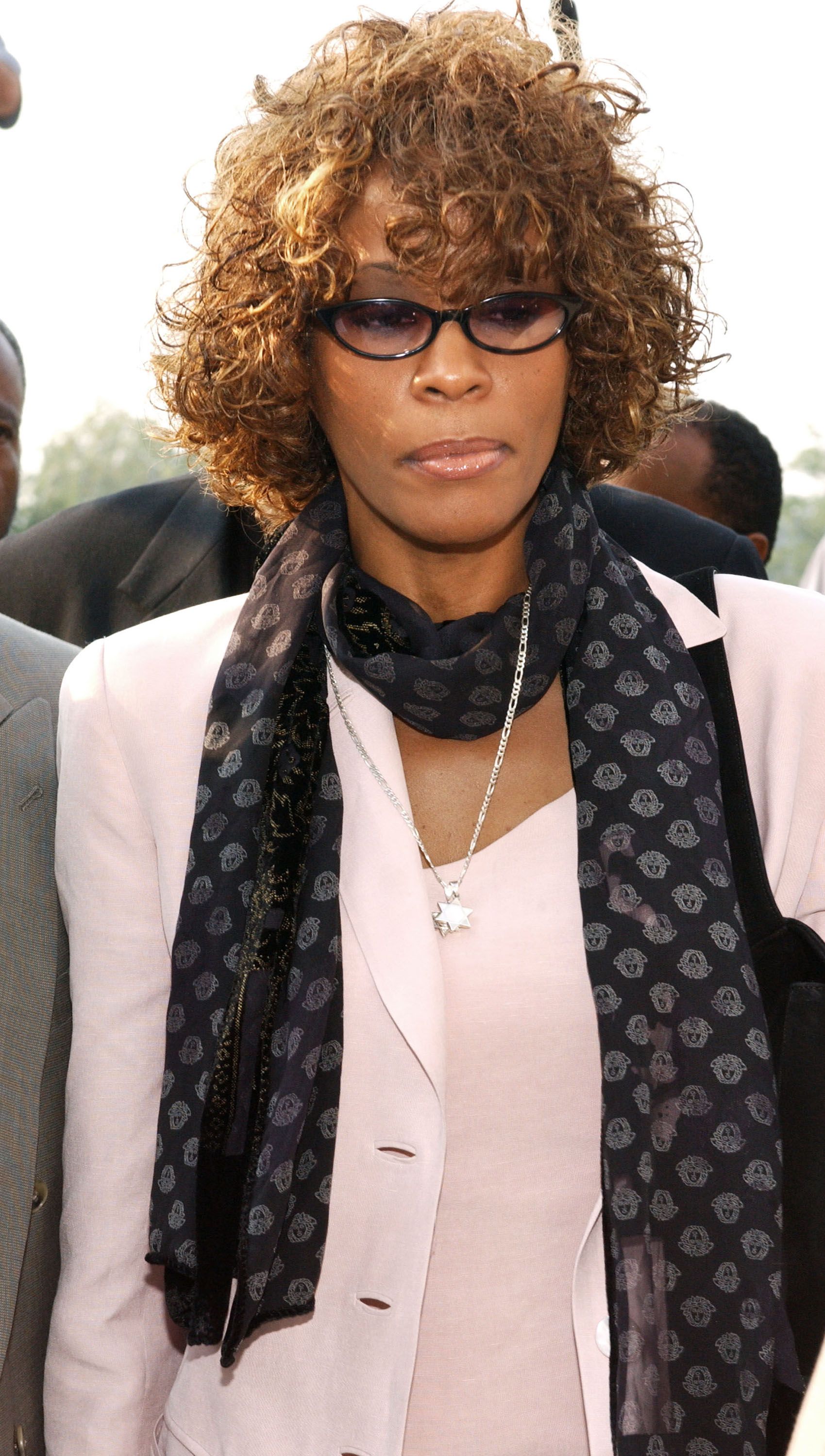 Whitney Houston leaves the DeKalb County Courthouse. | Source: Getty Images
NICK GORDON'S POV
One person who had a front-row seat in all of this was Bobbi's ex-boyfriend, Nick Gordon. Although Nick himself is now late, dying sadly from a drug overdose, he had wonderful things to say about Whitney and her daughter.
Nick moved in with Whitney and Bobbi when he was just 12 years old, and from that time, he had been close to the family. Speaking of Whitney's relationship with her daughter, Nick explained that it was a beautiful one that radiated into the love they had for him.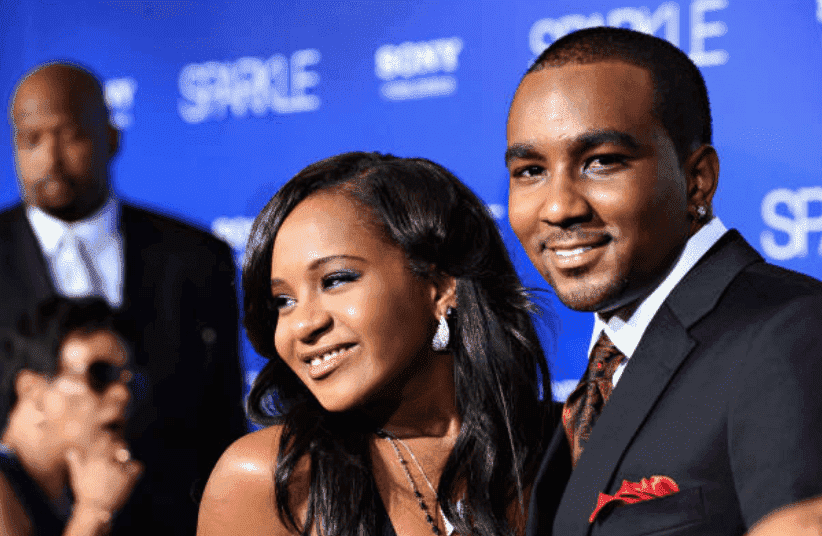 Bobbi Kristina Brown and Nick Gordon on the red carpet at the Hollywood premiere of "Sparkle" in August 2012. | Photo: Getty Images
Nick also disclosed that after Whitney's death, Bobbi became distraught and tried to commit suicide twice, although she was not successful.
Bobbi, who died in 2017 from a drug overdose just like her mother, up until her time of death, had a relationship with Nick, whom the family suspected was the one that made her do drugs.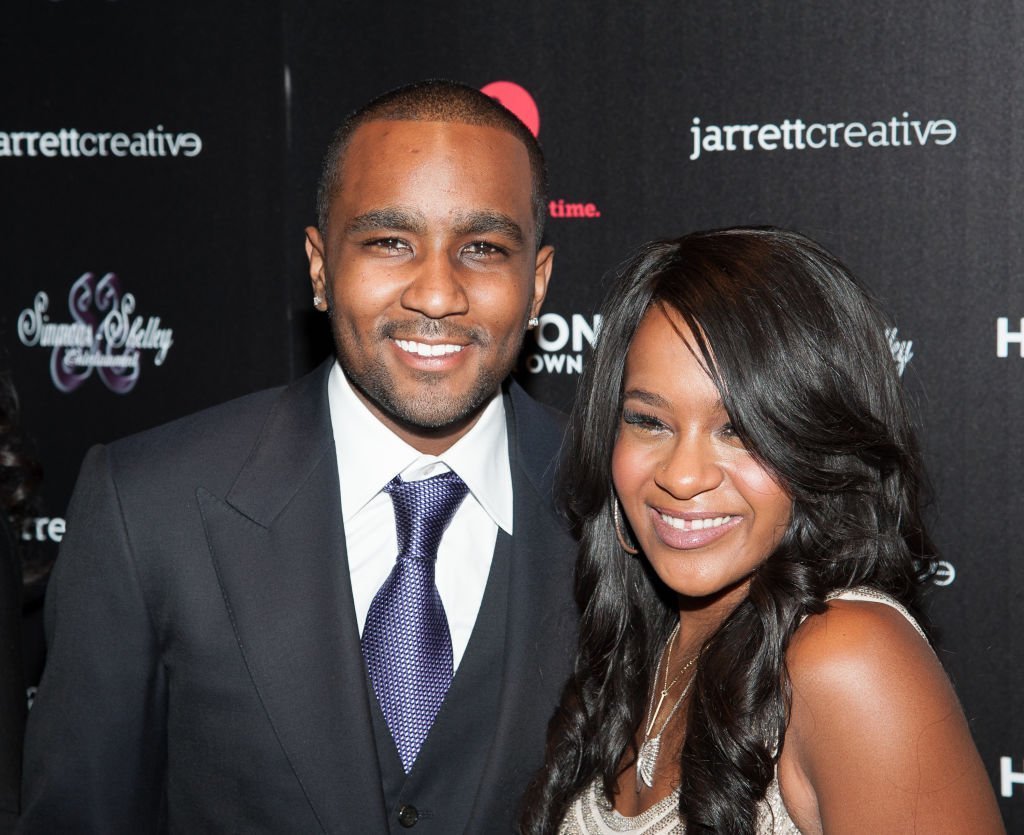 Bobbi Kristina Brown and Nick Gordon at the series premiere party of "The Houstons: On Our Own" in October 2012. | Photo: Getty Images
Sadly, Nick also passed away earlier this year from a drug overdose. But before his passing, all the charges that were brought up against him by Bobbi's family were dropped.
It is sad to note that Whitney, Bobbi, and Nick all died from a drug overdose, a death that has become rampant over the years. However, one thing is interesting to note, and that is the relationship that existed between Whitney and Bobbi was a beautiful one.
Please fill in your e-mail so we can share with you our top stories!