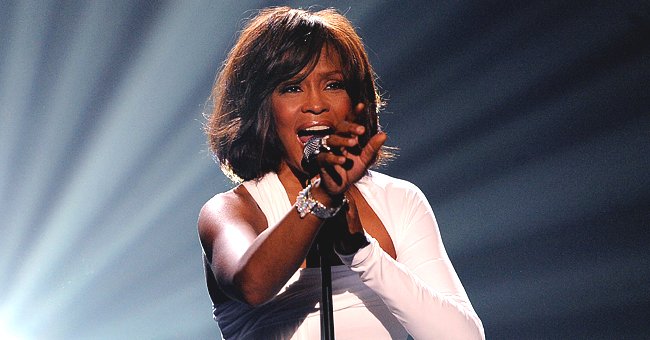 Getty Images
Whitney Houston's Life as a Singer & Her Rocky Relationships with Ex-Husband Bobby Brown and Daughter Bobbi Kristina
Many will remember Whitney Houston for her powerful voice and several hit songs, but the life of the singer is far from her perfect career.
Whitney Houston is one of the most talented singers in history who was gone too soon, yet her legacy lives on through her music and daughter, Bobbi Kristina.
While her career was a whirlwind of success, the artist's life was far from glorious and ended with her tragic death from a heart condition, accidental drowning, and substance use.
Whitney Houston is seen performing on stage during the 2004 World Music Awards. | Source: Getty Images
Documentarian Nick Broomfield, who looked into the iconic singer's life and secrets, came to the conclusion that Houston had a complicated experience. He said:
"In the end, I think the divide between who she was and what her public persona has become more and more difficult. And she just went down, down, down."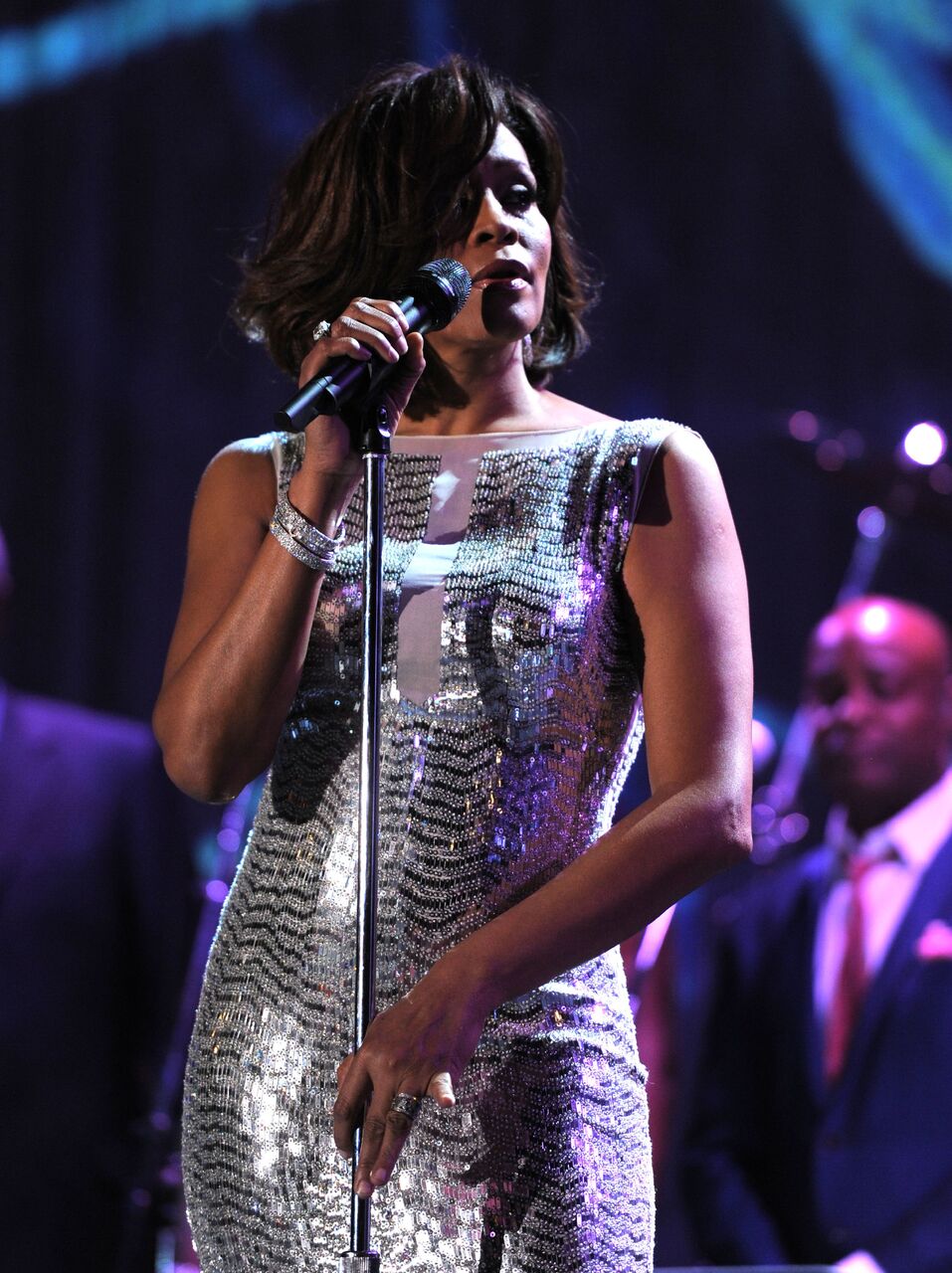 Whitney Houston performs onstage at the 2011 Pre-GRAMMY Gala and Salute To Industry Icons. | Source: Getty Images
A MATCH MADE IN HEAVEN
Houston's career was already established when she met her husband Bobby Brown at the Soul Train Music Awards in 1989.
Likewise, Brown's album "Don't Be Cruel," already had chart-topping hits, including "My Prerogative" and "Every Little Step," which won him the Best R&B/Urban Contemporary Award of the Year.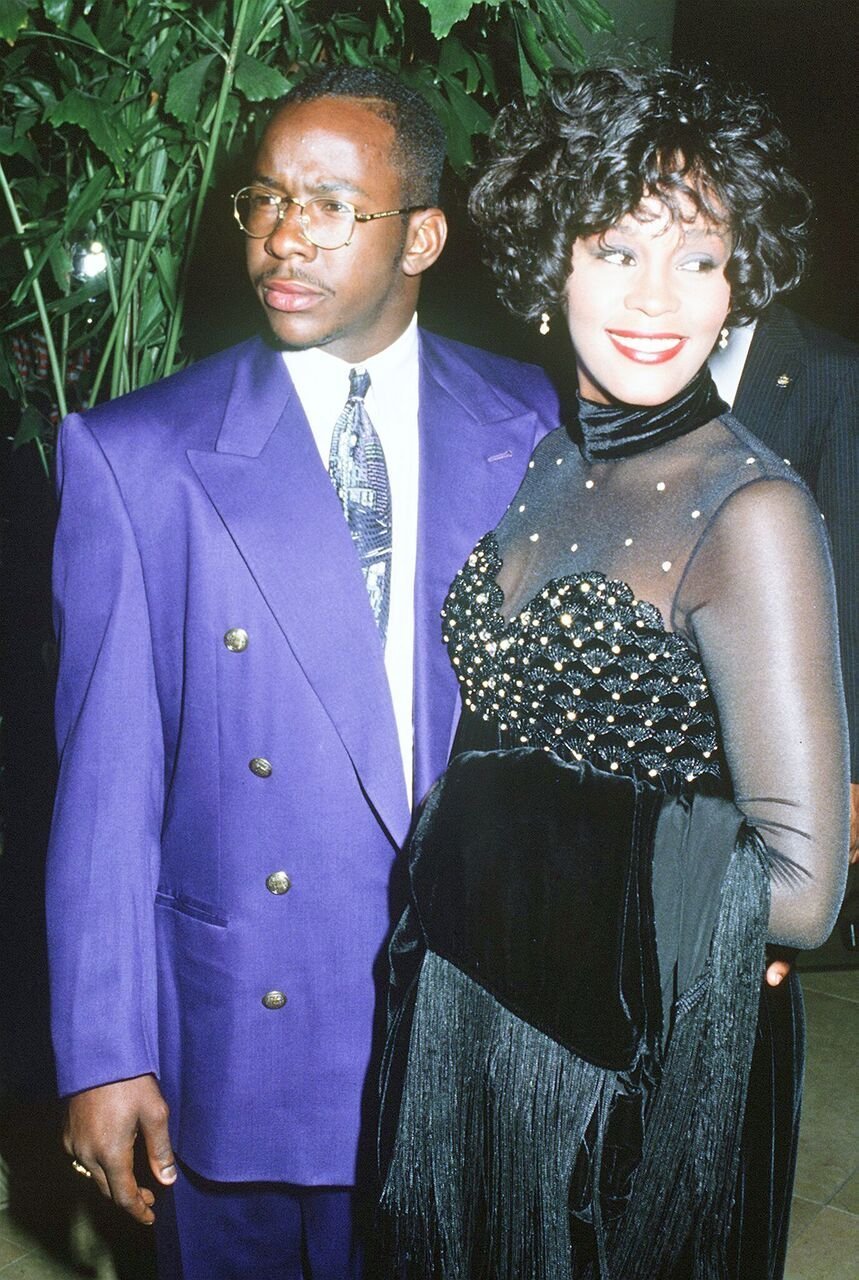 Whitney Houston (1963 - 2012) and her husband, singer Bobby Brown, circa 1992. | Source: Getty Images
The iconic songstress initially turned down Brown's first marriage proposal but eventually tied the know on July 18, 1992.
Together, they were unstoppable and the perfect power couple in the music industry. Not long after their wedding, Houston's film "The Bodyguard" reached much success with some of her hits featured.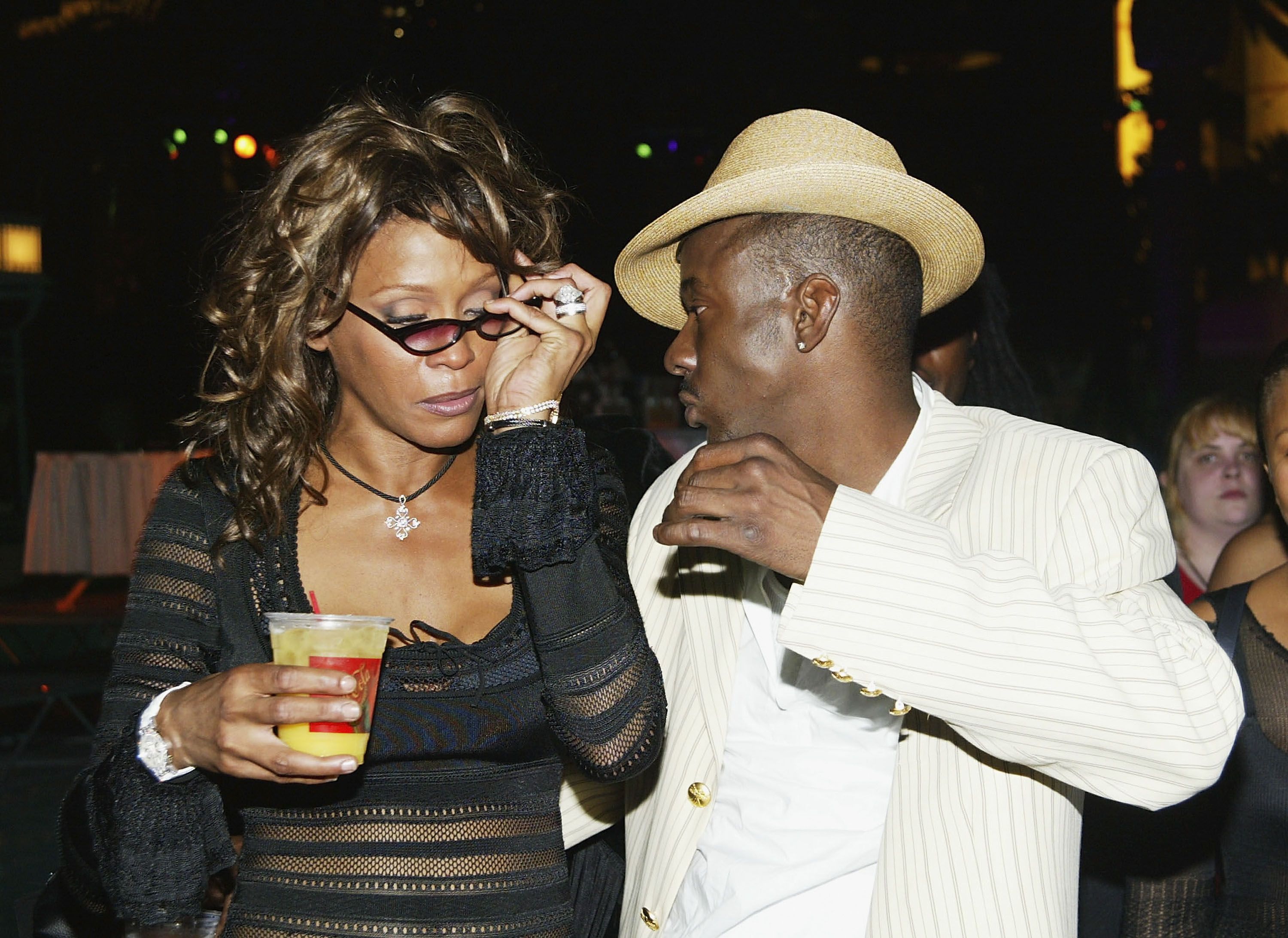 Whitney Houston and husband Bobby Brown attend the VH1 Divas Duets post concert party. | Source: Getty Images
Houston won three Grammys for the album in the film, including the songs "I Will Always Love You," "Run to You," "I Have Nothing," and "Queen of the Night."
The following year, the acclaimed singer and Brown welcomed their first and only child, Bobbi Kristina Brown.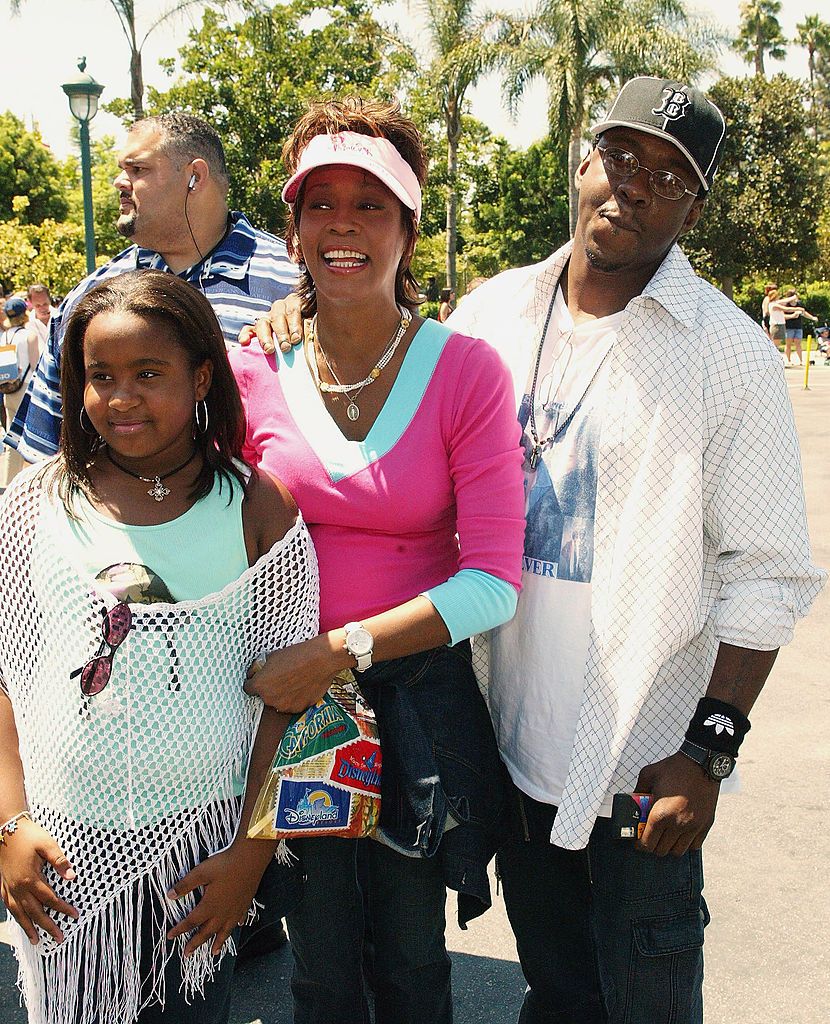 Bobby Brown and family attend the film premiere of "The Princess Diaries 2: Royal Engagement." | Source: Getty Images
PROBLEMS ARISE IN THEIR MARRIAGE
Despite their union bringing each success in their career, rumors about Houston's alleged affair with her longtime confidante Robyn Crawford began to spread.
Although the legendary singer denied the allegations, the scandal never died until her death and beyond.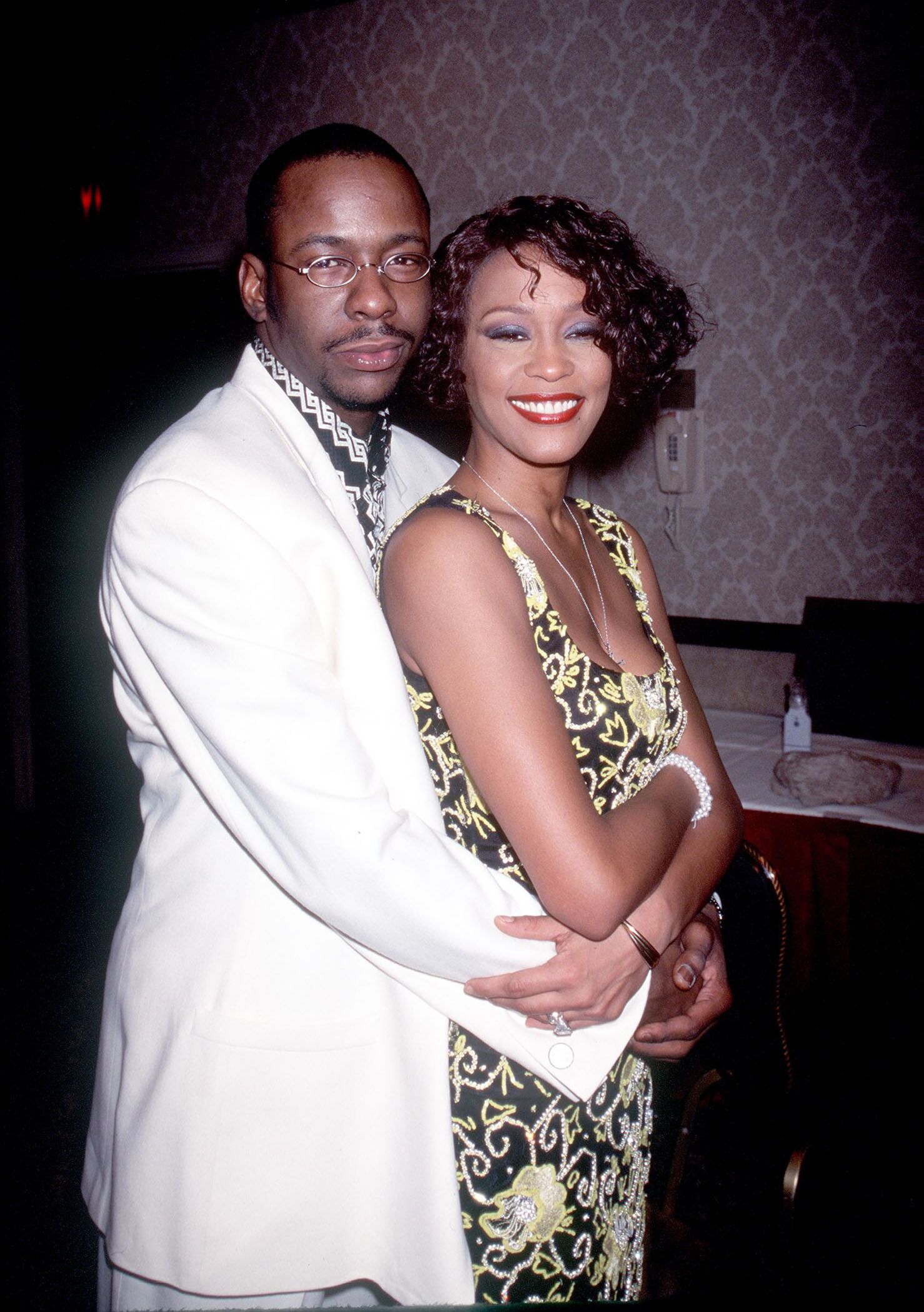 Whitney Houston with Bobby Brown at "Whitney Houston''s All-Star Holiday Gala" in New York. | Source: Getty Images
In his autobiography "Bobby Brown: The Truth, The Whole Truth, and Nothing But...," Brown revealed that his marriage was "doomed from the very beginning." He said:
"I think we got married for all the wrong reasons. Now I realize Whitney had a different agenda than I did. I believe her agenda was to clean up her image, while mine was to be loved and have children."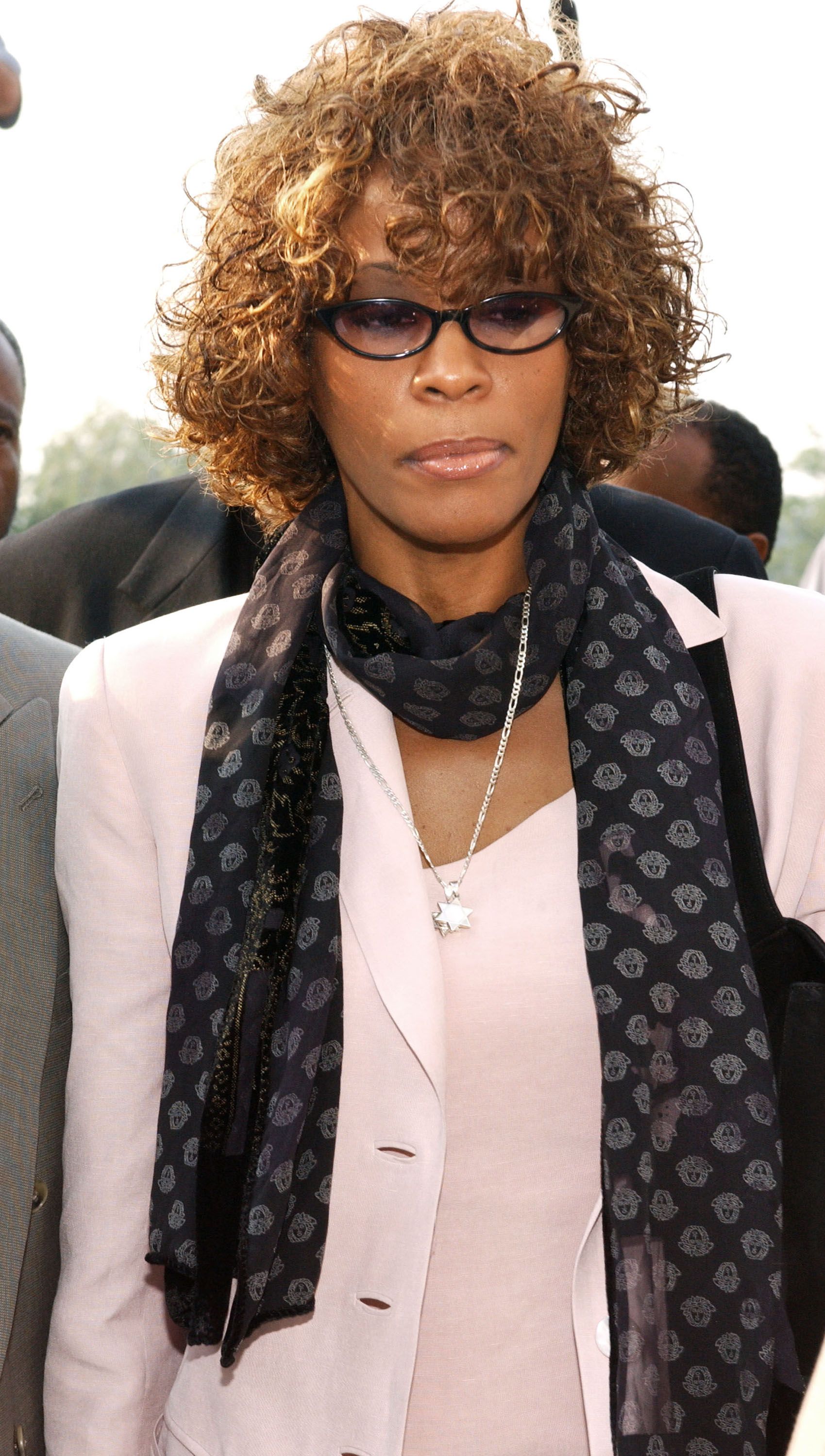 Whitney Houston leaves the DeKalb County Courthouse. | Source: Getty Images
FIGHTING A PERSONAL BATTLE
Houston not only dealt with media pouncing on her personal life but also struggled with personal issues, including substance abuse.
Her personal battles affected her career and made her unreliable with shows. Houston canceled five shows in her 1999 tour, with one sold-out concert.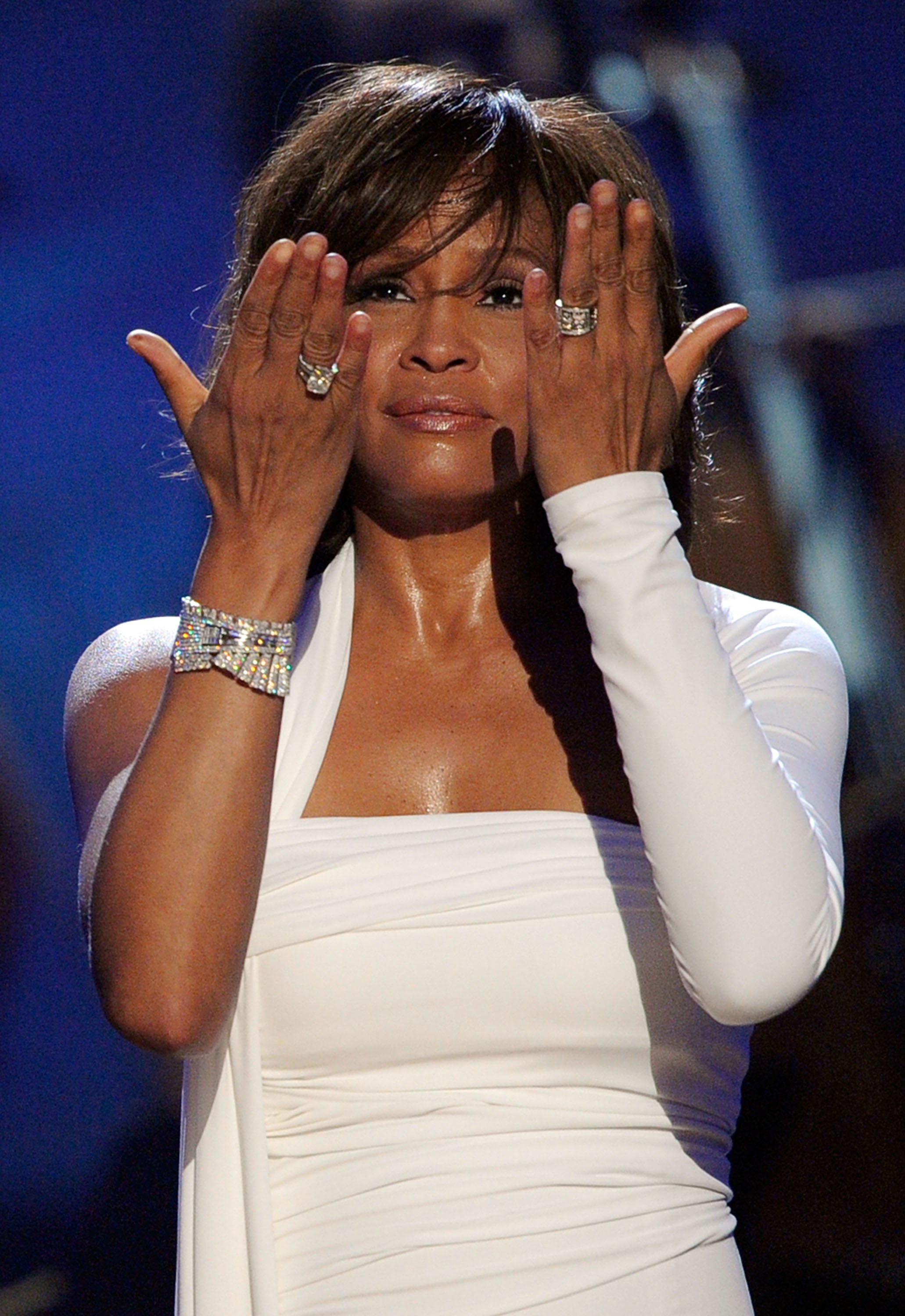 Whitney Houston accepts the Winner of International - Favorite Artist Award. | Source: Getty Images
The singer started arriving late for rehearsals and photoshoots. In 2002, Houston admitted to using different kinds of illegal drugs.
The couple both got in trouble with substance abuse during the course of their marriage. Brown was arrested while Houston went to rehab twice.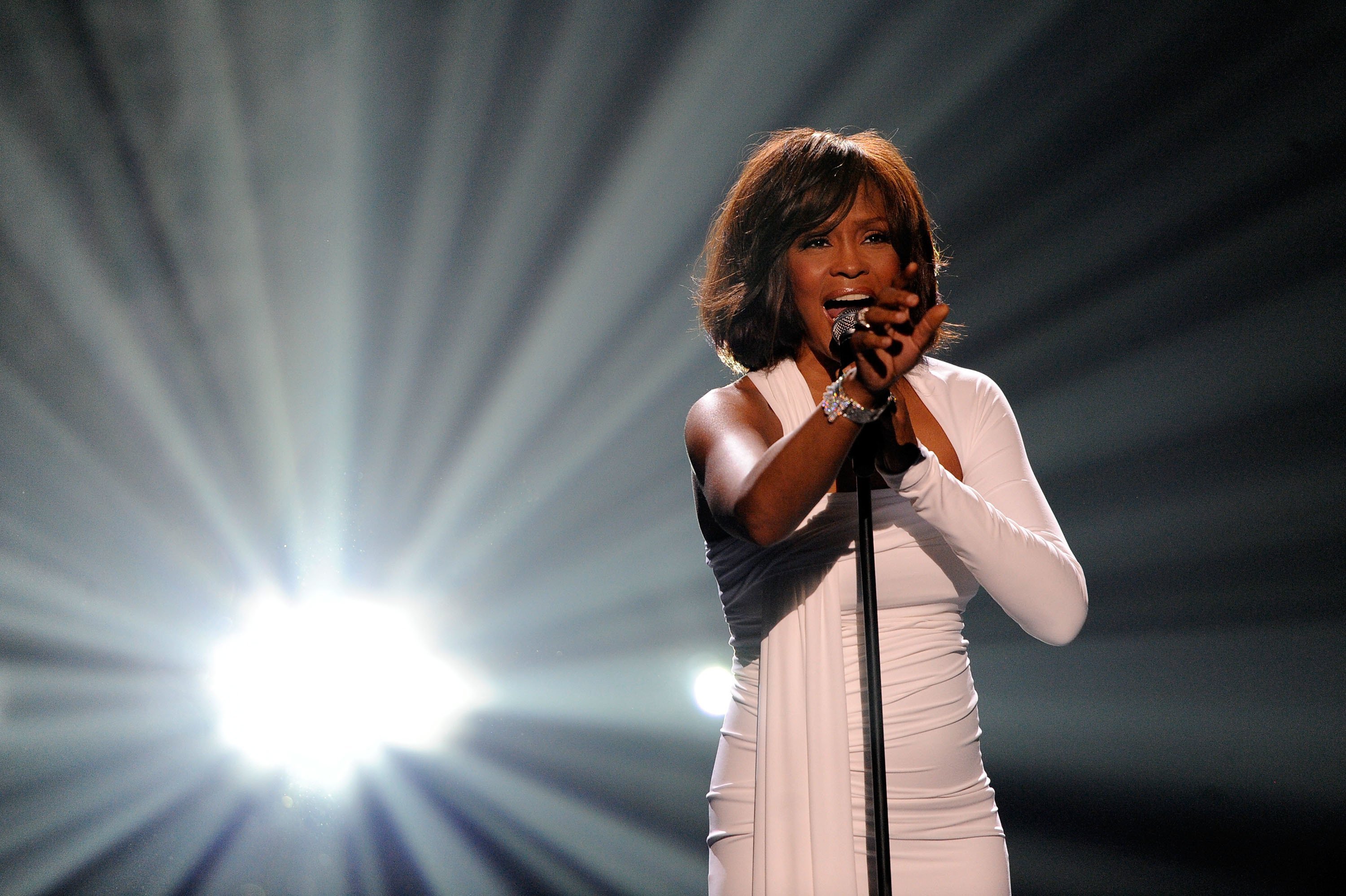 Whitney Houston accepts the Winner of International - Favorite Artist Award. | Source: Getty Images
THE LAST YEARS OF HOUSTON
A decade after their first separation, Houston and Brown finally divorced with the singer getting custody of their daughter.
Houston herself knew her relationship was bound to end, citing her husband's womanizing as part of the problem.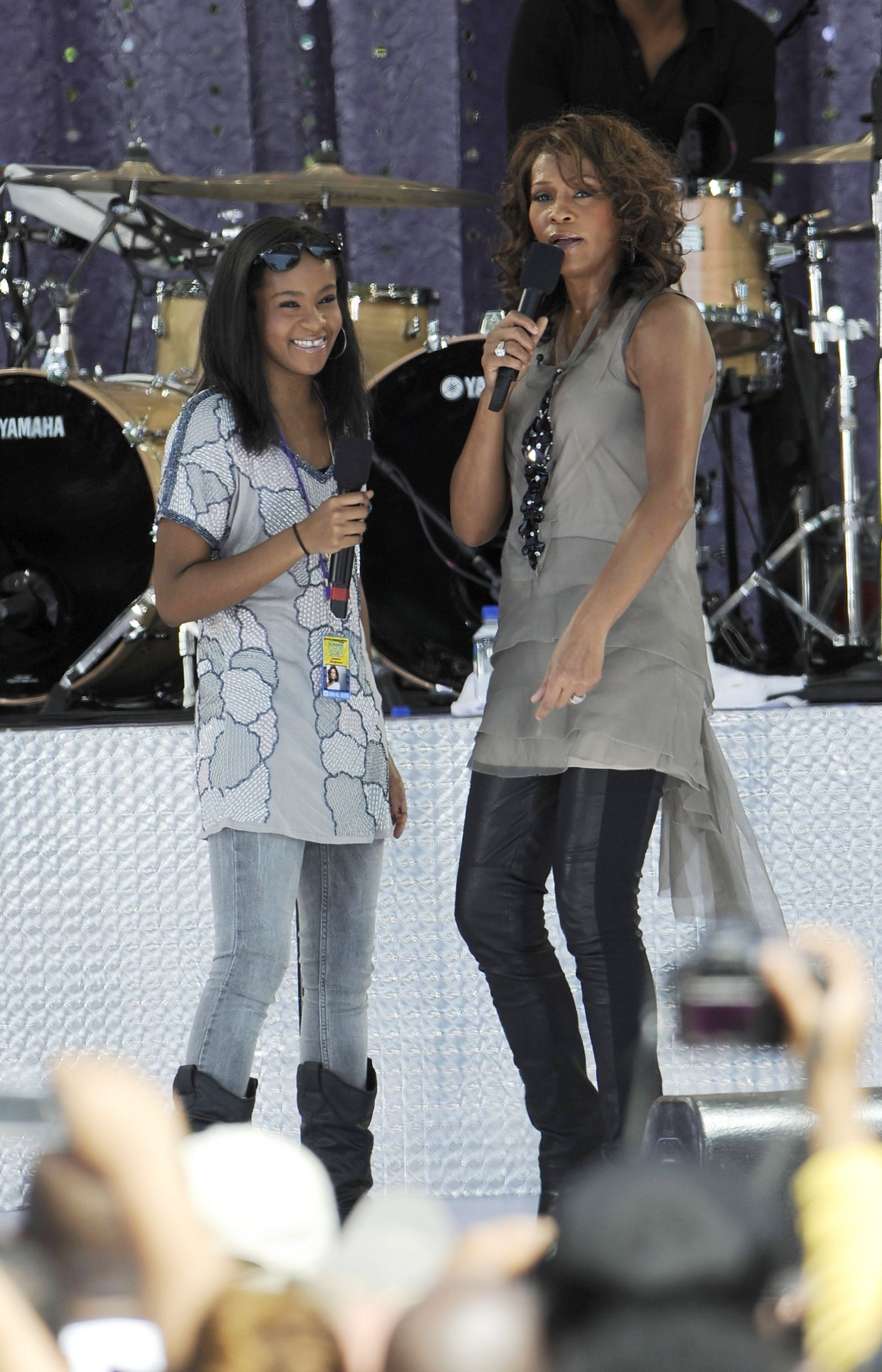 Bobbi Kristina Brown and Whitney Houston perform on ABC's "Good Morning America." | Source: Getty Images
Houston died five years later on February 11, 2012, at the Beverly Hilton Hotel. The singer, then 48-years-old, was found in a bathtub.
Please fill in your e-mail so we can share with you our top stories!