Kim Kardashian from KUWTK Is Late in Celebrating International Women's Day & Shares Photo of Women She Looks up To
Even though its a day late, Kim Kardashian made sure to pay tribute to the women who she looks up to and wished them a happy International Women's Day.
The 39-year-old beauty mogul and reality star turned her attention to prison reform, and the women who had their lengthy sentences commuted when she celebrated International Women's Day, even if it came a day late.
I know I'm a day late but Happy International Women's Day to all of the strong women out there! pic.twitter.com/Fyae3FYKPX

— Kim Kardashian West (@KimKardashian) March 10, 2020
Alongside a slideshow of images featuring Kim elegantly dressed in a white Dior pants suit and the women who inspire her, the mom of four wrote:
"I know I'm a day late but Happy International Women's Day to all of the strong women out there! Swipe to see me with the women I look up to."
For @KimKardashian West, it's time to make a change. Join her in the fight to end America's mass incarceration problem when #KKWTheJusticeProject premieres Sunday, April 5 at 7/6c on @Oxygen. pic.twitter.com/W6PszjMXrK

— Oxygen (@oxygen) March 9, 2020
The last picture shows Kim posing with the six women, which includes Erin Haney, Alice Johnson, Jessica Jackson, Judith Negron, Tynice Nichole Hall, and Crystal Munoz, who all recently had their sentences commuted.
Teasing about "amazing" ideas they came up with as a group, the "Keeping Up With The Kardashian" star added:
"We went in there powerful together and had some amazing ideas for the future. I pray they come to fruition and that I can share it with you all soon!"
Kim is currently studying to become a lawyer with the focus on prison reform, and she returned to the White House last week to spend the day with three other recently freed female inmates.
Alice Marie Johnson, whose life sentence Kim successfully petitioned President Donald Trump to commute two years ago, helped Kim pick the three women; Crystal Munoz, Judith Negron, and Tynice Hall, and the 39-year-old shared the news with her fans:
President Trump commuted the sentences of three really deserving women. I didn't hear much about it in the news so I wanted to share with you their stores! I have the pleasure of spending the day with these women today along with @AliceMarieFree who helped to pick these women

— Kim Kardashian West (@KimKardashian) March 4, 2020
Having made a name for herself as an advocate for prison reform and criminal justice, Kim also made a documentary for Oxygen to share what she had learned about the system and how it operates, last year.
The documentary called "Kim Kardashian West: The Justice Project" is set to air later this year, and feature the aspiring lawyer visiting Washington, D.C.'s correctional treatment facility, where she learned more about the Georgetown Prison Scholars program.
During an interview with Vogue, Kim said that her decision to become a lawyer partially came from the positive result of helping free Alice Marie Johnson, but also because she knew she was out of her depth.
Aspiring to pass the bar in 2022, Kim wants to help fix a system she feels can be "so different," and argues that if she knew more, she could accomplish more.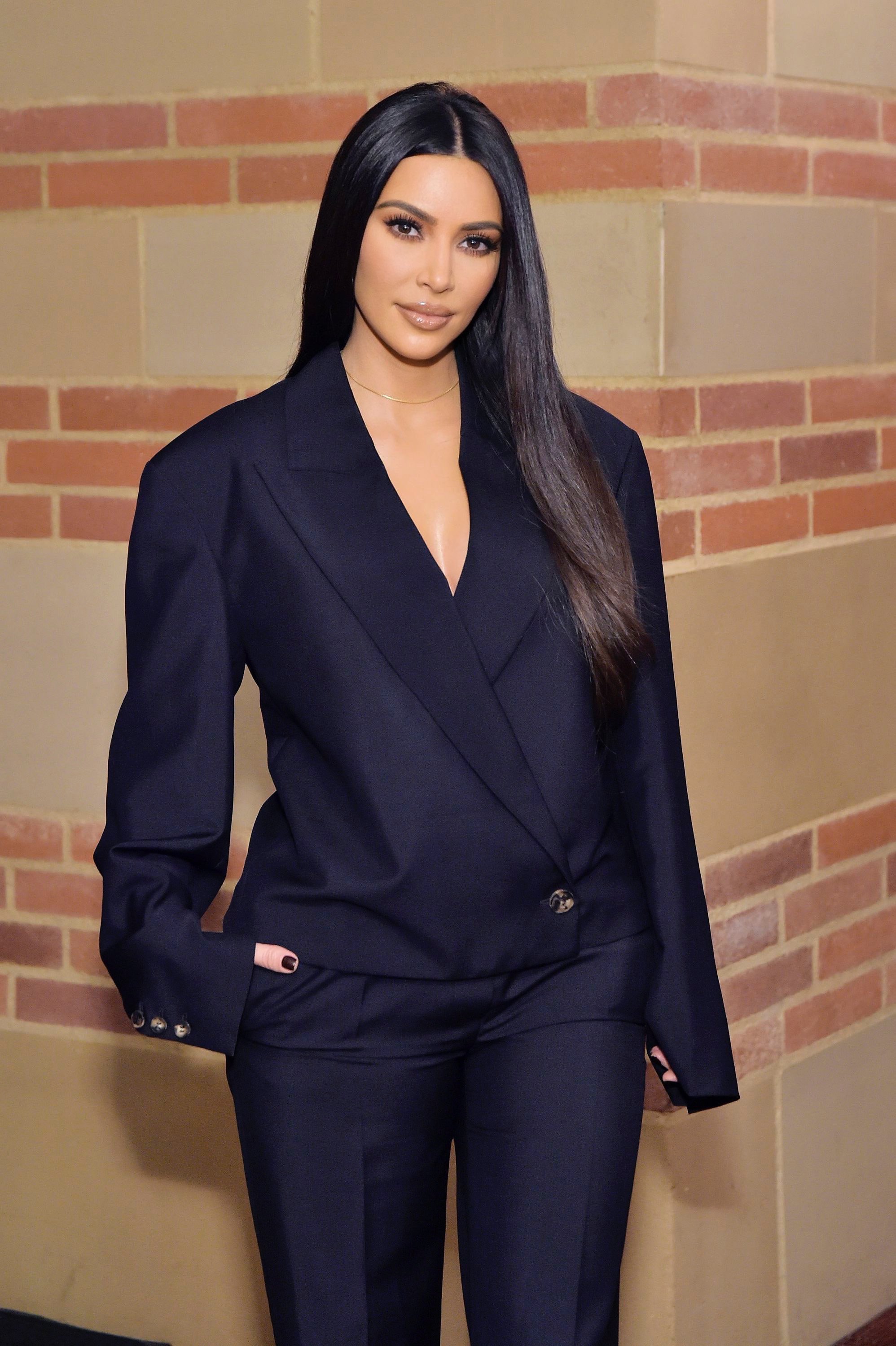 When Kim paid a visit to the White House last week, she also met with Ivanka Trump, who put on a leggy display as she spent time with the beauty mogul and the recently freed women to exchange ideas.
Ivanka, who serves as a special advisor to her father, President Donald Trump, recently returned from a trip to India along with senior members of the administration.
Although it was an official visit, Ivanka made time to take in the sights of the Taj Mahal.  She shared beautiful pictures of the iconic building, including one that shared a striking similarity to the photo taken of Princess Diana as she posed on a bench in 1992.