Masika Kalysha of GUHHATL Fame Posts Previously Unseen Photo with Mom and Newborn Daughter in the Hospital
Masika Kalysha, of "Love & Hip Hop: Hollywood" fame recently shared a never-before-seen photograph that showed her on the hospital bed, nursing her newborn daughter, while her mother fed her. 
International Women's Day is a day set aside to celebrate women all over the globe. It was with this theme that actress Masika Kalysha posted a picture depicting three generations of women. 
The actress shared a picture of herself on the hospital bed, following the birth of her now 3-year-old daughter. In the picture, Baby Khari is being breastfed by Masika, while the actress's mom, Makeba Tucker, also spoon feeds her.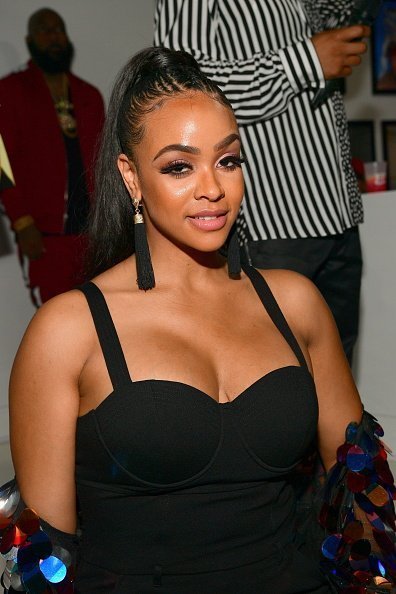 The endearing picture spoke for itself, as it showed a baby, her mother, and her grandmother, with the narrative being the sacrifices women make for one another and the world. 
In her caption, Masika gave a deeper meaning to the simple but impactful photograph and wrote:
"As we come to a close on #Internationalwomensday, I've never seen a photo that embarks on the definition of the meaning of this day so much. The cycle of life, from woman to woman."
The mother of one narrated that the sophisticated simplicity of the photo is the fact that her mother feeds her, while she also feeds her baby. 
The reality television star also added that a woman doesn't have to explain the sacrifices she makes, nor the tears she sheds, nor her sleepless nights, because she is never alone in going through all of those. 
One fan said that the actress's feet were not cute because of the bone sticking out on the side
In conclusion, Masika noted that there is nothing a woman cannot accomplish, and that whether a woman was alone, or with an accomplice, she remained phenomenal, unstoppable, and undeniably woman. 
Masika's inspiration post and tribute to womanhood was well appreciated by many of her followers, who chimed in with comments of approval. One fan loved the post so much that she said:
"This should be made into a painting."
Masika was in the news lately when a picture she posted on Instagram, trying to call attention to her pretty thick hair, took a sour turn after a fan decided to focus on the actress's skin. 
The fan, a podcaster named Ben Baller, joked about Masika's skin bleaching, saying that he was about to bleach his skin too, as he hated being a dark skin Korean. 
Masika's fans swiftly came to her defense, calling the podcaster out for being ignorant. Still, Masika quickly commented on calming the brewing tensions, telling Ben that her fans thought he was serious.
The actress's attempt to calm things down didn't help as more people commented, with Masika and one fan, in particular, having a go at each other after the latter also berated her for bleaching. 
This isn't the first time that a post made by Masika would suffer derailment. A similar occurrence happened in September 2019, when she shared a photo collage featuring her and her 3-year-old daughter, Khari, in matching clothes.
One fan, who zoomed in on the pictures, said that the actress's feet were not cute because of the bone sticking out on the side. Some other people also chimed in, mocking Masika's feet. 
The TV personality noticed the negative comments and fired back at some of her critics. Masika never lets go of negative critics in her comment section, a trait that has seen her being called the "clapback queen."