Serena Williams' Daughter Olympia Steals Show during Mom's Morning Skincare Routine Video
Tennis superstar Serena Williams shared a cute video, featuring her daughter Olympia, as she went through her morning beauty routine.
The proud mother took to her Instagram page to post a video of herself and two-year-old daughter Olympia, as she showed her fans her morning skincare ritual.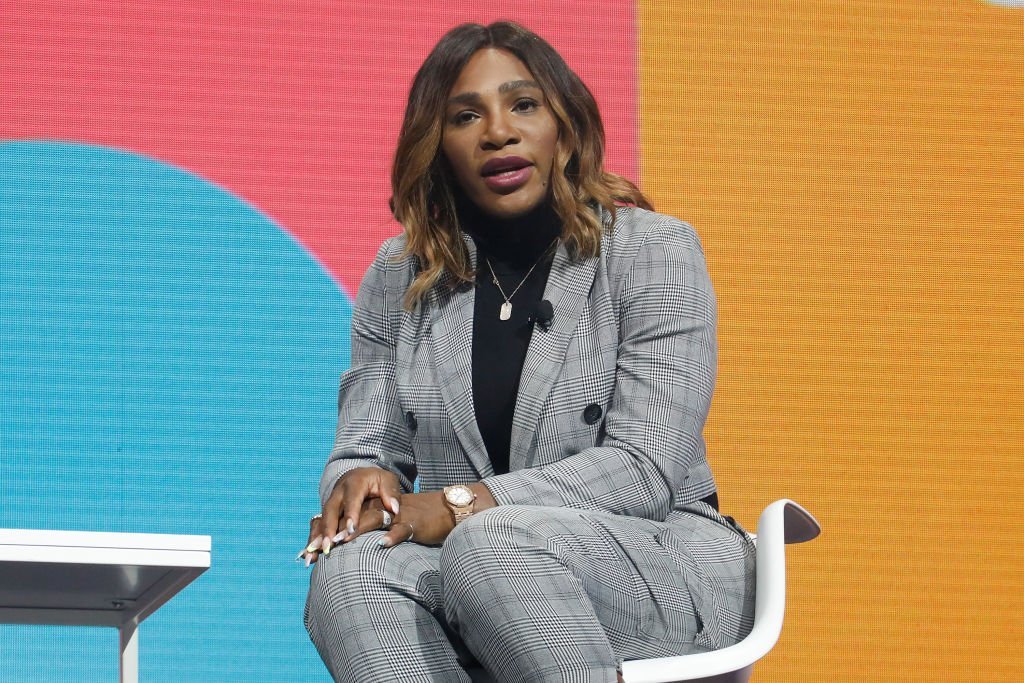 To the amazement of everyone who watched the short video, little Olympia upstaged her mom and made it her show!
At the beginning of the clip, the excited toddler is spotted dancing and speaking to the camera as Serena hilariously asks,
"Are you okay?"
Williams goes on, explaining her morning routine in the video as her daughter continues to meddle around. Later at the end of the video, Olympia picks up a beauty product and sprays the content into the air and her mom sighs in disbelief.
Serena shared the video with the caption, "@OlympiaOhanian is still too young for eye masks, but she sure can work that beauty blender!"
Alexis Olympia isn't only a fan of beautiful dresses. She also knows her way around a nail polish.
Tennis Grand slam champion Serena Williams wowed her fans last month when she shared an in-depth look into her evening beauty routine, which featured products worth over $1,500.
The athlete who has won 39 grand slam titles, shared the video of her evening beauty routine wearing a pink, animal print pyjamas and with a glass of prosecco in hand.
The iconic tennis player, who is also a fashion entrepreneur, seems to have passed some of her passion for fashion to her baby girl.
Before debuting her Spring/Summer collection 2020 for "S" last year, the little fashionista was on hand to help her mom, Serena with promotional effort.
Commenting on her daughter, during an interview with E! News, at the New York Fashion Week, the celebrity mom had this to say:
"She loves fashion, she loves wearing dresses, and that's what she wants to do."
Alexis Olympia isn't only a fan of beautiful dresses. She also knows her way around a nail polish, as fans got to know in a recent video shared by her Dad, Alexis Ohanian.
The Reddit and Initialized Capital co-founder posted a video where he was having his nails painted by his very focused daughter.
In the video, Olympia appears in a tee and green apron. With her hands smeared in paint, she first applies a purple coat over his left hand, and then a few seconds later, she applies an orange layer over one of his purple-painted nails.
The patient father makes a perfect client for his daughter as he sits through the whole process and enjoys it.
Despite being a tech entrepreneur, Ohanian continues to be actively involved in raising his daughter and seems to be enjoying every moment.