Serena Williams' Daughter Olympia Jumps on Dad Alexis Ohanian in Yellow Tutu & Tries to Wake Him up in Adorable Video
Tennis great, Serena Williams, posted a video on her Instagram page, which showed her cute daughter, Olympia, clad in a yellow dress, trying to wake up her father.
Serena shared a sweet video with her followers on Instagram, showing just how far her daughter, Olympia Ohanian, would go to get her father, Alexis, to wake up. 
The video showed Olympia jumping on the bed of her sleeping father, screaming continuously that he should wake up from sleep. Her persistence finally got Alexis to open his eyes.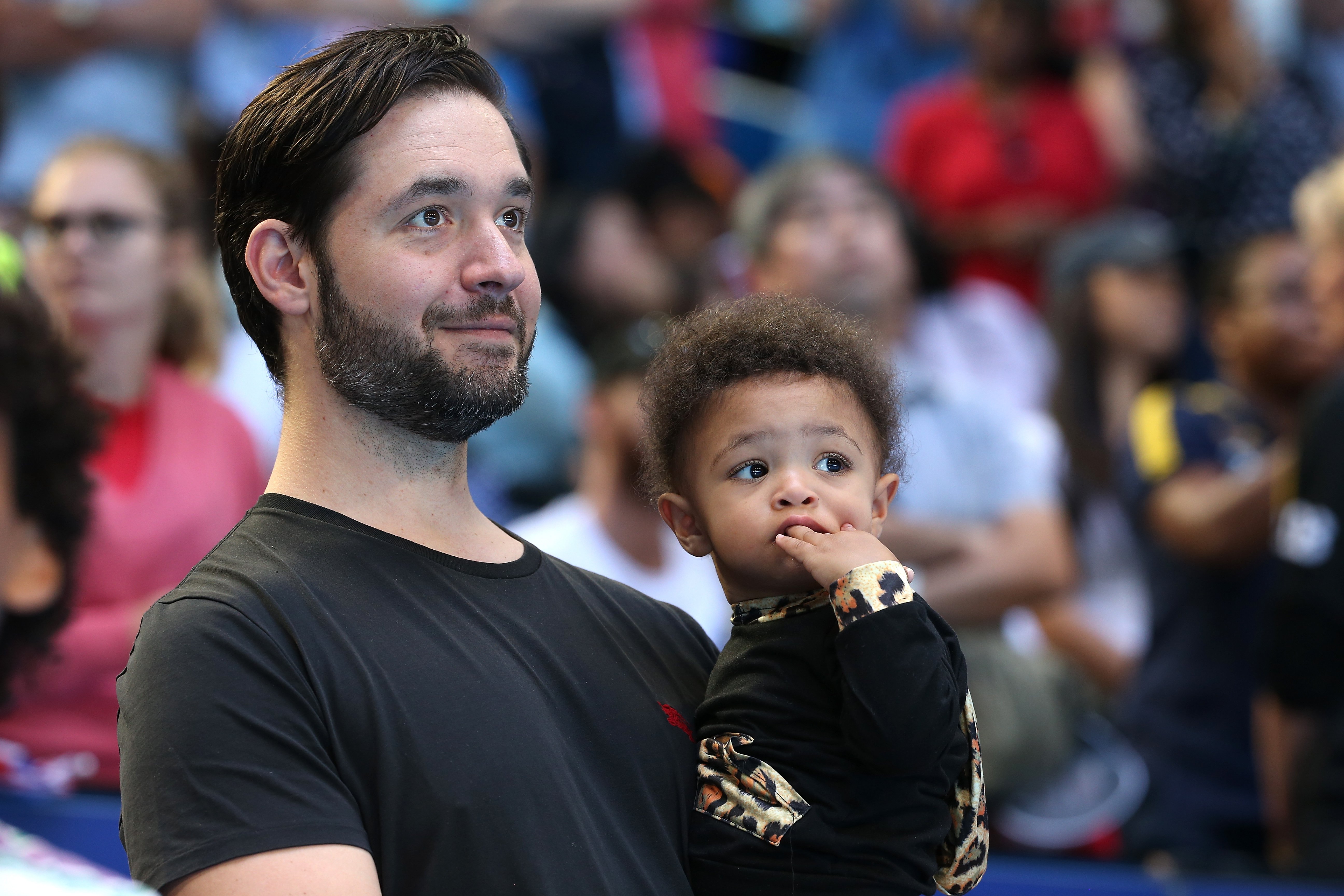 Sighting his daughter, he turned his face to her, asking her, "What's up, baby?" before greeting her, to which she also replied before scampering towards him, at which point the video stopped. 
Also shown in the video was Serena's pet dog, Christopher Chip Rafael Nadal, who was seen at one point behind Alexis, and another point, right in front of the camera. In the caption, Serena asked:
"What sticks out most? @olympiaohanian wake up? @christopherchip being everywhere or…… @alexisohanian Hot Wheels nightie?"
Many of Serena's friends and followers commented on the video, which has over a million views, including La La Anthony, Kelly Rowland, and Naomi Campbell. 
La La said she loved Olympia, while Kelly Rowland said that the little girl was really delicious and that Alexis Ohanian's hot wheels nightie had made her holler, while Naomi Campbell commented with three starred-red heart emojis.
Serena Williams looks to have found a match when it comes to fashion, and that rival is no other person than her daughter.
Serena Williams continues to excel in her tennis career as a wife and a mother. Her success in all facets of her life may make many believe that it is an easy thing to do, but that's far from the case. 
The proud mom and her cute daughter are in a partnership with Pampers to share the launch of the diaper brand's new song, "Pampers Wild Child Wiggle," and she spoke to E! News about Olympia's many milestones, saying:
"She is learning to put her own shoes on, which is such a big milestone for me because before I had to do it, and now I can tell her to do it herself."
The tennis champion further said that Olympia was beginning to talk, and was learning new words and phrases. She also said that her daughter was understanding phonetics and that Olympia's first word was "momma." 
Serena also spoke about how she and her partner remained connected despite their busy schedules, and she said that it was due to them having excellent communication and understanding. 
Meanwhile, Serena Williams looks to have found a match when it comes to fashion, and that rival is no other person than her daughter. The tennis player revealed to E! News that Olympia was a fashionista-in-the-making. 
The 38-year-old said her daughter loved to wear dresses and would get sad when she is forced to remove her clothes. Well, that is not a surprise, as Serena herself, is a style icon.