Serena Williams' Husband Alexis Ohanian Posts Adorable Video of Their 2-Year-Old Daughter Olympia Painting His Nails
Serena Williams' hubby, Alexis Ohanian, got his nails painted by their 2-year-old daughter, as seen in the recent Instagram video.
Serena Williams' husband, Alexis Ohanian, and his daughter, Alexis Olympia Jr., may be the most adorable father-daughter duo to grace the internet.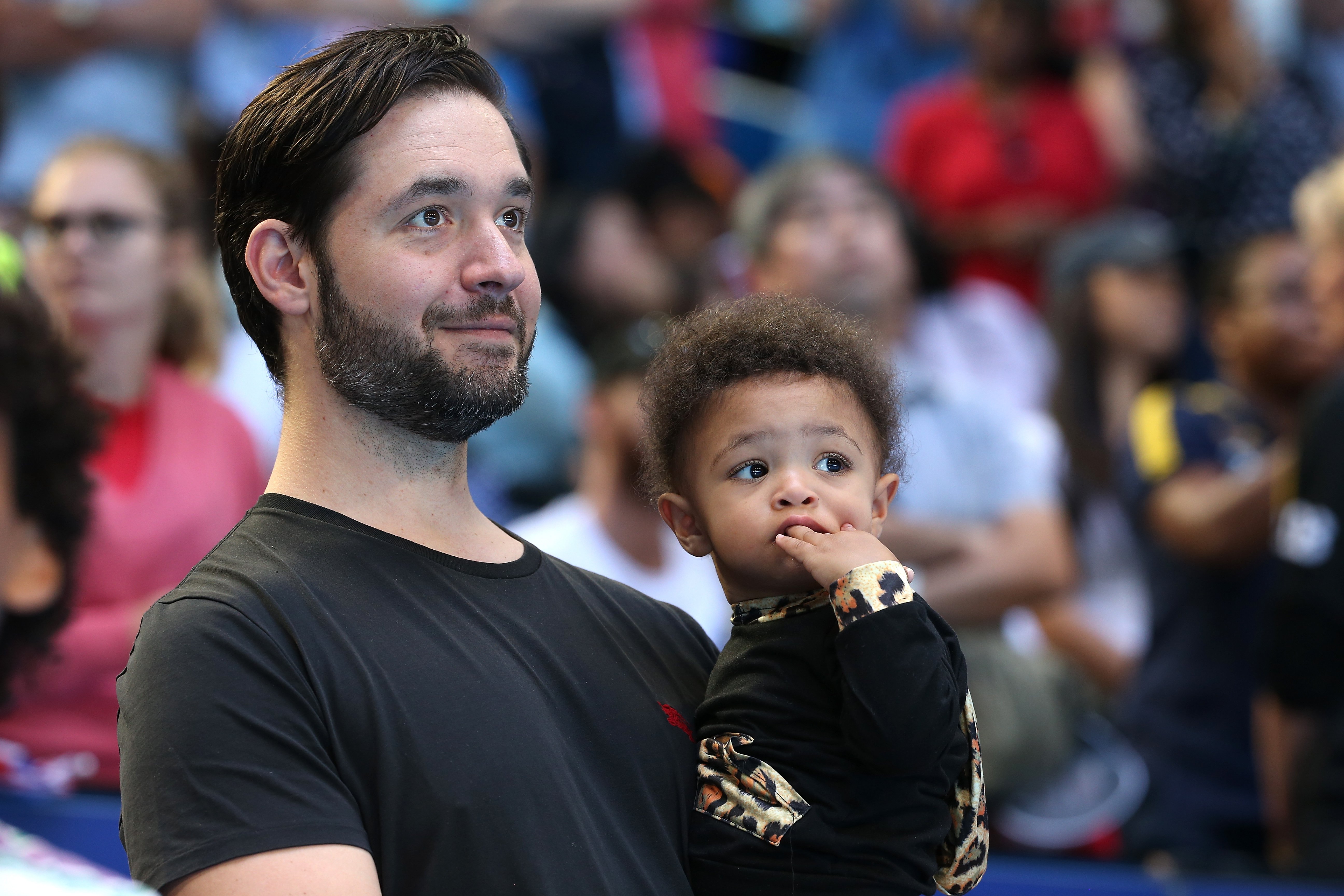 The internet entrepreneur recently took to Instagram to post a video of his daughter in a green apron and doing some painting. The artsy 2-year-old had smeared different colors of paint all over her hands and work-station. 
Olympia then took her dad's hands and began painting his nails. While she got creative with her paint brush, Ohanian asked his daughter,
"You giving me nail polish? Is Papa wearing nail polish?"
In the caption, the co-founder of Reddit and Initialized Capital said, "Looks like @initialized needs to invest in the future of nail painting"
The 36-year-old is quite eager about his role as a father. Sometime last year, he decided to get "better at doing [his] daughter's hair" by applying to be a member of several "Natural Hair" groups on Facebook. 
Williams explained that the 2-year-old learned to say "Laura" from hearing her call their dog all the time. 
Alexis joked that his only wish is that they don't reject his application when they finally come across his profile picture. As regards Olympia's creative proclivity, fans can take a guess and say she gets it from her mum, Serena. 
Williams recently spoke of her daughter's love for fashion. She said that her daughter would get upset if she was made to get "out of a princess dress." 
Olympia got her nick for fashion from her mum, as seen in Williams' recently launched clothing collection. In comparison to her previous line, the 6-times US open championship said that her styles and trends are "always evolving." 
Also, the 38-year-old tennis player and her daughter are already collaborating on projects. In conjunction with Pampers, the mother-daughter pair recently launched the #WildChildWiggle program. 
Serena also commented on some Olympia's milestones, including her first word, "momma," and her second "Laura." Williams explained that the 2-year-old learned to say "Laura" from hearing her call their dog all the time. 
Ohanian wasn't left out of his daughter's first words; Williams later explained that the junior Alexis began calling him "daddy." Despite parenting duties, the couple also spent special moments together regardless of their busy schedule.