Beyoncé's Daughter Blue Ivy Appears Starstruck as She Meets LeBron James after His Lakers Win
Blue Ivy was captured on video looking shy and awestruck as she congratulated LeBron James after a Lakers win. It seems she also managed to set a date with LeBron during their chat.
She's the daughter of A-list stars and yet Blue Ivy Carter was still starstruck when she was faced with basketball legend, Lebron James.
Blue was with her father, Jay-Z at the game between the Lakers and the Clippers this weekend. After the Lakers won, they approached star player LeBron to congratulate him.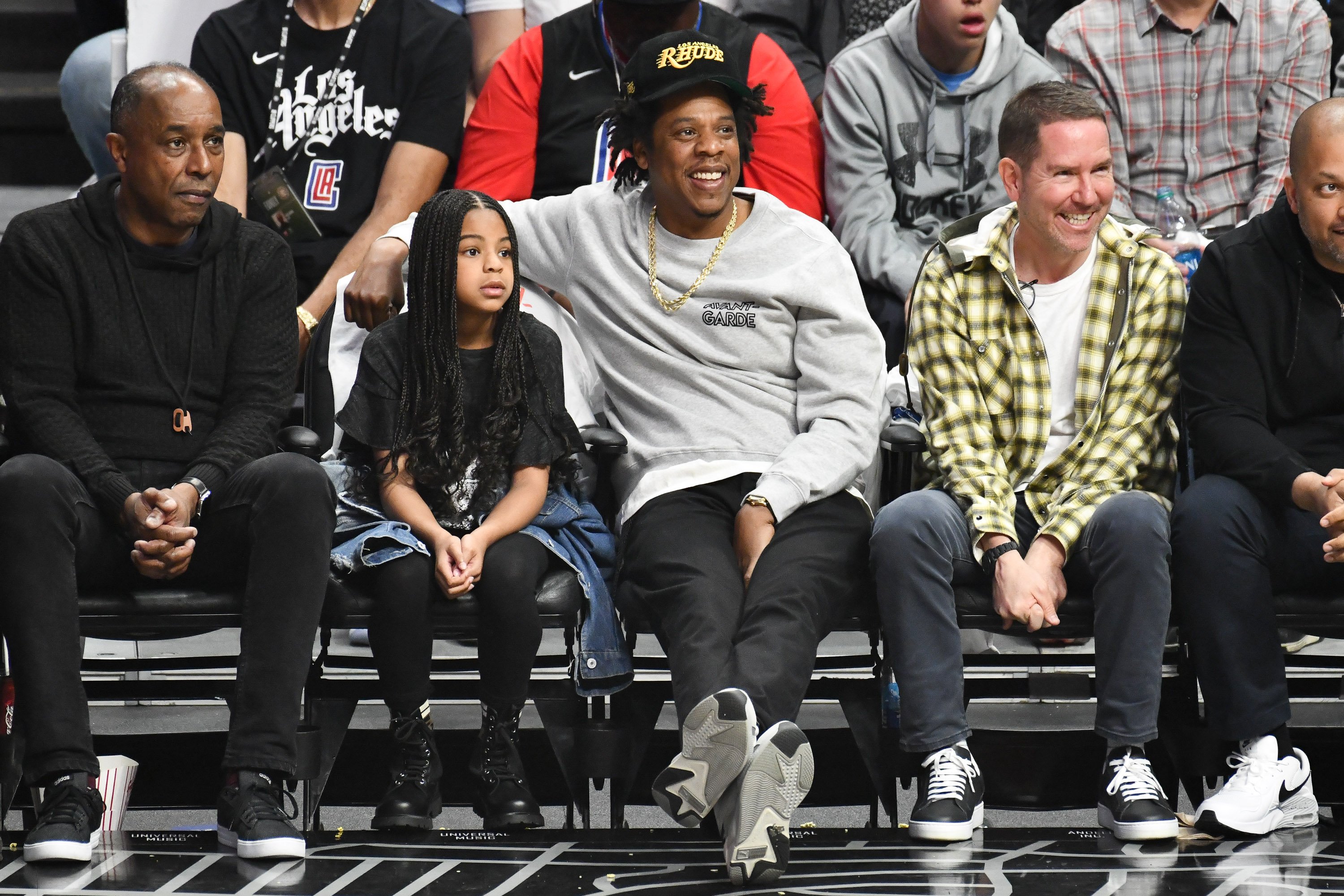 BLUE ON FAN MODE
In a clip tweeted by ESPN, Blue appeared starstruck at first as she stood in front of a towering LeBron who greeted her and her father. But she managed to hold her own as LeBron shook her hand and chatted with her.
Blue appears to be a sports fan. Last month, she also joined her father at the Super Bowl.
At one point Blue appeared to ask for a signed basketball from LeBron who replied, "Okay I got you!" After inquiring if Blue had school on Monday LeBron said that he would take her out from school that day.  Blue's awestruck reaction after said it all.
LeBron, Jay-Z and Blue Ivy after the Lakers' win 🤝 pic.twitter.com/g58Bw9xJ7U

— ESPN (@espn) March 8, 2020
FASHIONABLE ON THE SIDELINES
Blue was fashionably dressed for her sports outing. She wore an oversized denim jacket over a pair of black pants and black laced boots. Her jacket had the giant words "BLUE IS MY NAME" scribbled at the back. Her hair stood out styled in long cornrows with curls at the end.
Earlier, Blue was photographed in the sidelines with her father as they watched the game. Jay-Z had his arms around his daughter. They also hugged each other as they posed for photos after the game.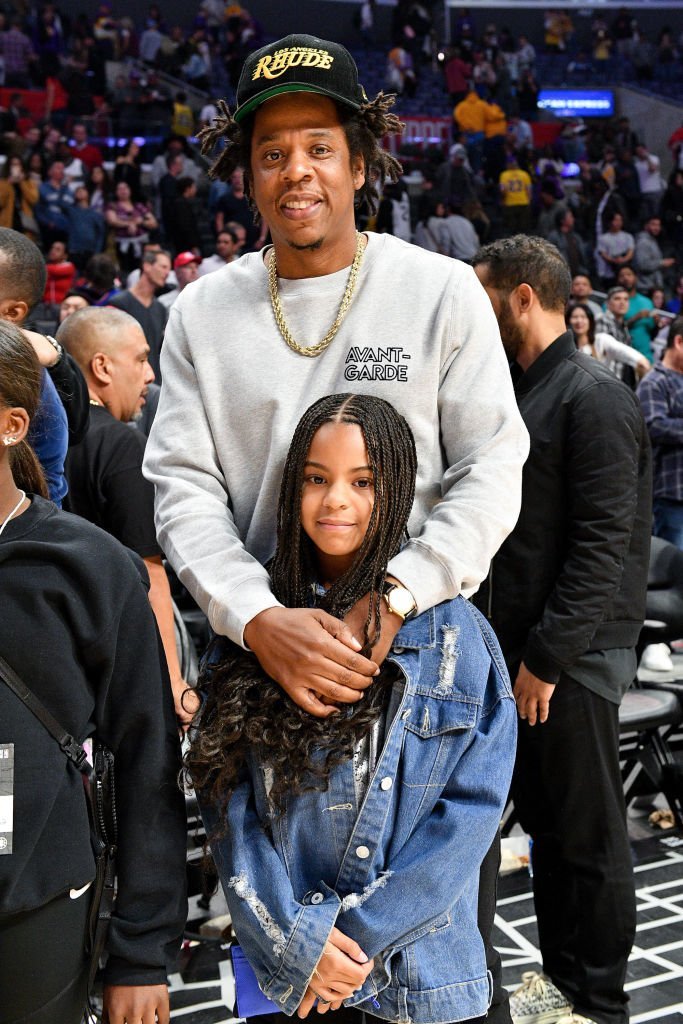 BLUE AT THE SUPER BOWL
Blue appears to be a sports fan. Last month, she also joined her father at the Super Bowl. She was fashionably dressed in a leather jacket with a red peplum top and a leather skirt. She completed her look with a pair of black combat boots. 
But while she's into sports, she's also a talented artist who takes after her mother's flair for performance. In fact, she loves to sing and dance.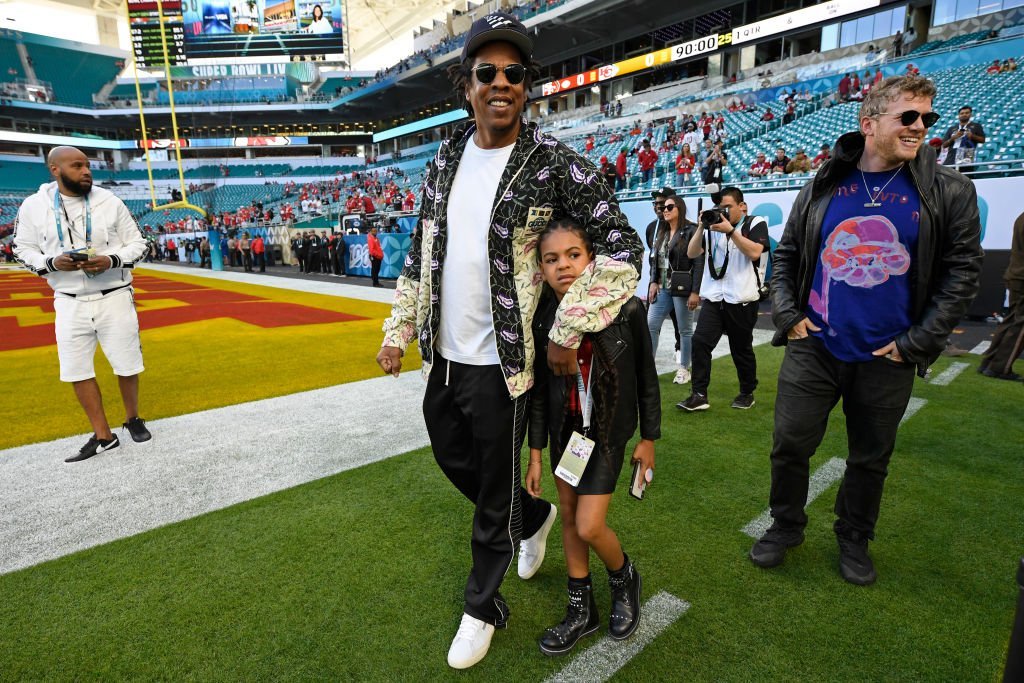 COLLABORATING WITH HER MOM
Blue debuted her voice when she recorded the song, "Brown Skin Girl" with her mother. She also appeared  in Beyonce's "Spirit" music video for the film "The Lion King."
The 8-year-old currently holds the distinction of being the youngest artist to make it to Billboard's Hot 100 chart. "Brown Skin Girl" took the 76th spot last year after it was released.
Blue is certainly making waves at her young age not just because she's the daughter of Jay-Z and Beyonce. But more so because she's talented, fashionable, and quite the charmer.