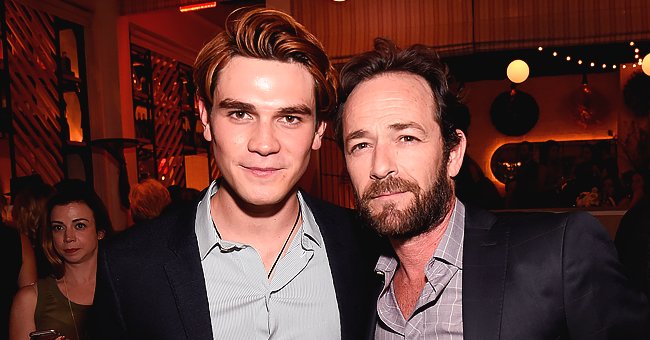 Getty Images
Luke Perry's 'Riverdale' Costar KJ Apa Says Actor's Death Changed Everything for Him
Riverdale Star, KJ Apa, revealed that the death od Co-star, Luke Perry changed everything for him. He made this known in a recent interview with The Journal.
The death of Riverdale actor Luke Perry came as a shock to many, including his co-stars. In an interview, KJ Apa revealed that everything changed for him when the actor died. He added that he had never lost anyone close to him, and dealing with Perry's death was a hard time for him.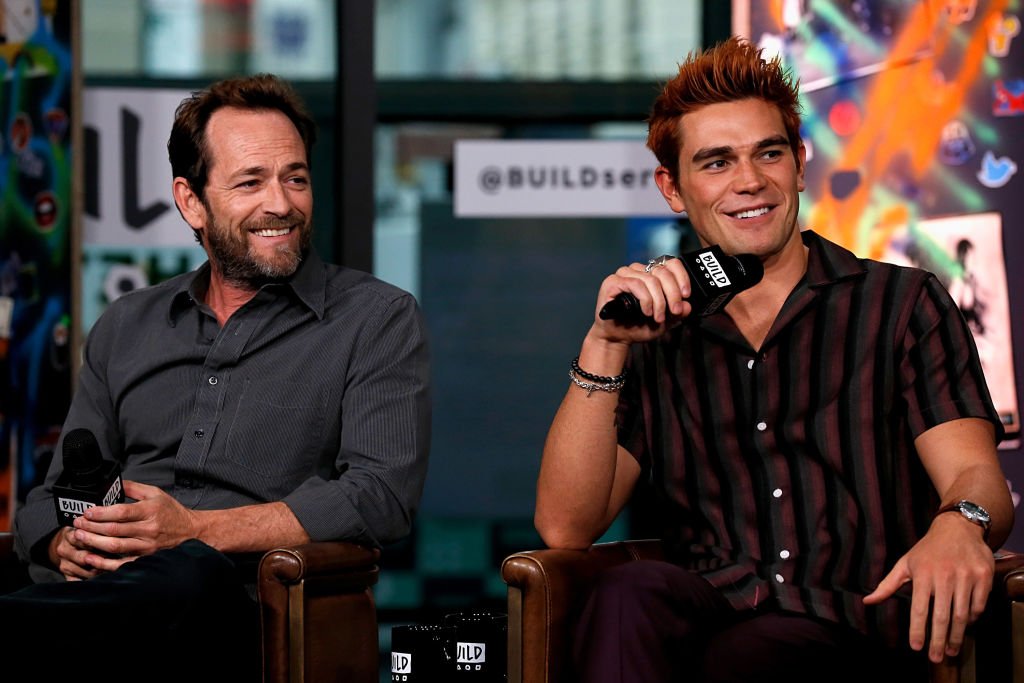 Luke Perry (L) and K. J. Apa attend the Build Series to discuss "Riverdale" at Build Studio on October 8, 2018 | Photo: Getty Images
Apa spoke about his late co-star, describing him as someone who approached every question with a grin. He explained that he had a close relationship with Perry and that he had been blessed to have the late star in his life.
Apa confessed that he missed Luke. He said he missed talking to him as well as listening to him. He continued and argued that Luke had always kept him grounded in life.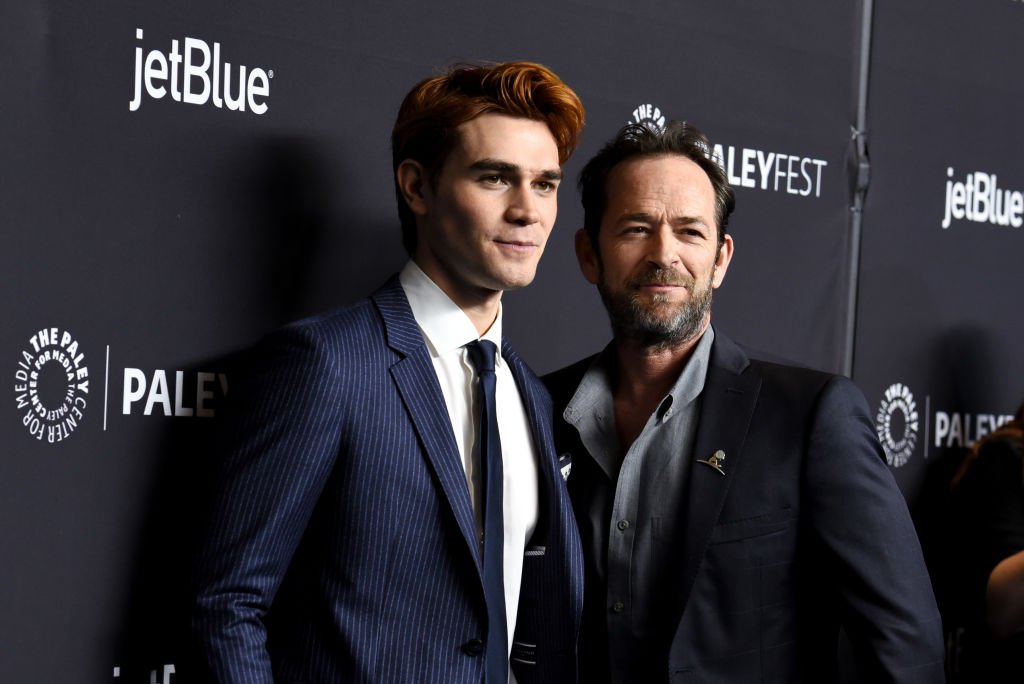 KJ Apa and Luke Perry attend PaleyFest Los Angeles 2018 "Riverdale" at Dolby Theatre on March 25, 2018 | Photo: Getty Images
Apa also said he was aware of Luke's health condition, but he had not been prepared for his passing. He also said he doesn't remember how the news of Luke's death got to him. Even though the cast of Riverdale took a few days off work, KJ explained that returning to filming was difficult for him. He said:
"Last year was probably the hardest year of my life. It made me really think, What kind of man do I want to be? And I'm still figuring it out."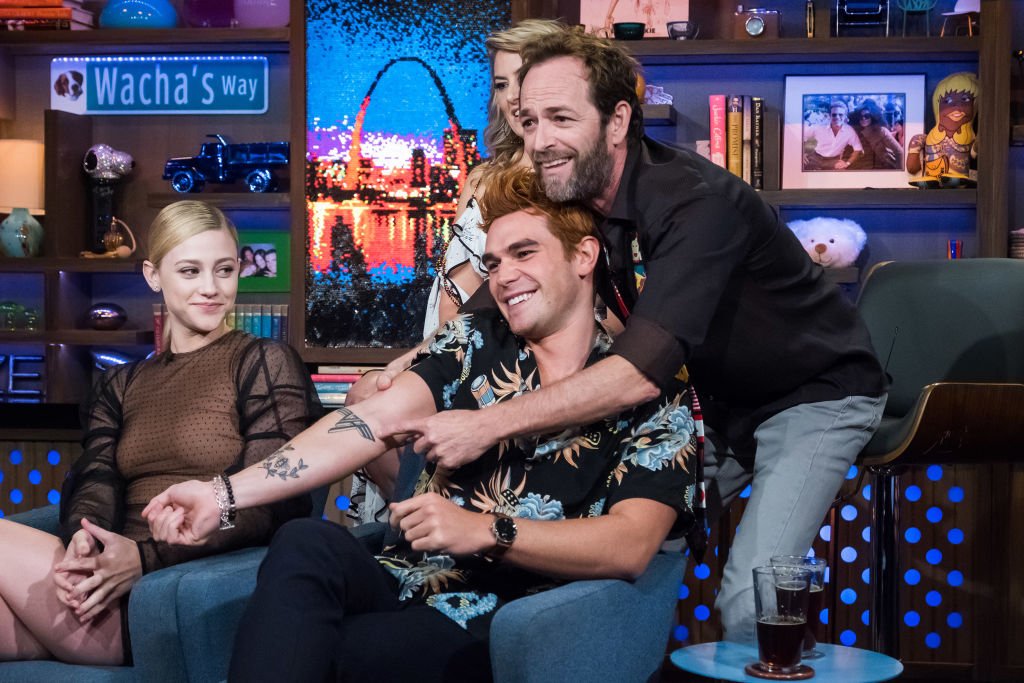 Lili Reinhart, KJ Apa, Madchen Amick and Luke Perry Watch What Happens Live With Andy Cohen - Season 15 | Photo: Getty Images
Recalling Perry's influence on him, Apa disclosed that one of the things Luke had taught him was to keep his personal life away from the public eye and to always protect his privacy.
In February 2019, Luke Perry suffered a stroke and was hospitalized at Providence Saint Joseph Medical Center in California. He passed away on the 4th of March, 2019, at the age of 52.
Perry began his career in 1990 when he acted as Dylan Mckay on Beverly Hills 90210.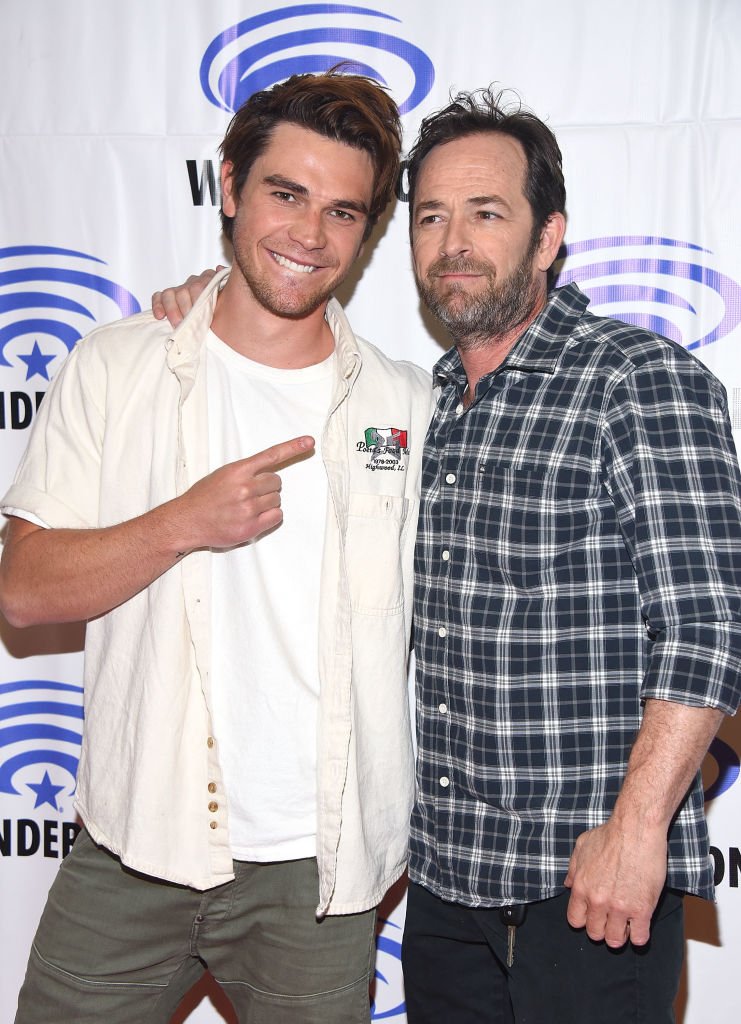 . Apa and Luke Perry attend the "Riverdale" panel at WonderCon 2017 - Day 1 at Anaheim Convention Center on March 31, 2017 | Photo: Getty Images
Although Luke has been gone for a year, his friends and loved ones are carrying on about their love for the late actor. In celebration of the first anniversary of Luke's death, some of his colleagues in the movie industry paid tributes to him.
On Wednesday, the 4th of March, Molly Ringwald, who starred alongside Luke in Riverdale, took to Instagram to celebrate the actor's first anniversary. The actress posted a photo of Perry and captioned:
"I can't believe it's been a year since we lost this beautiful soul, Your presence is felt, and you are missed every day, my friend."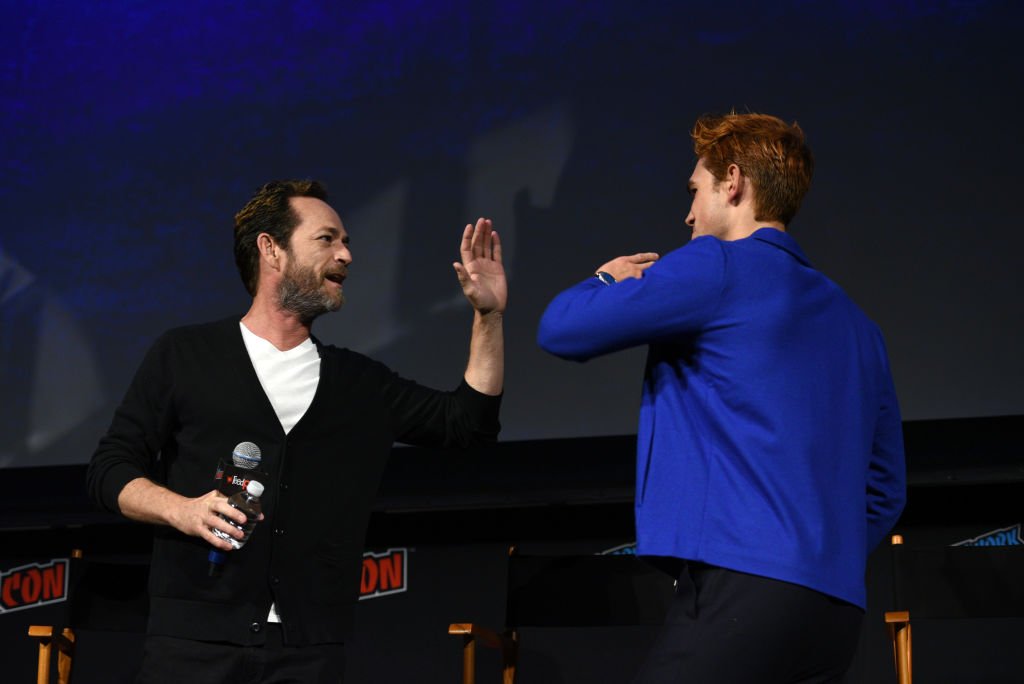 : Luke Perry and KJ Apa speak onstage at the Riverdale Sneak Peek and Q&A during New York Comic Con at The Hulu Theater at Madison Square Garden on October 7, 2018 | Photo: Getty Images
Molly
wasn't the only celebrity that celebrated the actor on the
first anniversary of his death.
Luke Perry's 90210 co-stars, Ian Ziering,
also posted a throwback picture of Luke
stating that though time heals wounds, the pain of his loss would last forever.
Actress, Jennie Garth, is also still mourning the death of the actor. In an interview with Access Hollywood, she revealed that Luke's son, Jack Perry, reminded her of the late actor. She also told that she has refused to let the reality of Luke's death sink in.
Perry began his career in 1990 when he acted as Dylan Mckay on the TV show, Beverly Hills 90210. He acted as Fred Andrews in CW's Riverdale series up until his death.
Please fill in your e-mail so we can share with you our top stories!