Dwayne Johnson's Wife Lauren Hashian Shares Photo of Their Little Daughters Adorably Hugging Each Other
Actor Dwayne Johnson's wife, Lauren Hashian, took to Instagram to share an adorable photo of their daughters looking cute as they hugged each other.
Seeing children form friendships, fight, go out with friends, among other things, is an exciting thing to observe. What's more exciting is seeing the love and friendship that exists between siblings.
Dwayne Johnson and his wife, Lauren Hashian, are proud parents of two children. Their beautiful girls are growing up and are at the stage of forming friendships with themselves and others.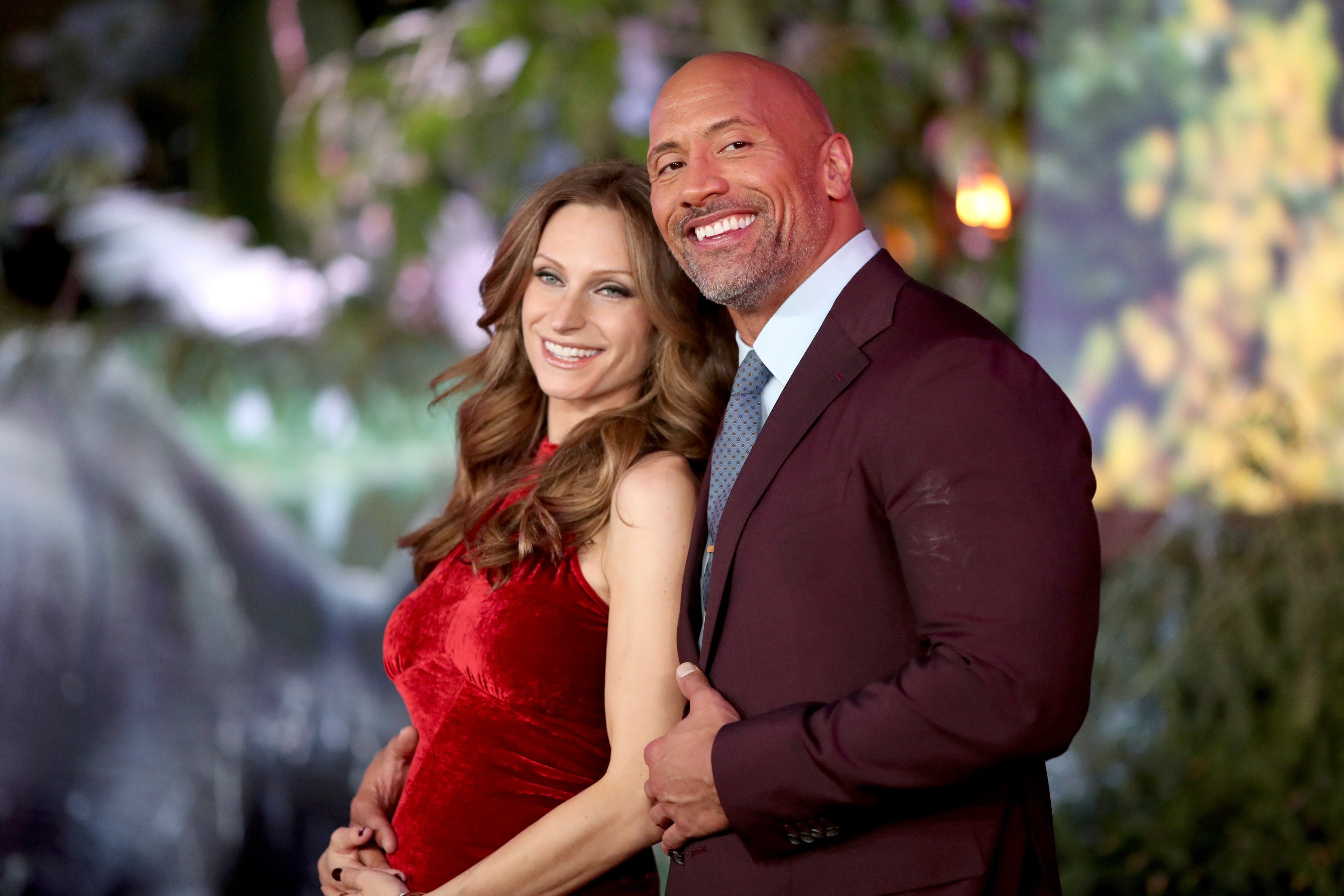 In a recent picture, Lauren showed the lovely bond that exists between the two sisters. In the photo, the girls could be seen hugging each other adorably.
The post showed their first daughter, four-year-old Jasmine, adorably hugging her little sister, one-year-old Tiana. Captioning the picture, their mother said:
"Happiness in a picture ??❤️ Munchkins ?#InternationalWomensDay."
The image, which was a close shot of the two sisters, showed Jasmine wearing a cute pink sweater and Tiana wearing a gorgeous blue sweatshirt dotted with star signs.
There were a lot of "Awws" and love emojis in the comment section. People expressed how cute the sisters looked and urged Lauren to cherish these moments forever as they were the best.
Dwayne was hesitant to get married again following his divorce.
Others revealed that Lauren and her husband made very beautiful children as the girls looked stunning. Some also advised that Lauren ensured the girls continued with this bond of friendship as it was not easy to come by.
While the comments and likes were flying around, the father of the girls took to the comments section to share his thought, and it was quite hilarious. In the comments, Dwayne said:
"Let's make more!!"
Dwayne and Lauren dated for almost ten years before they got married last year. The two who had an early morning wedding in Hawaii, kept the ceremony quiet, with only a few people in attendance.
Their daughters served as the flower girls of the occasion, and many people wondered how they were able to pull off a 7:45 am wedding. 
Speaking to Ellen, The Rock revealed that they wanted an early morning wedding because of the beautiful scenery of the location at that time.
Dwayne, who was previously married to Dany Garcia, once said that he was hesitant to get married again following his divorce, but because of the love he had for Lauren, he was willing to take that step.
The proud father and mother are always happy to share moments of their lives with fans and followers. And people always get good vibes just watching Dwayne and his family do their thing.