Porsha Williams from RHOA & Dennis McKinley Create Funny Video for 'Flip the Switch' Challenge
"Real House of Atlanta" stars Porsha Williams and Dennis McKinley got in on the trending #FliptheSwitch Challenge inspired by Drake's hit song, "Nonstop," and posted a funny video of them switching into one another. 
Porsha Williams and her fiancé Dennis Mckinley have joined the #Fliptheswitch challenge, and their video is one to watch. Porsha shared her and her beau's version of the trending challenge on her Instagram page. 
The 16-seconds video showed Dennis facing the mirror, wearing dark shades, a black and yellow bathrobe, with his phone in his hand, while he bopped to the beat of Drake's "Nonstop," the theme song for the challenge.
Porsha, on the other hand, danced behind her fiancé, wearing a sexy pink mini gown. When the beat of the song got to the point where Drake said, "I just flipped the switch," the lights went out, and the cute couple switched positions. 
When the light came back on, it was now Porsha who was in the black and yellow bathrobe, standing in front of the mirror, and wearing shades, while Dennis was now behind, in Porsha's pink gown and dark hair and dancing. Porsha captioned her post thus:
"#fliptheswitch [emojis] @gonakedhair."
The video posted by the television personality is good to see and would surely make fans of the couple beam with smiles, given the couple's relationship struggles last year. 
It will be recalled that Dennis had cheated on Porsha while she was pregnant with their only child, Pilar Jhena. The couple was able to reconcile their differences, which also played out o RHOA. 
Porsha is also not giving up on her relationship with Dennis and is giving her all to come through what has been a tumultuous experience.
Porsha's fiancé finally confessed his infidelity to her during an emotional therapy session on the show, which had them counseled by Dr. Sherry Blake. 
In that session, Dennis revealed that he cheated on his fiancée because she was going through postpartum depression, a situation that turned him off sexually from her. He said:
"We had a rough pregnancy, all the way from start to finish. Sex during pregnancy, it's nothing what a man wants to do… and after PJ got here, postpartum was very real."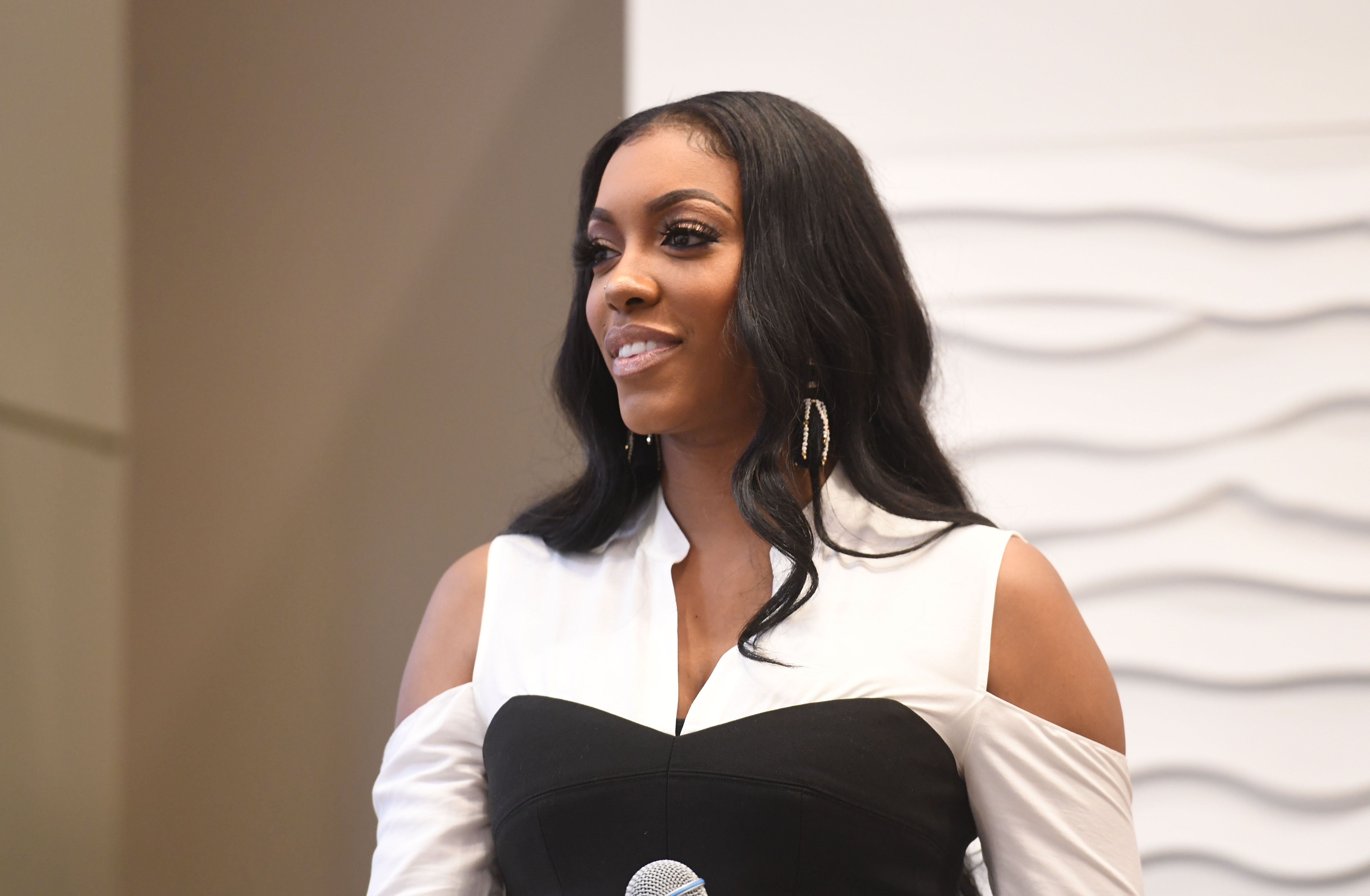 The former NFL professional further said that he and Porsha cried together almost every night, adding that it wasn't enough reason to cheat, but was the reason he did. 
Going further, the 43-year-old admitted that his decision to cheat was a poor choice and that he made a mistake, and had also let his fiancé know that he loved her and was remorseful and apologetic over his actions. 
Porsha is also not giving up on her relationship with Dennis and is giving her all to come through what has been a tumultuous experience. To her, the bigger picture is no longer about them, but about what is good for their baby daughter. 
That is one reason why the 38-year-old is determined to fight for the relationship, a fact revealed to "HollywoodLife" by a source close to her. The video posted by Porsha goes a long way to show that she is doing just that.