Floyd Mayweather Fans Show Their Support after His Ex & Mother to 3 of His Kids Dies at 40
Josie Harris was discovered lifeless inside her car. She had an ongoing lawsuit against the father of her children, Floyd Mayweather at the time of her death.
Fans of Floyd Mayweather have been sending out prayers and words of comfort after the tragic news of his former girlfriend's death. Josie Harris, who's also the mother of Mayweather's three children, was discovered dead inside her car outside of her home.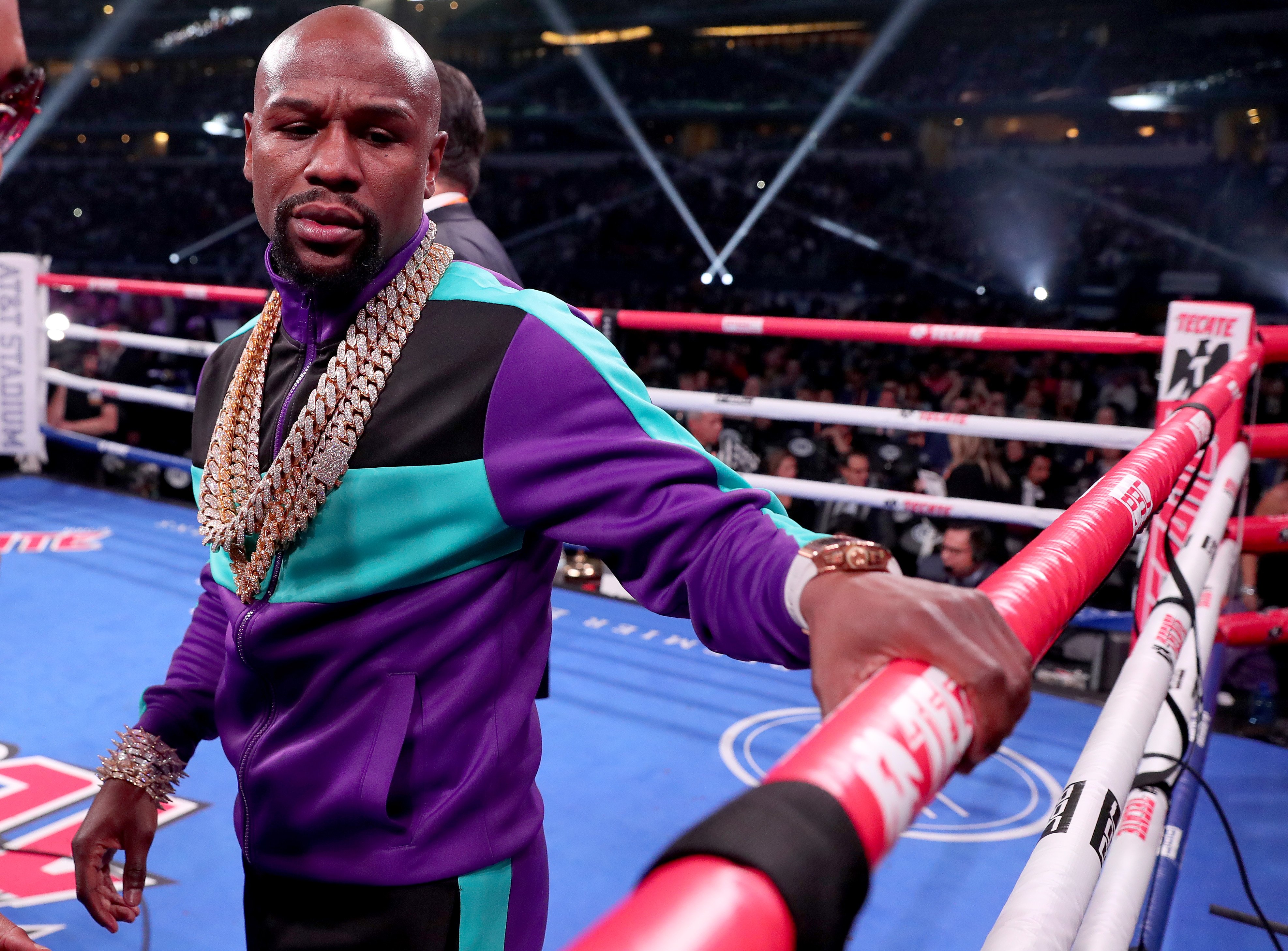 Authorities are currently investigating the cause of Harris' death. According to CNN, it is being treated as a death investigation instead of a homicide case as is the standard procedure for high profile cases.
Harris, 40, was discovered unresponsive inside a car parked on her driveway in Valencia, California on March 10. She was pronounced dead on the scene.
Harris had accused the boxing heavyweight champion of domestic abuse several times during their relationship.
#BREAKING: The Los Angeles County Sheriff's Department launched a homicide investigation after Josie Harris, Floyd Mayweather's ex-girlfriend and the mother of his three children, was found dead inside a car located in a gated Stevenson Ranch community. https://t.co/DPawuY4BGW

— FOX 11 Los Angeles (@FOXLA) March 11, 2020
Fans of Mayweather have been expressing their condolences on Twitter, extending their prayers and words of comfort for him and Harris' family.
"This is sooo sad I pray God keeps them during this time," one Twitter user wrote.
Another added, "That's awful. Sending condolences and prayers to her family."
Condolences to her and her family 🙏🏽🙁

— VInyl 💖Love (@Bermudalove2) March 11, 2020
Mayweather and Harris dated for ten years until 2010 when they broke up. Harris had accused the boxing heavyweight champion of domestic abuse several times during their relationship.
In 2012, the boxer served three months in jail for allegedly attacking Harris in front of their two sons in 2010. He reportedly woke her from her sleep in her Vegas home, pulled her hair and attacked her in the presence of their children.
Woman found dead in car outside Stevenson Ranch home ID'd as Josie Harris, mother to 3 of @FloydMayweather's children https://t.co/Gg4hrH0Hfs

— KTLA (@KTLA) March 12, 2020
In 2015, Harris filed a defamation lawsuit against Mayweather after labeling her a drug addict during his interview with Katie Couric. She also claimed he lied when he denied ever beating her.
During that interview, Mayweather admitted he was guilty of restraining Harris due to her drug use. Harris' $20 million defamation lawsuit was still ongoing at the time of her death.
Mayweather has yet to react to Harris' death. He was reportedly in Amsterdam the day she died.