Muhammad Ali's Daughter Laila Reveals She 1st Got Married at 22 in Throwback Pic with Dad & Rarely-Seen Mom
Laila Ali shares a throwback picture of her wearing a wedding gown beside her parents and sisters, revealing that she first got married at 22. 
Everybody knows that Laila Ali has been married to former NFL player Curtis Conway since 2007, sharing beautiful children together, but what people don't know is that she got married for the first time back in the year 2000. 
Laila Ali has two children, Sydney and Curtis Muhammad. 
A FUN FACT ABOUT HER FIRST WEDDING
Laila Ali gave fans a little fun fact about her life through a throwback picture, showing her mom, dad, and two sisters in a picture with her donning a beautiful white wedding dress.
While many could've easily expected it to be from her wedding with Conway, she revealed that it was actually from her very first wedding, which she had when she was only 22. 
"That's my mom on the left and two of my beautiful sisters on the right, Hanay and Rasheda. I bet many of you didn't know I got married the first time when I was about 22! So young, but thought I knew everything of course!"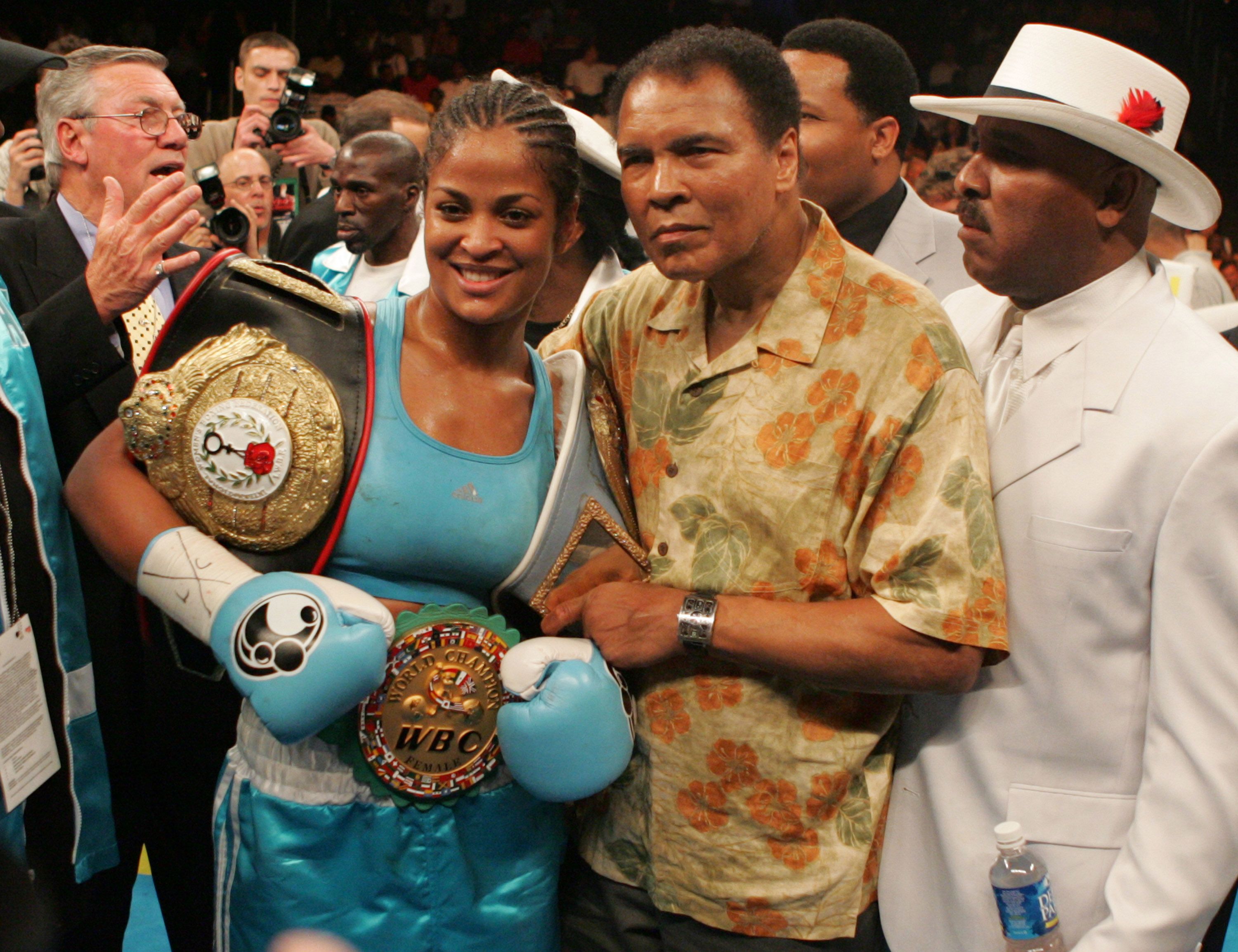 KNOWING BETTER NOW
To make things more interesting, Laila shared that when she married her first husband Johnny McClain, whom she was married to for five years, she thought she knew everything. However, their marriage ended up as a learning experience for the boxer and paved the way for her current happy marriage. 
"I've made many mistakes in my life and learned from each one. But hey, when people with good sense know better, we do better! Who can relate?"
A HAPPY RELATIONSHIP WITH HER CURRENT HUSBAND
Every chance Curtis and Laila get, they always express their love for one another on social media, and it's an inspiring sight to see. In fact, during Conway's 49th birthday earlier this year, she revealed that she's loved him since day one, calling him the best.
Ultimately, Ali believes that she and Conway are the perfect match, which is why their marriage has stood the test of time and they remain happy and in-love even after 13 years and two children together. Laila Ali has two children with her husband, Sydney and Curtis Muhammad.