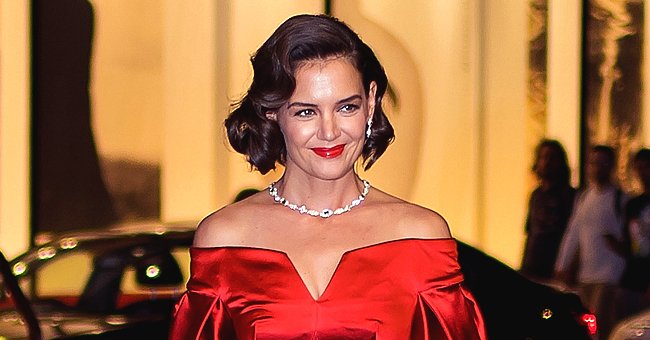 Getty images
Katie Holmes Recalls Touching Moment She Had with Daughter Suri after Tom Cruise Divorce
Actress and ex-wife of Tom Cruise, Katie Holmes, had an interview with "InStyle" on Wednesday and recalled a special moment she had with her daughter, Suri Cruise, after her divorce with Tom.
Katie Holmes will grace the cover of "InStyle" magazine's April edition, and in an interview with the publication, she spoke about an incident involving her daughter that occurred after her divorce with actor Tom Cruise in 2012.
This particular incident is one that the actress will never forget out of all the special moments she's had with Suri, 13. It happened at a time when Katie had to leave a ballet to go pick her daughter up.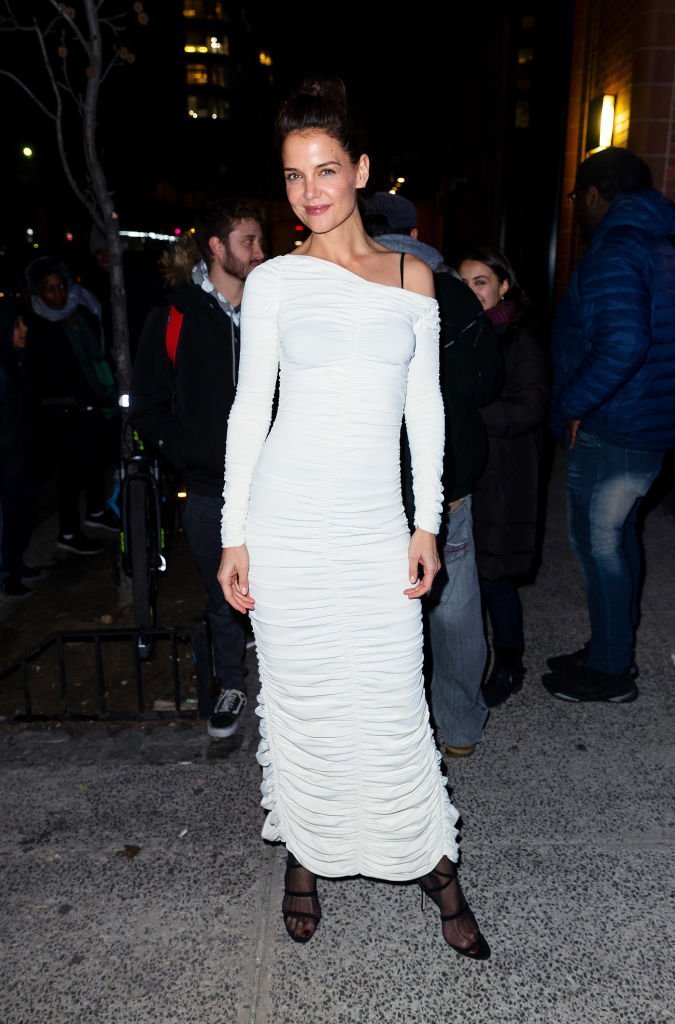 Katie Holmes arrives at the American Australian Association Arts Awards, on January 30, 2020, New York City | Source: Getty Images
Recalling the moment, the 41-year-old said it was an emotional one for her, and her daughter was only 6 or 7 years old at the time. Suri was spending the night at a friend's home, while Katie saw the ballet at Lincoln Center. The actress added:
"At 10 [p.m.] I got a call: 'Mommy, can you come get me?' I got a cab and went down to Battery Park to pick her up. She was exhausted."
Katie further said that Suri slept off on their way home, and when they got home, the taxi driver, a kind man, helped her take her daughter to the building without waking her up.
That day, according to the "Batman Begins" actress was an incredible moment in her life because at that point she was having a rough time residing in the city of New York after her split with Tom Cruise.
The "Woman in Gold" actress also said that her age and that of her daughter have always been a good match at every point of her life.
Thankfully, she was able to acclimatize to the city with the help of the taxi driver and many other friendly people that she met in the big city.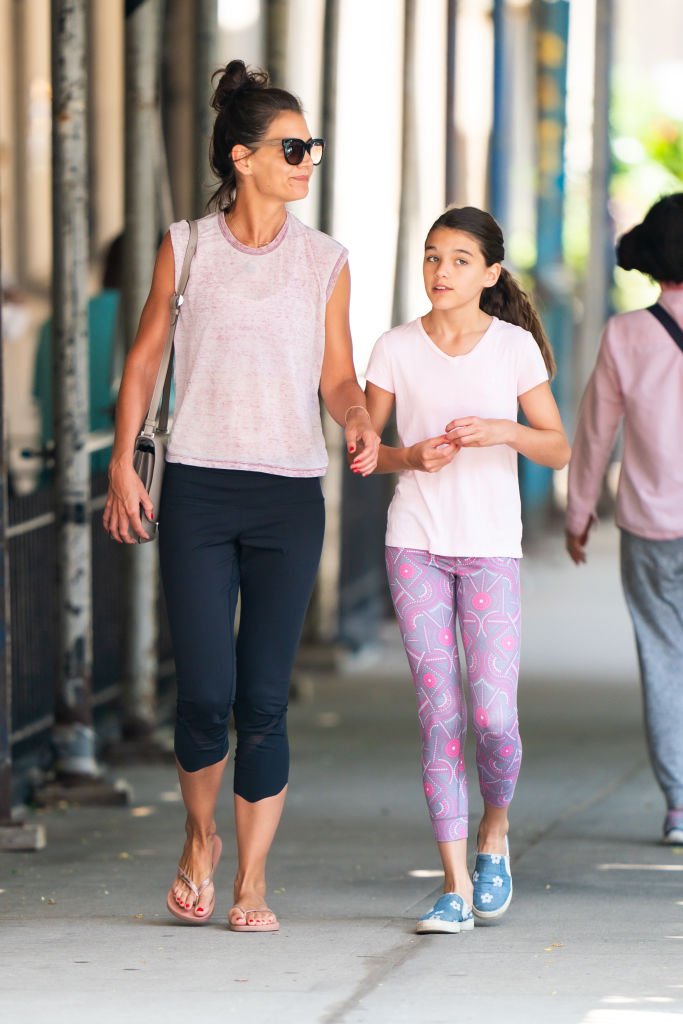 Katie Holmes (L) and Suri Cruise are seen in the Upper West Side on July 22, 2019 in New York City | Photo: Getty Images
The actress is hoping to impact some key lessons into her teenage daughter, to help her know the value of being comfortable in one's own skin. She said:
"I love her so much. My biggest goal has always been to nurture her into her individuality. To make sure she is 100 percent herself and strong, confident, and able."
One thing Katie loves about her daughter is the fact that she is a strong individual, who valued hard work and would go hard at something until she became good at it, and then move on to the next challenge. She also said Suri is a special child.
Katie Holmes gave birth to Suri when she was 27 years old, and People reported that in a chat with "Elle UK" in November 2019, she said she doesn't regret having the 13-year-old at that age.
The "Woman in Gold" actress also said her age and that of her daughter have always been a good match at every point of their lives and they kind of grew up together.
Mother and daughter share a close bond and always go on vacations together, an example being when the actress took Suri on a getaway trip to Paris for her thirteenth birthday celebration.
Please fill in your e-mail so we can share with you our top stories!