Rudy Gobert of Utah Jazz Allegedly Tests Positive for Coronavirus after Jokingly Touching Reporters' Mics
Professional basketball player, Rudy Gobert, has allegedly tested positive for the Coronavirus — he reportedly contracted the virus after a brush with the paparazzi. 
Rudy Gobert-Bourgarel is a French professional basketball player for the Utah Jazz of the National Basketball Association. The 21-year-old reportedly tested positive for the virus days after he made jokes about it.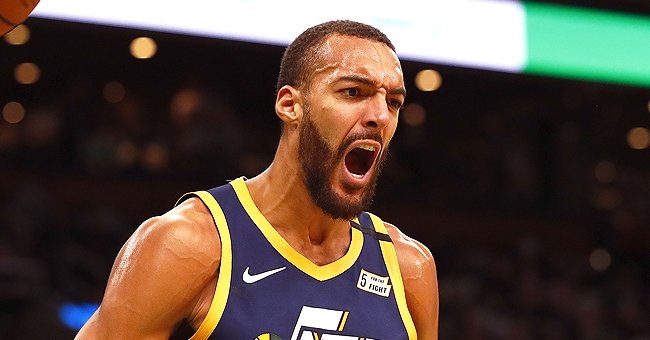 According to USA TODAY Sports, Gobert made jokes about the virus after his interview with reporters on Monday. He allegedly made sure to touch all the tape recorders the reporters brought along on his way to his team's shootaround. 
Two days later, he was tagged questionable with an illness on the team's injury report before its game at Oklahoma City. The test result came in just before the start of the game against the Thunder on Wednesday. 
Immediately the result was reported, the teams were summoned off the court, and the game was postponed. Now the NBA has halted all operations until further notice — effectively suspending the season.
The Jazz players remain confined inside the Chesapeake Energy Arena.
Before the discovery of the infected athlete, the NBA Commissioner Adam Silver and team owners conducted a conference call to hash out a plan amid the virus outbreak.
The league had reportedly been considering allowing the games to continue with essential personnel and no fans. However, a small group of owners requested the suspension of all operations. 
No conclusion was to be reached till Thursday; however, the news of Gobert's infection forced the association to make an unexpected move. 
Gobert's team has been active in the past week, and all teams they played again in the past ten days have been requested to self-quarantine.
The groups include; the Cleveland Cavaliers, New York Knicks, Boston Celtics, Detroit Pistons and Toronto Raptors.
Though Players from Thunder were allowed to leave the building untested, the Jazz players remain confined inside the Chesapeake Energy Arena, where they are expected to stay while the tests carried out are processed. 
The quarantine period for those who believe they may have been exposed to COVID-19 is 14 days.