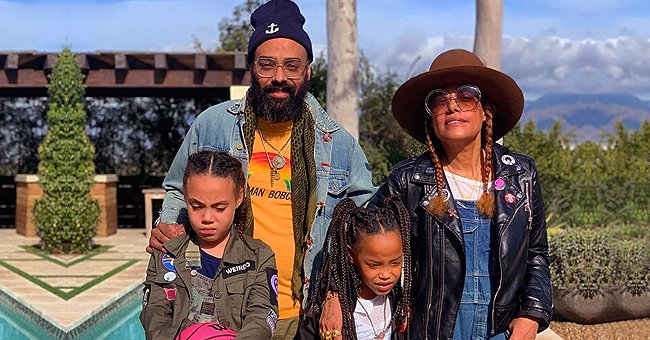 Instagram/iamcreesummer
Cree Summer from 'a Different World' Shared Family Photos of Her 2 Look-Alike Daughter & Brother
Actress Cree Summer of "A Different World" fame recently posted two pictures featuring her children ⁠— Brave and Hero ⁠— and her brother, Rainbow.
Cree Summer turned her Instagram page into a family affair when she posted adorable pictures showing two of her children and her brother.
In the first post, which the Canadian-American actress shared on February 26, was a picture of her younger brother, Rainbow Sun Francks, and her daughter, Hero.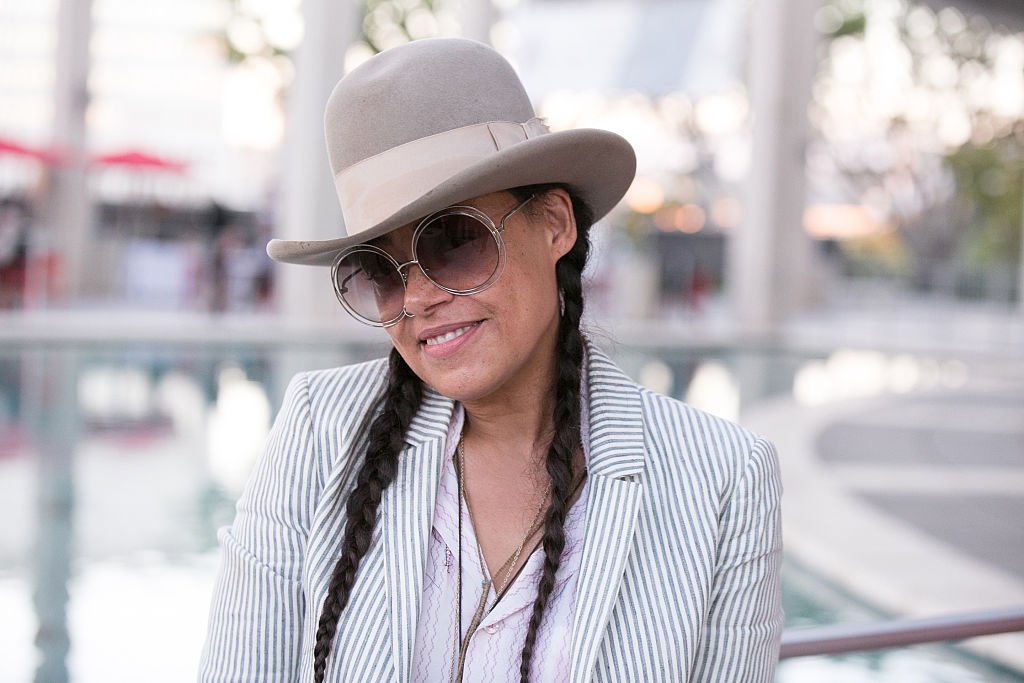 Cree Summer arrives to the opening night of "Ma Rainey's Black Bottom" at Mark Taper Forum on September 11, 2016. | Photo: Getty Images
The actress captioned the post, "HERO and her UNCLE RAINBOW." The second post featured a group photograph showing Cree, her daughters, and brother Rainbow. In her caption to the post, the proud mother wrote,
"GOD BLESS THE FREAKS …"
The actress is fondly remembered for her role as a quirky, peace-loving college student in the 90s series, "A Different World." After the series ended in 1993, Cree got busy with a career that involved voicing over animated cartoon series.
One of her voice over roles came in the cartoon, "Tiny Toon Adventures," and "Pinky, Elmyra & the Brain," where she was the character, Elmyra.
The actress said that her father, Don Francks, had blue eyes, while her mother, Lili Red Eagle, was dark-skinned
Cree, apart from being a great actress, is also a good singer. Her singing talent made her become friends with legendary Rockstar, Lenny Kravitz, who was once married to her co-star in "A Different World," Lisa Bonet.
The voiceover actress is married to Angelo Pullen. The couple's first child, Brave, was born in 2011, while they welcomed Hero in 2013.
While pregnant with Hero, Cree had a chat with "Curly Nikki," where she spoke about Brave having straight and blonde hair. She tried to explain the phenomenon with a bit of history.
The actress said that her father, Don Francks, had blue eyes, while her mother, Lili Red Eagle, was dark-skinned. Her husband, on the other hand, was a shade or two darker than she was.
But her daughter, Brave, came out fair-skinned, gray-eyed, and with straight hair. The actress joked that if Brave didn't look like her father, she would have had some explaining to do.
She, however, said that Brave's hair was beginning to have curls, though it was mostly light and very straight.
Please fill in your e-mail so we can share with you our top stories!