Loretta Lynn Celebrates 40th Anniversary of Oscar-Winning Film 'Coal Miner's Daughter'
The country music icon paid tribute to the Hollywood blockbuster that was based on her own journey as one of the biggest music stars of her generation.
Loretta Lynn, the 87-year-old country legend, commemorated the 40th anniversary of "Coal Miner's Daughter," a biographical film that was based on her own life.
The movie, that even went on to win Oscars, was deemed an instant hit at the time of the release, and Lynn revealed that it carried a lot of "great memories and fun times" for her.
FULL OF MEMORIES AND FRIENDSHIP
In the caption to her post, Lynn further explained that a lot of hard work went into ensuring that the movie felt authentic and genuine to the audience.
She further added that the movie gave her one of her best friends in Sissy Spacek, the actress who played her character in the film.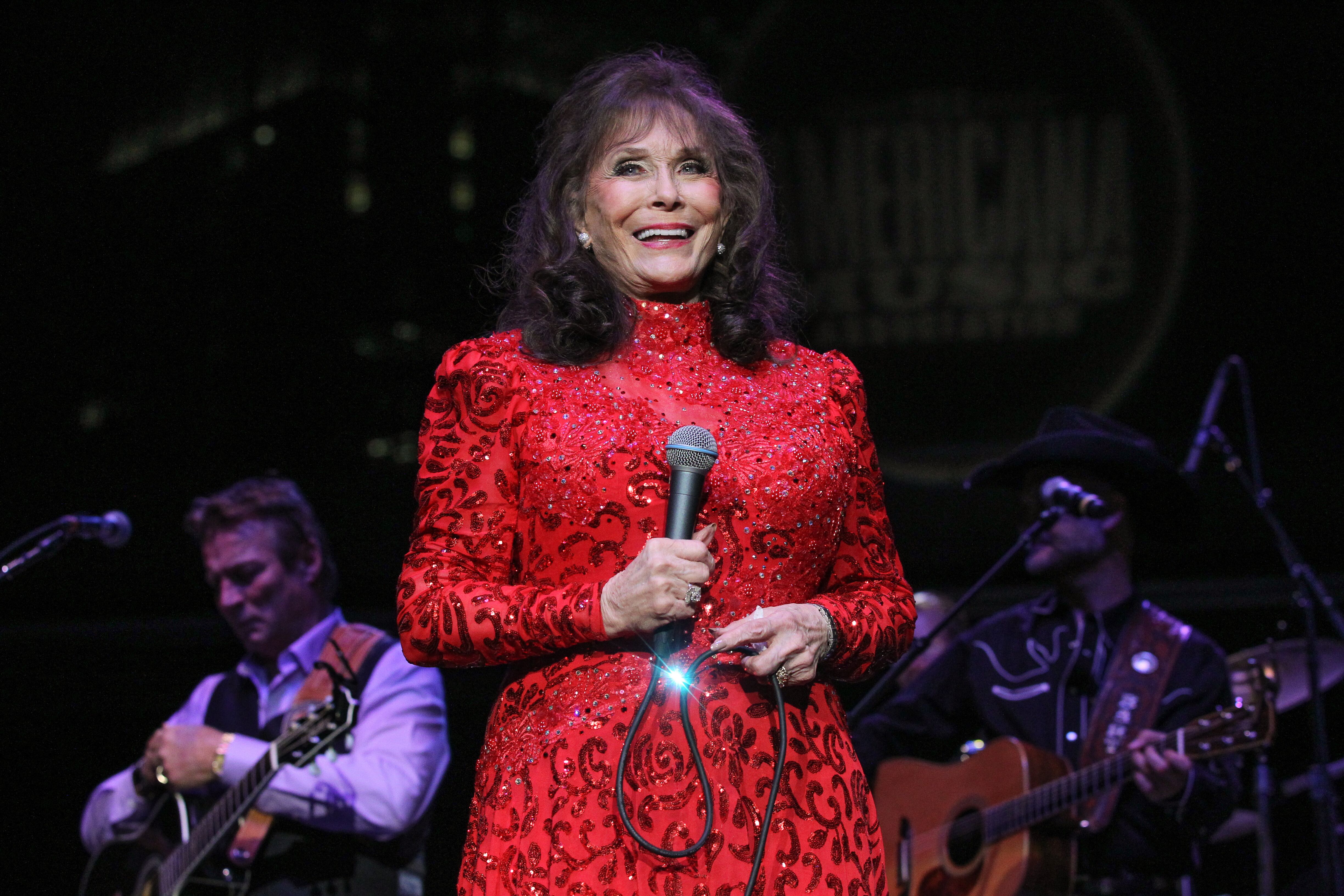 Previously, Spacek also revealed during an exclusive talk with "Pop Culture" that she formed an immediate friendship with Lynn, and it was not just limited to the movie.
"She cast me in the movie, first of all. And we had an instantaneous friendship. She says, 'Sissy, we were twins in another life.'"
A RECENT CONTROVERSY
Lynn, who is hailed by the country music fans as one of the greatest artists ever, recently made headlines with her criticism of the current state of the country music scene during "Vocal Point with Martina McBride" podcast.
In the podcast, the "Fist City" singer disclosed that she is not happy with the current state of the genre, further stressing that the genre was almost dead.
LYNN IS A FIGHTER
The artist has had to battle several health issues in recent times, one of them being a tragic stroke that she suffered back in 2017.
However, Lynn claimed in a previous interview that she wasn't going to allow her health issues to get the better of her. "I wasn't [going] to let it stop me. You just can't sit down and say 'Hey, take me,'" she stated.
The country icon not just fought back her health troubles by continuing on with her shows, but she also released her latest album, "Wouldn't It Be Great," which also featured a few remakes of her old classics including "Coal Miner's Daughter."
The album was due to be released in 2017 but was stalled due to the stroke she suffered at her Hurricane Mills, Tennessee ranch.