LeBron James Says He Doesn't Want to Play in Fanless NBA Games Amid Fears over Coronavirus
LA Lakers superstar LeBron James recently threatened to boycott games if the NBA goes on with its plans to have games played without fans, to control the spread of the Coronavirus.
To protect fans from the fast-spreading Coronavirus, the NBA issued a memo to its franchises stating that they could have games played without fans in attendance.
The NBA earlier said that it wasn't currently considering canceling games outrightly but asked teams to be prepared for such a scenario as the cases of people affected by the deadly virus continue to rise.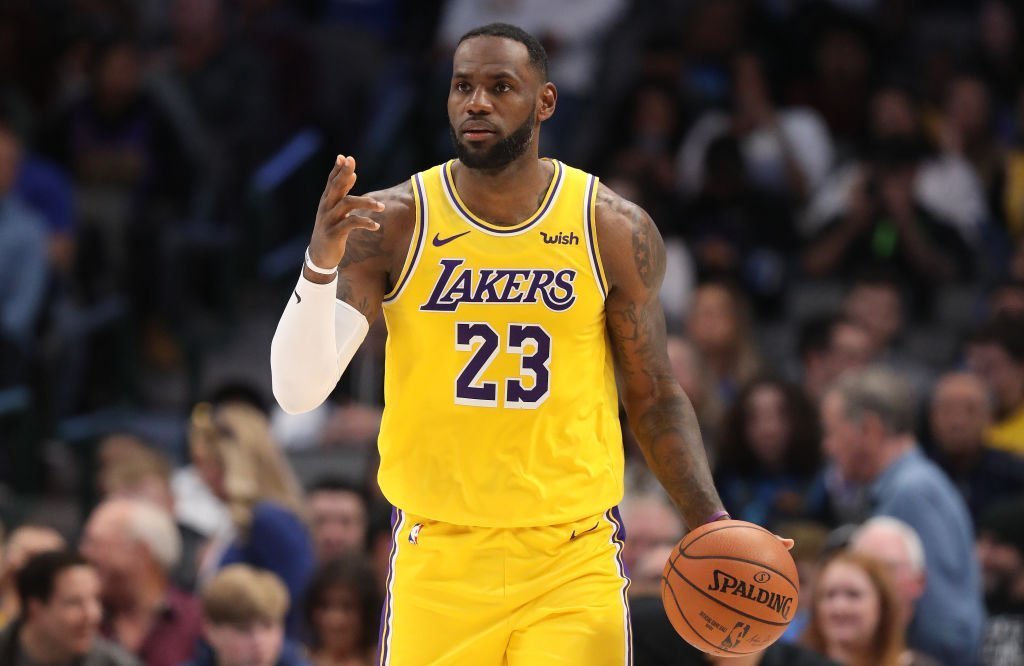 Not so many stakeholders of the round leather game are thrilled on the idea of having to play without the fans cheering.
NBA legend LeBron James is not happy about the idea. Reacting to the memo sent out to teams by the sports body, James said:
"Play games without the fans? No, that's impossible...I ain't playing."
Also commenting on the planned fan shutout, owner of Houston Rockets, Tilman Fertitta said he would prefer if games were suspended for two or three weeks rather than to play without fans.
But as the fears over the spread of the COVID-19 virus continue to grow, it seems LeBon James has had a rethink on his initial stance.
Rudy Gobert who plays center for the Utah Jazz, reportedly, contracted the highly contagious COVID-19 virus.
When responding to questions regarding the issue this week, the talented player said he understands the position of the NBA in wanting to protect fans and players.
James also said that when he made his first remarks regarding the memo, he had no idea that there were already extensive conversations going on about the virus. James told reporters:
"If they feel like it's best for the safety of the players, the safety of the franchise, the safety of the league to mandate that, then we all listen to it."
Meanwhile, after a Utah Jazz player tested positive for the Coronavirus, the NBA has decided to suspend games indefinitely.
Rudy Gobert, who plays center for the Utah Jazz, reportedly contracted the highly contagious COVID-19 virus, forcing the NBA to issue a suspension of all its games.
Lebron James took to Twitter to air his displeasure at the announcement made by the NBA, stating that the whole year has been a disappointing one.
Someone who seems to be in total support of the suspension is Golden State Warriors star player Stephen Curry, who assured fans that the game would be back soon, but now, everyone must protect themselves and their loved ones.