Alan Alda from M*A*S*H Opens up about Spending Time with His Grandkids
Family man and "M*A*S*H" star Alan Alda, who is a loving dad to his three kids and a proud grandfather to his eight grandchildren, recently opened up about spending time with his grandkids. 
The 84-year-old Hollywood Veteran Alan Alda recently had a conversation with "Closer Weekly" in the seventh season of his "Clear+Vivid" podcast and talked about the time he spends with his grandkids. 
In the interview, Alan gushed over the fact that he and his grandchildren like to laugh. All of his grandkids are apparently proficient in making everyone else laugh, and the "West Wing" alum always finds it entertaining to spend time with them. 
I love this video. My granddaughter and I trying a way-under-rehearsed tap routine when she was about 9. One performance only in the garage. pic.twitter.com/O40gvJcyNR

— Alan Alda (@alanalda) August 24, 2019
PAMPERING HIS GRANDKIDS
The loving grandfather also does not mind indulging his children with gifts every once in a while. Instead, he claimed that he is not spoiling them. He believes it as a gesture of showing them that they are loved. 
"I think you can't express too much how you care for someone, it doesn't spoil them."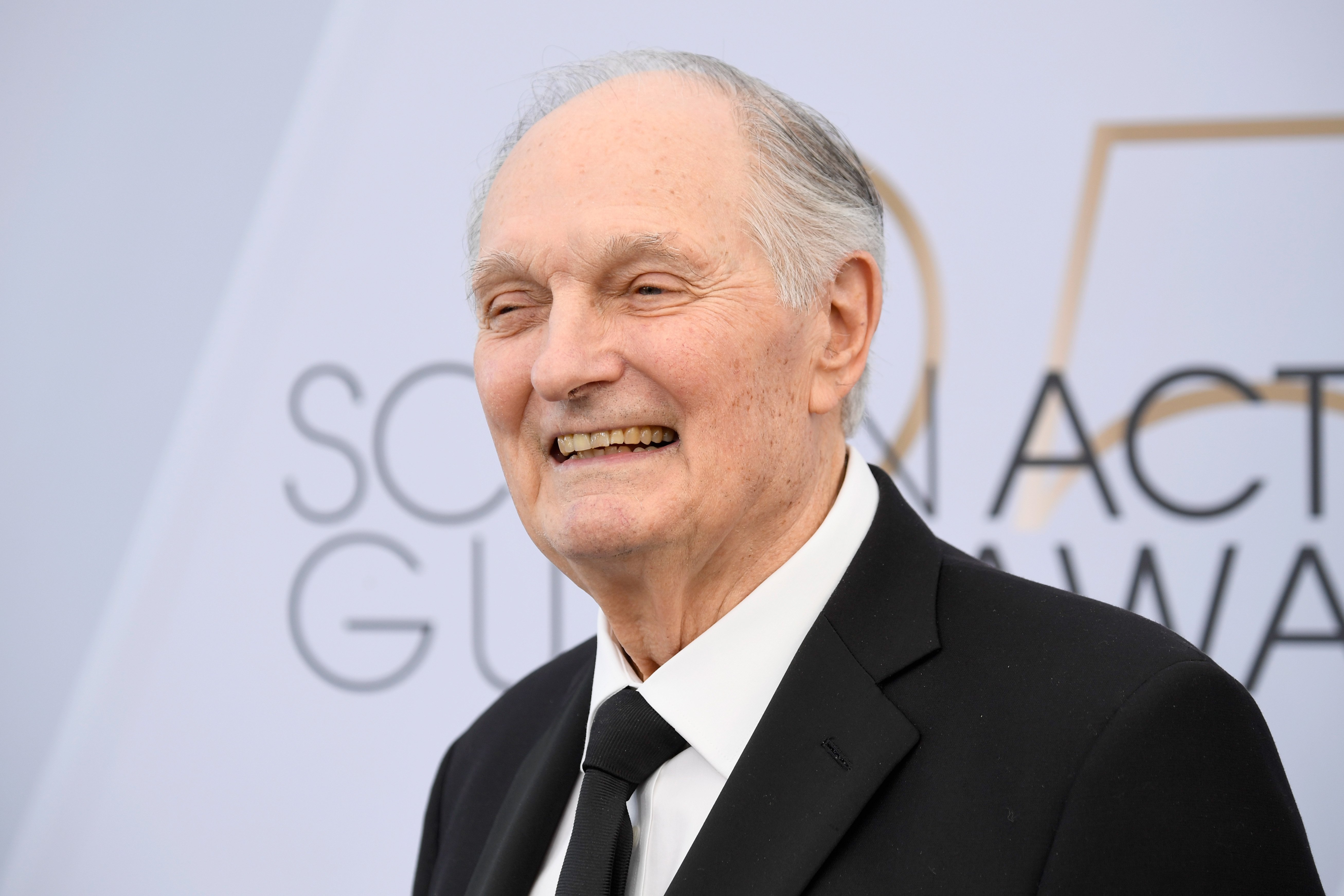 His claims are also backed up by the fact that some of his grandchildren have already established themselves as professionals, with one of them working as an actor and another engaged in a PR firm. 
THE NEW GENERATION
Being the supportive grandparent that he is, the six-time Golden Globe winner also stated that he often mentors his grandson about the ins and outs of the glamorized profession. 
However, the seasoned actor is still working on teaching his younger generations, and not just his grandkids but also his own offsprings, that it does take a lot of effort to be with someone you love. 
"The Longest Ride" star believes that his kids took for granted, the fact that he and his wife Arlene had put in a lot of effort behind their sixty-three years of marriage that is still going strong. 
Arlene and I are celebrating our 60th anniversary today. Still laughing.

(Photo Brad Trent) pic.twitter.com/ijTPpRB4o3

— Alan Alda (@alanalda) March 15, 2017
A FAMILY MAN
The devoted family man did, in fact, put in a lot of effort to be there for the people he loved. Even during the 11 seasons of "M*A*S*H," he drove to LA from his New Jersey home because he did not want to agitate his family life. 
However, when Alan was questioned by "The Sydney Morning Herald" about the secret of his lasting marriage, he replied saying that he has a lot of peers who have been married for the same duration, if not longer, but in Hollywood people tend to talk about it more often. 
The octogenarian actor, who is among the few remaining legends of his generation, was also seen walking the SAG Awards red carpet event with his grandkids. "A few are missing," the living legend humored the reporters referring to the three grandkids that could not attend the event. 
Shortly after the beautiful family graced the red carpet, "The Four Seasons" star was also awarded the SAG Life Achievement award by his colleague Tom Hanks for the decades of service he provided in Hollywood.