Catherine Zeta-Jones Mourns Death of Sculptor Seward Johnson Jr with Photos of His Sculptures
Catherine Zeta-Jones shared a touching tribute on social media to her cousin sculptor Seward Johnson Jr, who passed away recently. The actress posted photos of his famous works.
On Instagram, Zeta-Jones captioned two photographs of Mr. Johnson's larger-than-life pieces of art: "RIP our cousin Seward Johnson Jr., sculptor and great human being."
"Like his iconic sculpture "Double Check" that survived 9/11, his work, love and inspiration will live on," the 50-year-old added.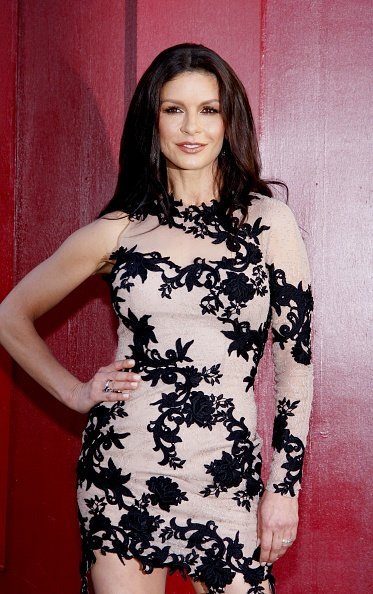 IMMORTAL ART
Zeta-Jones's fans rushed to offer up messages of sympathy. One person commented on her post that she had the pleasure to admire his sculpture in the U.S. and that his art is everlasting. 
Another fan said that Mr. Johnson's pieces of art are so lifelike. He added that may his soul be honored until the end of time. 
As reported by The New York Times, Mr. Johnson died from cancer at his home in Key West, Florida, on March 10, 2020. He was 89.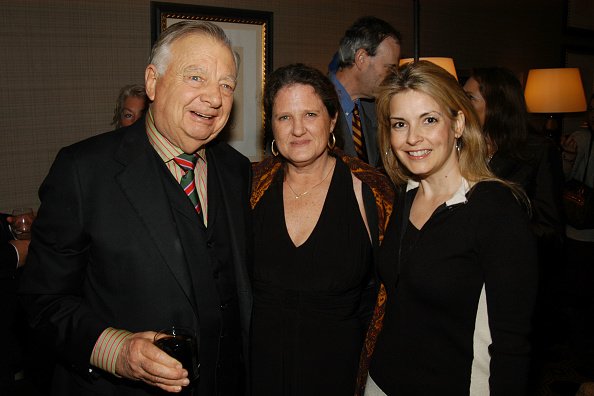 "DOUBLE CHECK"
Besides his art, Mr. Johnson was a member of the family that established the pharmaceutical called Johnson & Johnson. Mr. Johnson's sculptures often caught passers-by unawares.
One of his most acclaimed sculptures is what he called "Double Check. It's a seated businessman evaluating the contents of his briefcase.
It was just a month ago that Zeta-Jones was paying tribute to her husband, Michael Douglas' father, Kirk.
LIFELIKE SCULPTURE
The sculpture was in Liberty Park near the World Trade Center when the attacks of September 11, 2001, left the place in wrecks. That day, a lot of other artworks in the buildings and outside were damaged.
However, the "Double Check" survived, covered in debris. Firefighters reportedly have attempted to save it because the sculpture is so lifelike.
It turned into a symbol of endurance to a few people. The sculpture was placed in the newly named Zuccotti Park in 2006.
In a 2005 interview with The New York Times, Mr. Johnson said, "I thought of him as a businessman Everyman — with his briefcase — getting ready for his next appointment, and people identified with him."
He added that when the "Double Check" survived, it was one of them — surviving too. Meanwhile, it was just a month ago that Zeta-Jones was paying tribute to her husband, Michael Douglas' father, Kirk.
The legendary actor passed away on February 6 at age 103. Zeta-Jones took to Instagram to share a photo of herself and Kirk.
The actress wrote that she'll love him for the rest of her life and that she already misses him. Douglas broke the news of his father's passing on Instagram.