Tom Hanks Recalls Inspiring Quote from His 'A Beautiful Day in the Neighborhood' Character, Mister Rogers to Stay Positive during COVID-19 Quarantine
Award-winning actor Tom Hanks, while trying to stay positive during his COVID-19 isolation program, took to Instagram to share an inspiring quote from Mister Rogers.
Tom Hanks announced last week that he and his wife Rita Wilson had been infected with the Coronavirus pandemic while working on a new movie project in Australia.
Following a brief period of silence after his shocking announcement, the Hollywood legend has been giving his fans updates about his isolation with Rita.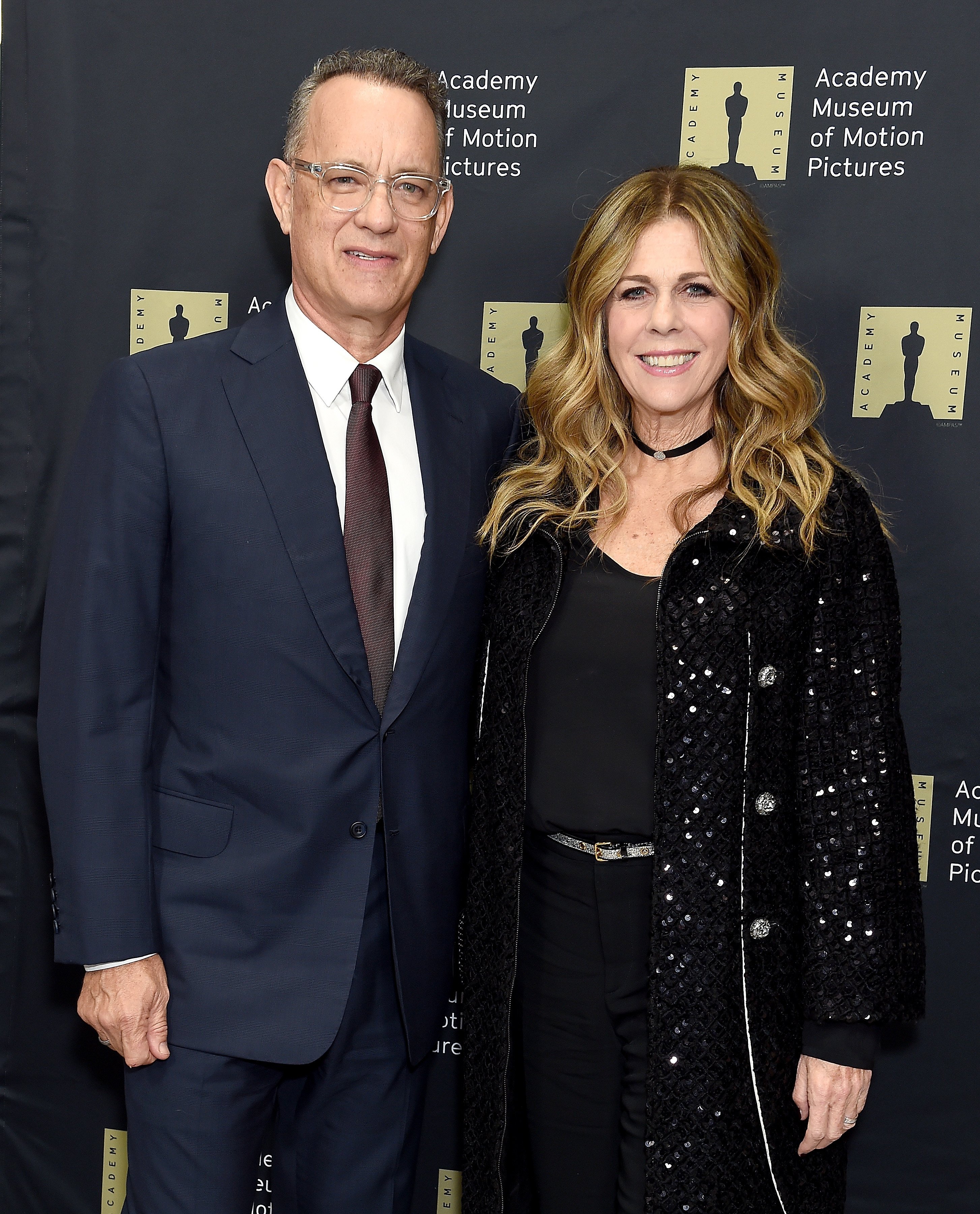 Recently the "Forest Gump" actor posted a picture on his Instagram page that was accompanied by a motivational quote from TV personality, Mister Rogers.
In the photo, there is a glass half-filled with water, a cute stuffed kangaroo holding a miniature Australian flag, along with what looks like a healthy afternoon snack. Captioning the photo, Tom wrote:
"Thanks to the Helpers. Let's take care of ourselves and each other. Hanx"
Tom referencing the "helpers," comes from a Fred Rogers quote that he usually said during difficult times. The Australian government has undoubtedly been of help in this trying time for the couple. 
Tom was one of the first celebrities to test positive for Coronavirus.
Hanks, 63, is said to have been having a "good time" with his wife in Australia before they were diagnosed with the COVID-19 virus.
MP Premier of Queensland and Minister for Trade Annastacia Palaszczuk, confirmed while speaking to reporters that while the couple is in isolation, moves are already being made to ensure that all those who were in contact with them self-isolate. In her words:
"Tom has been having a wonderful time on the Gold Coast, and we are so lucky to have Tom in Queensland."
It seems the actor is doing well in isolation. Just days ago, Tom allayed fears of his fans when he posted a picture with his wife from quarantine. 
Sharing the picture, the Hollywood veteran thanked fans for their love and support, and advised everyone to take care of themselves and those around them.
Last week, the announcement by Tom shook the world as he was one of the first celebrities to test positive for Coronavirus. Social media was agog, with several memes generated on Twitter by fans of the 63-year-old actor.
In the real world, the WHO officially declared the COVID-19 a pandemic, while the US banned all flights from Europe for 30 days.