Porsha Williams from RHOA Shares Cute Videos of 11-Month-Old Daughter Pilar Taking Her First Steps
Porsha Williams shared two clips of her 11-month-old daughter Pilar Jhena taking her first steps. Her fiance, Dennis McKinley assists their child in one clip.
Porsha Williams' daughter, Pilar Jhena has taken her first steps at 11 months old. The proud mother shared clips of her little girl's latest milestone and revealed the funny story behind it.
According to the 'The Real Housewives of Atlanta" star, she and PJ's father, Dennis McKinley were doing the Flip the Switch Challenge when their daughter manifested her ability to walk.
"I guess she was like, 'Aight I'm out,'" Porsha joked.
A HUGE STEP FOR PJ
One of the two clips the celebrity mom shared featured PJ taking several steps before losing her balance and falling to the floor. Porsha could be heard in the background clapping and cheering her on.
In just a few days, PJ will be turning one (her birthday is on March 22), another milestone Porsha will no doubt mark with fanfare.
The second clip showed PJ struggling to get on her feet as she holds a feeding bottle to her mouth with one hand. Her father and Porsha's fiancee, Dennis assists her by placing her back in a standing position.
With Dennis walking behind her, PJ manages to take several steps on her own until she reaches their couch. She does this while drinking milk from her bottle. What a multitasker!
IT'S BEEN A YEAR
It seemed like only a while back when Porsha gave birth to PJ and gushed about becoming a mother for the first time. Then two months later, she delighted in the tot trying to utter the word, "Hi."
In just a few days, PJ will be turning one (her birthday is on March 22), another milestone Porsha will no doubt mark with fanfare. However, with the current climate brought about by the Coronavirus, there's no telling how Porsha will intend to celebrate.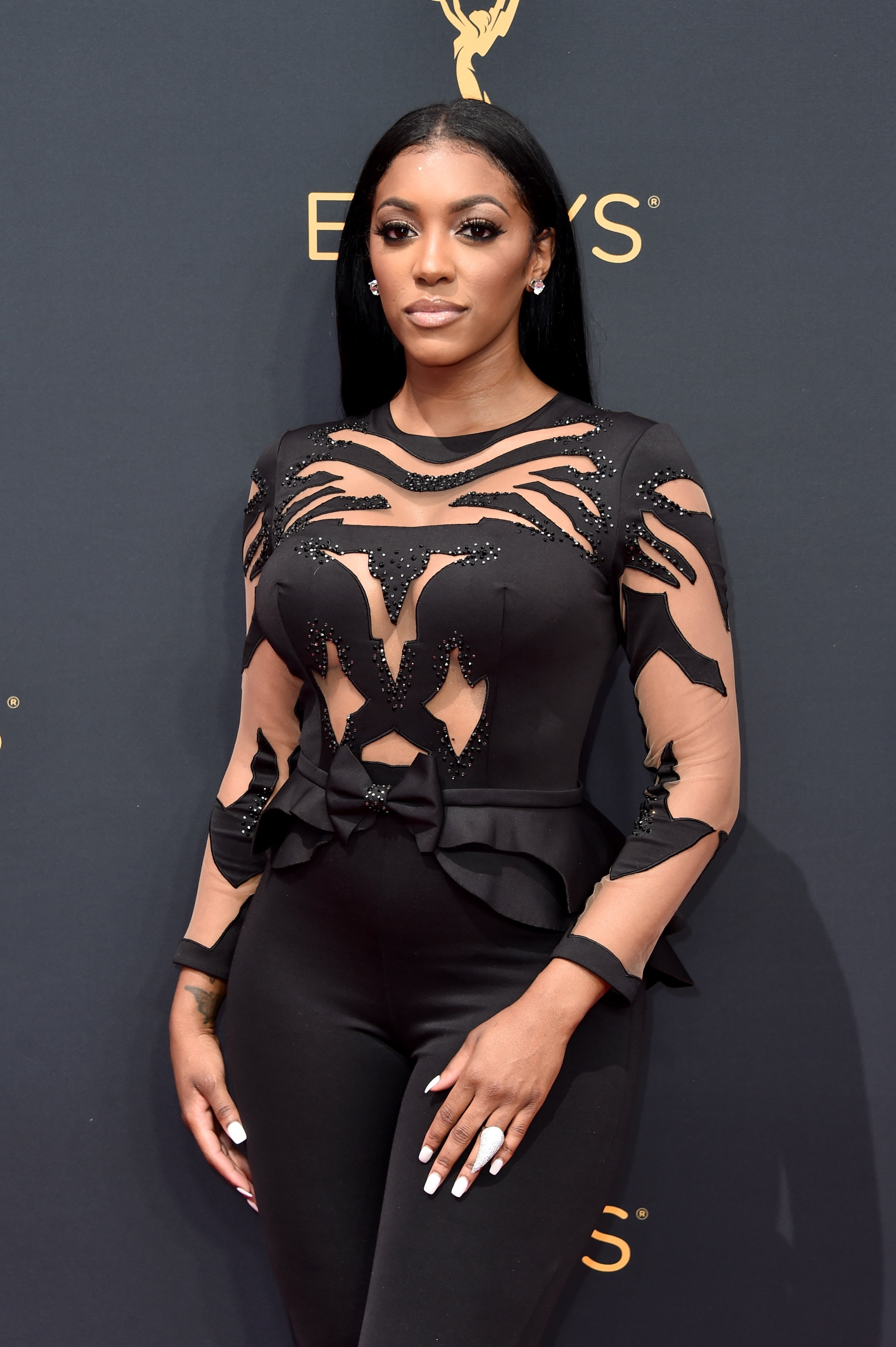 A RELATIONSHIP ON THE MEND
What seems certain for now is PJ will be surrounded with love from her parents on her special day. Porsha and Dennis seem to be working things out judging from their recent posts together.
The couple went through a rough patch last year when Porsha learned of Dennis' infidelity. She found out after the fact that her fiance cheated on her while she was pregnant with Pilar.
After calling off their engagement, Porsha got re-engaged with Dennis In December. In January, she a new round of rumors suggested Dennis was flirting with a group of women at an Atlanta diner in the wee hours of the morning.
A video of the sighting was posted on social media. Williams remained mum about the issue and Dennis defended himself by posting a now-deleted photo with the question, "I can't eat?" He seemed to imply that he was merely enjoying a meal with some female friends.