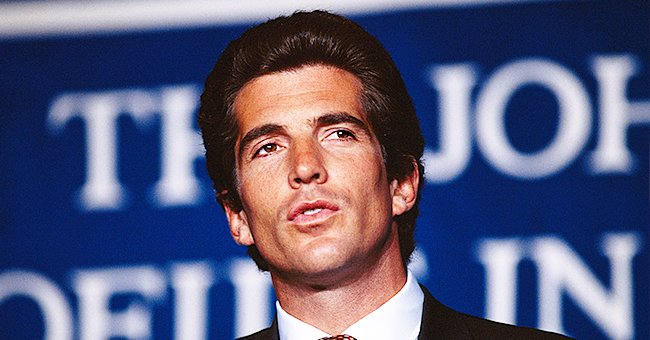 Getty Images
John F Kennedy Jr's Plane Crash Wasn't an Accident Suggested John Hankey: 'There Was No Rain'
It's been 22 years since John F. Kennedy and his companions lost their lives in a plane crash. Through the years, sources have claimed that their deaths were not an accident, and something might have actually caused it to happen.
John F. Kennedy Jr., his wife Carolyn Bessette, and sister-in-law Lauren Bessette lost their lives in a fatal aircraft crash that occurred on July 16, 1999. Decades after the tragic incident, the controversies around the cause of death remains.
While some consider it a tragic accident, a podcast once revealed that it might have been planned after all. The podcast, titled "Fatal Voyage: John F. Kennedy Jr. Case Solved," examined the events and concluded that the crash was not a product of pilot error.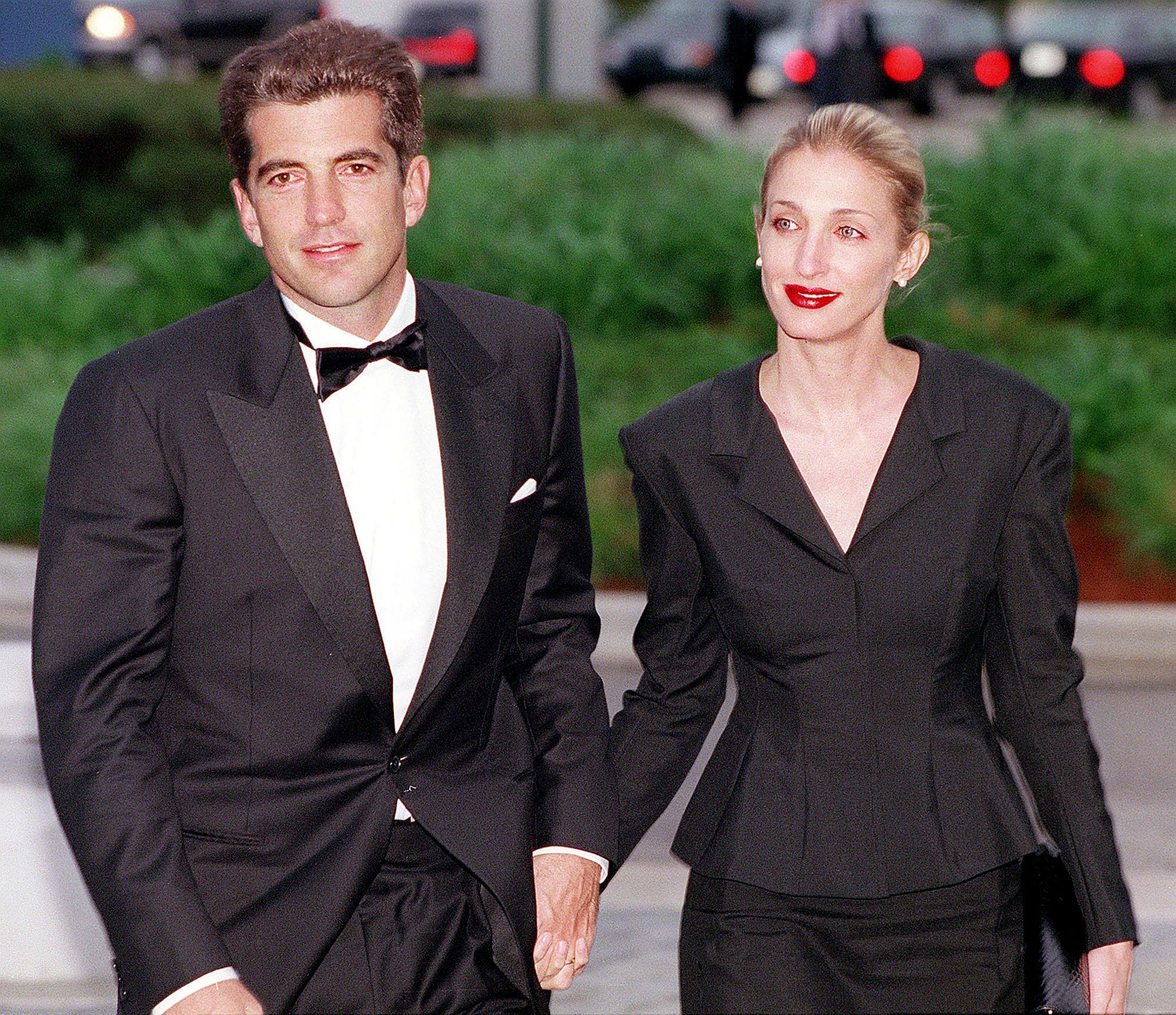 John F. Kennedy, Jr. and Carolyn Bessette Kennedy arrive at the annual John F. Kennedy Library Foundation dinner on May 23, 1999, at the Kennedy Library in Boston, MA. | Source: Getty Images.
Reports in 1999 published that the weather was not fit for flying at the time of their flight and that JFK Jr., who was flying the plane, might have experienced spatial disorientation. However, John Hankey noted in the podcast years later that this might not have been the true case:
"There was no rain, there was no fog, it was fine. And in fact, people on the ground confirm this … So we can rule out any bad weather."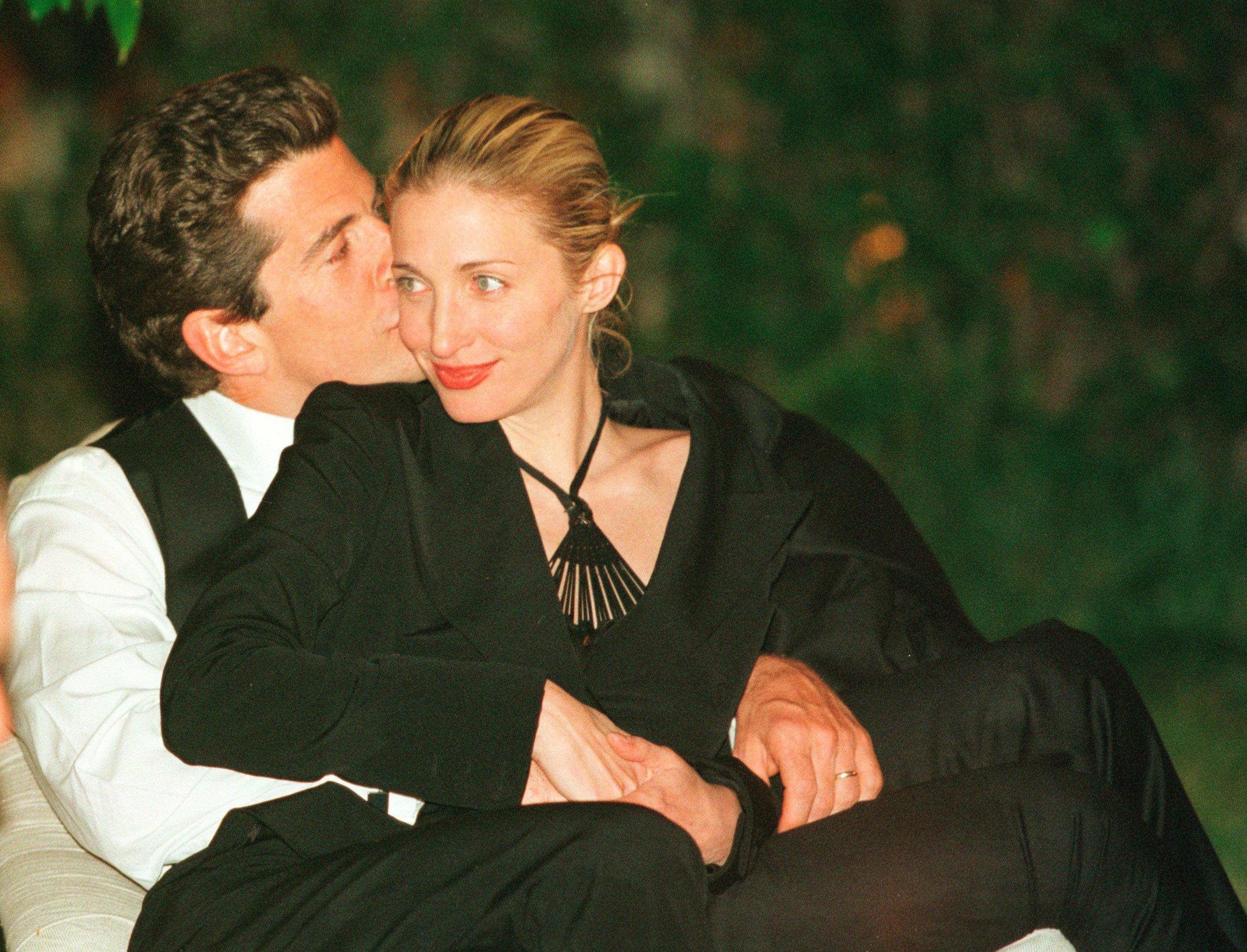 John F. Kennedy gives his wife Carolyn a kiss on the cheek during the annual White House Correspondents dinner May 1, 1999, in Washington, D.C. | Source: Getty Images.
At the time, Kennedy was flying to Massachusetts for his cousin Rory's wedding. The plane never arrived in time for the event, and it was declared missing shortly after.
A search was conducted, and on July 21, 1999, five days after takeoff, divers found bodies of the group members at the bottom of the Atlantic. Initially, the official report stated that the cause of the crash was pilot error.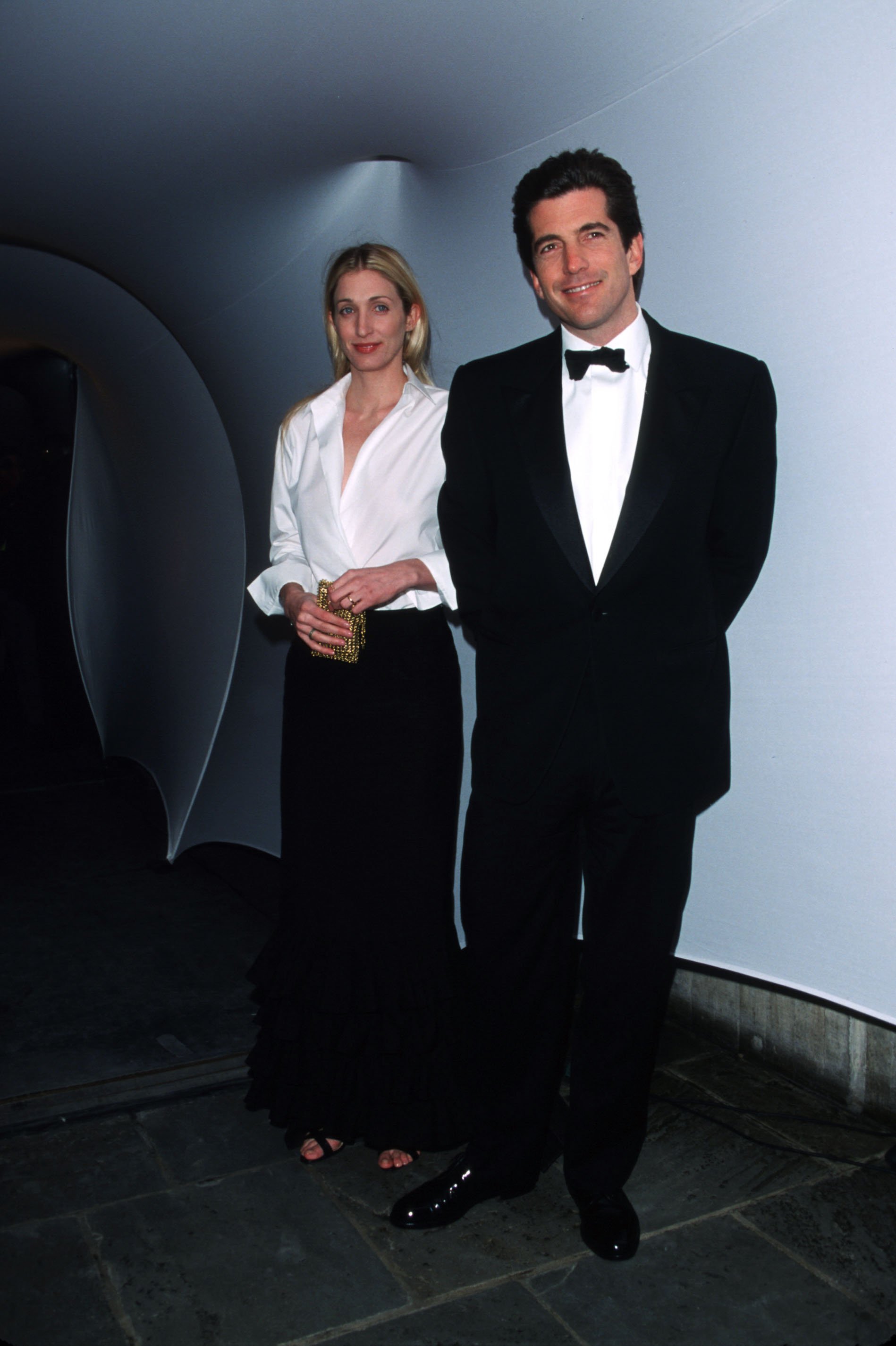 John F. Kennedy, Jr. and his wife Carolyn Bessette pose for a picture at the Annual Fundraising Gala on March 9, 1999, in New York City. | Source: Getty Images.
However, in the podcast, the author of "Exploding the Truth: JFK Assassination" tried to debunk this claim. At the time, he shares that JFK Jr. was under immense pressure from others to continue what his family had started in US politics.
Another podcast guest chose to focus on the seeming coincidences that occur in the Kennedy family in the second episode of the podcast. There, he mentioned the so-called "Kennedy Curse."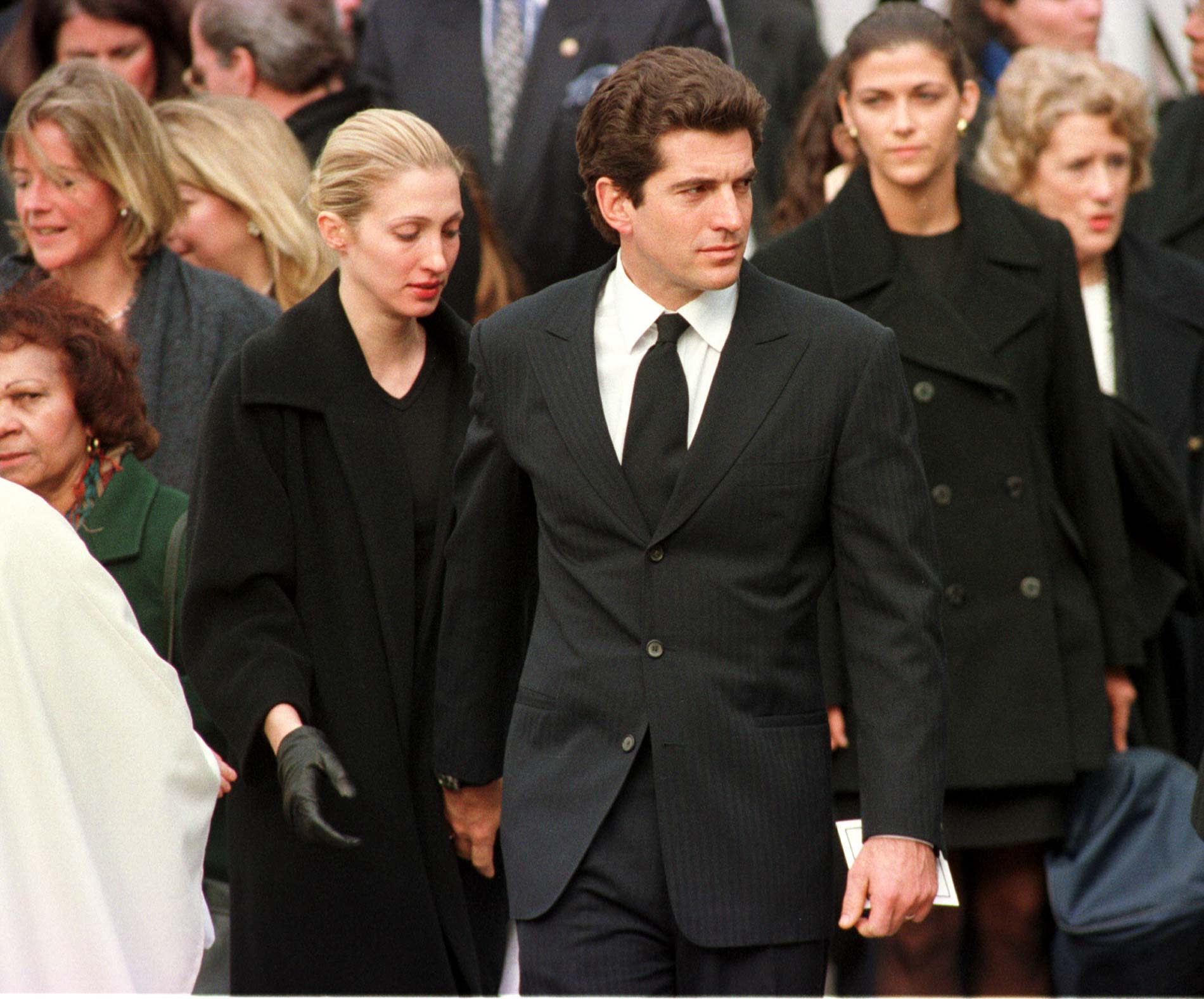 John F. Kennedy Jr. with his wife Carolyn after Michael Kennedy's funeral in Massachusetts on March 1, 1998. | Source: Getty Images.
In that same episode, John Koerner also made an appearance. He claimed there was "something psychological" about the tragedies that visited each generation of the Kennedy family. He described it as "the curse of power."
The podcast host, Colin McLaren, revealed that the rumors started following the assassination of President John Kennedy, which some believe was a product of a conspiracy that also included JFK Jr.
The rumors took on flesh when the junior Kennedy's uncle, Bobby Kennedy, was killed following his success at the California presidential primary. Whether the deaths are due to conspiracies or sheer risky behavior is a debate that might last a long time.
Kennedy and his wife were American royalty prior to their deaths, always looking their best in every event. As famous as they were for their names, they were even more famous for their good looks.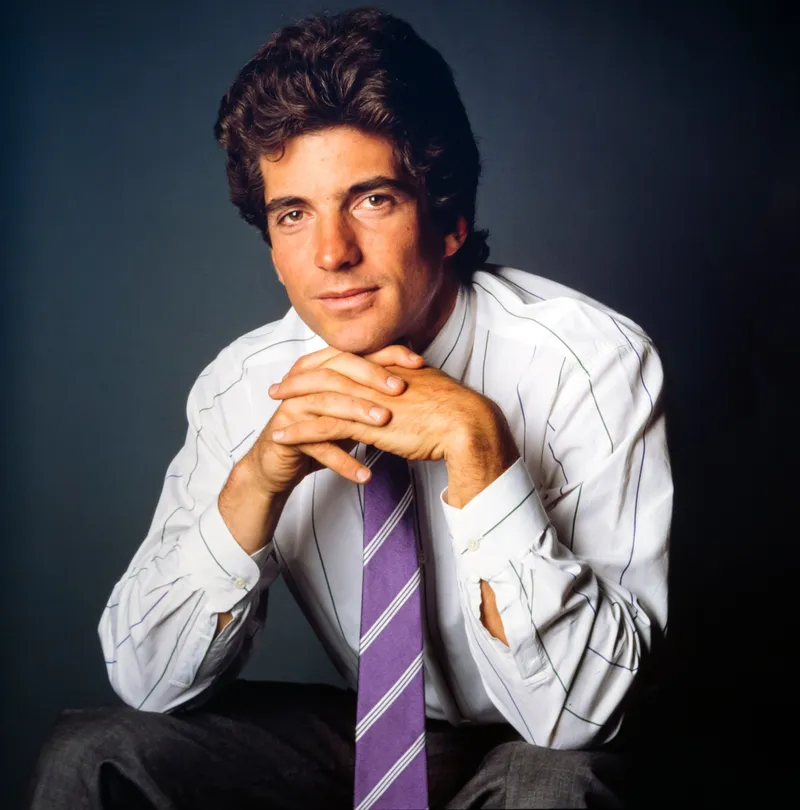 Studio portrait of American lawyer and magazine publisher John F Kennedy Jr (1960 - 1999) on June 09, 1988 | Photo: Getty Images
In early May 1999, George, the magazine that JFK Jr was the editor-in-chief for, hosted a table at the White House Correspondents Dinner. There, he and his wife Carolyn entertained guests the entire night.
After the dinner held at the Washington Hilton, they proceeded to an afterparty by Vanity Fair, an exclusive political event wherein the spotlight was on the Kennedy couple. As onlookers put it, everyone "stopped and turned around as they walked in."
Despite rumors of them being at a crossroads because of Carolyn's distrust of the media and talks of his future and where it would take their relationship, they were at ease with each other that night.
1999 was supposed to be a great year for the Kennedy couple, with a lot of things slated for their future. They were fixtures in the New York social scene, and they were figuring out where they were headed next, both as individuals and as a couple.
Unfortunately, none of these ended up happening due to the tragic plane crash that took their lives. Twenty-two years after their deaths, their inner circle continues to remember them for the good friends that they were.
They were known as a warm couple who welcomed everyone around them. As JFK Jr would have turned 60 in November 2020, people chose to share never-before-seen photos of the couple to celebrate.
JFK Jr. was famously known to the public as a renowned journalist and the son of late President John F. Kennedy and Jacqueline Kennedy. However, to those closest to him, he will continue to be remembered as a loving family member and a loyal friend.
Please fill in your e-mail so we can share with you our top stories!