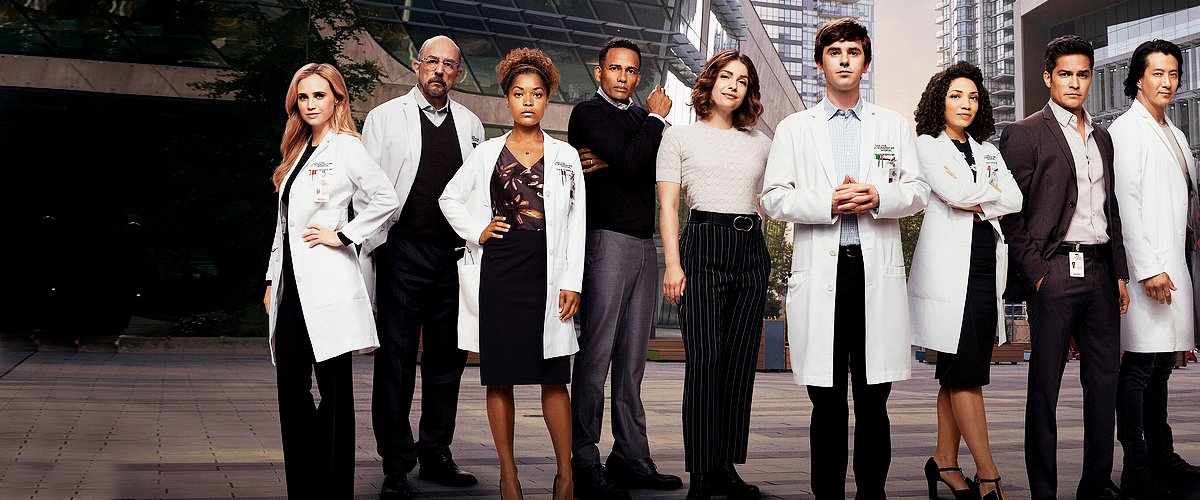 Getty Images
'Good Doctor' Fans Can't Wait for Season 3 Finale and Take to Twitter with Their Reactions
"The Good Doctor" Season 3 is about to end with a two-part season finale expected to air on March 23. Fans, however, admitted on Twitter that they can't wait.
The official Twitter account of the show uploaded the trailer of the highly-anticipated finale on March 17. In it, the main characters are seen struggling to fulfill their duties due to an earthquake.
"I don't want either of them to die."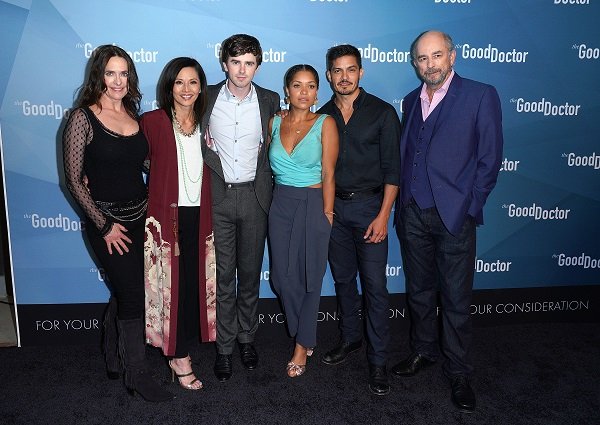 Freddie Highmore and the cast of "The Good Doctor" on May 22, 2018 in Culver City, California | Photo: Getty Images
"THE GOOD DOCTOR" FINAL EPISODES
One of the things that were highlighted in the short teaser was that "not everyone will make it out" as a building where a charity event was taking place collapsed.
Fans of the show went wild on Twitter, especially because they saw Freddie Highmore's character, Dr. Shaun Murphy, crawling under the debris when another earthquake hit San Jose, California.
A Twitter user made a strong statement online, claiming that her "hot doctor" Shaun must be safe and sound at the end of the episodes. Otherwise, she would just stop watching the show.
She pointed out, though, that the trailer made her cry, which means that she is just as eager as the rest of the show's fans to see what happened.
FANS' REACTIONS
Paige Spara's character Lea, Shaun's love interest, apparently was in the previously mentioned building, but she was nowhere to be seen during the trailer. Fans pointed out on Twitter that she must not die either. One of them wrote:
"I don't want either of them to die. Lea needs to be with Shaun and Melendez [Nicholas Gonzalez] needs to go back with Dr. Lim [Christina Chang]."
Another aspect that several people pointed out, and some even complained about, was that the finale was scheduled for March 23, which means that they pushed it back an entire week.
As Good Housekeeping reported, taking short breaks between episodes is a common practice for TV shows, and they are frequently done around cultural events and periods of historically low viewership.
PEOPLE CAN'T WAIT FOR THE FINALE
For instance, it is expected for most series to take a break during holidays and even around the World Series to make sure that they have as much attention as possible.
In this case, it was all about coronavirus. During the usual time slot for "The Good Doctor," ABC aired a "20/20" special about the virus titled "Pandemic: What You Need to Know."
People understand, but they have also complained about it on social media, claiming that the wait is "killing" them. Another Twitter user admitted to counting down the days.
The cast of "The Good Doctor" probably cannot wait for the finale to air either. However, they already know what happened, especially Freddie Highmore.
FREDDIE HIGHMORE DIDN'T WANT TO PARTICIPATE IN THE SHOW
Speaking of the "Bates Motel" star, he once revealed that he initially passed on his role as Dr. Shaun Murphy due to all the time he spent working on the previously mentioned TV series.
Freddie portrayed Norman Bates between 2013 and 2017, which made him understand the level of commitment that an actor must have whenever they accept to participate in a long-running project.
The experience also taught him to choose his acting gigs carefully. Otherwise, he could get stuck doing something he didn't really want to do for a long time. He added:
"It was just a case of finally getting home and sitting down and figuring out that this was indeed the right thing to be doing."
Sony Pictures and David Shore, the developer of the show, also played their part in convincing Freddie to join the project. The former agreed to run the first season for 18 episodes instead of the standard 22.
The latter assured the "Good Doctor" star that the series would be "wonderful," and fortunately for the fans and the success of the show, Freddie jumped on board.
Please fill in your e-mail so we can share with you our top stories!