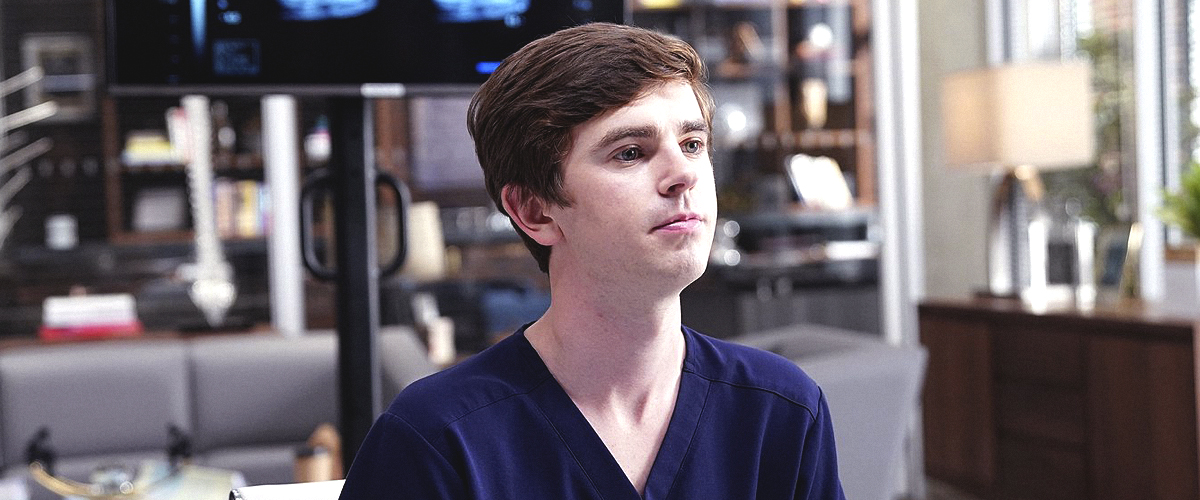 facebook.com/The Good Doctor
Freddie Highmore Initially Declined the Leading Role in 'The Good Doctor'

Freddie Highmore, the actor best known as Norman Bates on "Bates Motel," has been portraying Dr. Shaun Murphy on "The Good Doctor." He initially passed on the role, though.
"The Good Doctor," which was released on September 25, 2017, has attracted a lot of attention due to its unique premise: a young autistic savant surgeon who works at the prestigious San Jose St. Bonaventure Hospital.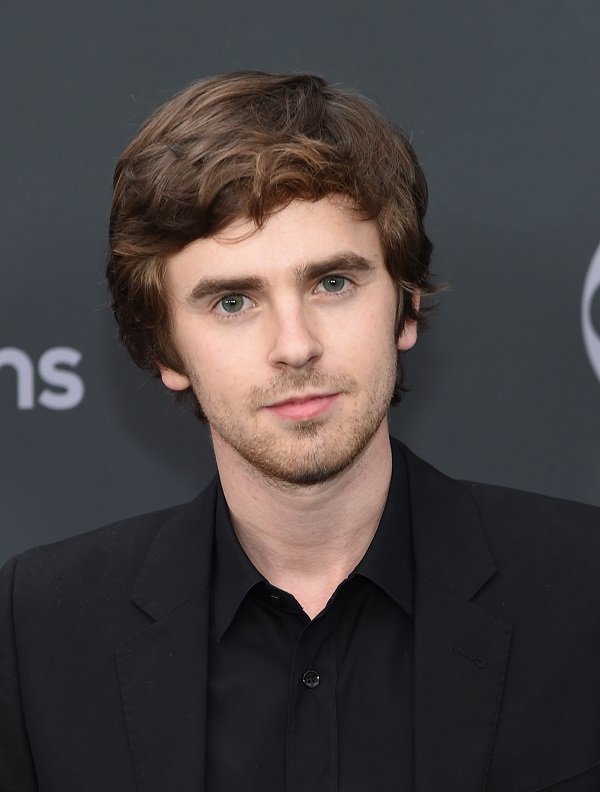 Freddie Highmore on May 14, 2019 in New York City | Source: Getty Images
Freddie Highmore is the reason for the show's success
One of the best aspects of the show is the outstanding performance of Freddie Highmore, who captivated the world with the 2004 film "Finding Neverland" and later shocked everyone with his incredible portrayal of Norman Bates on "Bates Motel."
Showrunner and executive producer David Shore admitted that the secret behind the series' success was Freddie's "exquisite" way to play Dr. Shaun Murphy.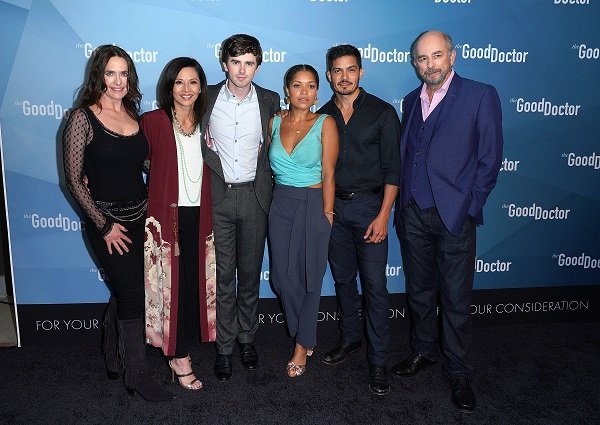 Freddie Highmore and the cast of "The Good Doctor" on May 22, 2018 in Culver City, California | Source: Getty Images
"It's a role that is easy to do badly — and he has done it exquisitely. You just get the sense that there's so much going on behind those eyes, even though it's not being communicated in a traditional way," David pointed out.
That being said, "The Good Doctor" could have been quite different as Freddie initially turned down the role.
Freddie didn't want the part
In an interview that the actor had with AdWeek, he admitted to being hesitant about working on the show due to all the time he spent working on "Bates Motel," which ran from 2013 to 2017.
Freddie pointed out that once an actor has worked in a long-running project, they become aware of the "necessary commitment" that involves accepting another similarly long show.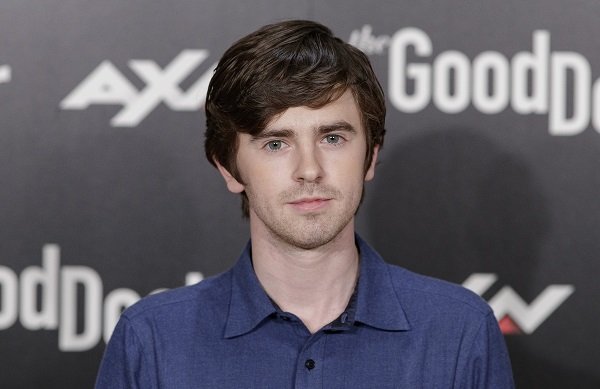 Freddie Highmore on March 26, 2019 in Madrid, Spain | Source: Getty Images
He added that actors should also learn to choose their gigs carefully because, otherwise, they "could end up on something that you might not want to be doing for years."
"I guess it was just a case of finally getting home and sitting down and figuring out that this was indeed the right thing to be doing, and not wanting to jump into something if you couldn't commit yourself a hundred percent to it," Freddie added.
David Shore and Sony Pictures convinced him
Apart from that, the actor emphasized that the final push he needed to accept the role was David Shore. He convicted Freddie that it would be a "wonderful project" to be a part of, and he finally took the starring role of "The Good Doctor."
Freddie also confessed that Sony Pictures, the network in charge of producing the show, played its part into convincing him. They adapted the first season to run for 18 episodes instead of the standard 22 per season that most drama series do.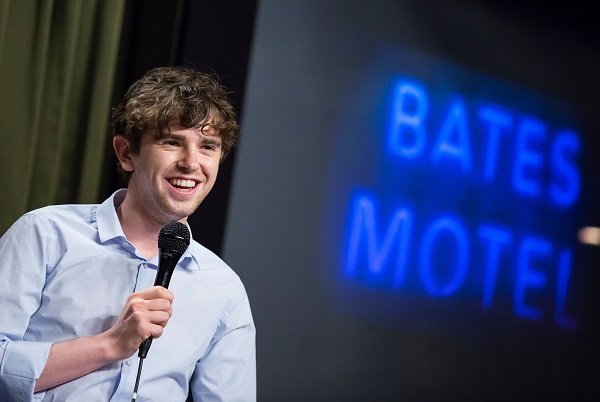 Freddie Highmore on June 1, 2015 in Los Angeles, California | Source: Getty Images
Although most actors prefer to work on shorter shows to accept gigs on other projects, Freddie pointed out that this case was different as he feels better in "a slightly more contained version of a season."
He added that he wouldn't like to do a long show "just for the sake of it," so that start with an 18-episode drama and see how things develop after that seemed like "a wise idea."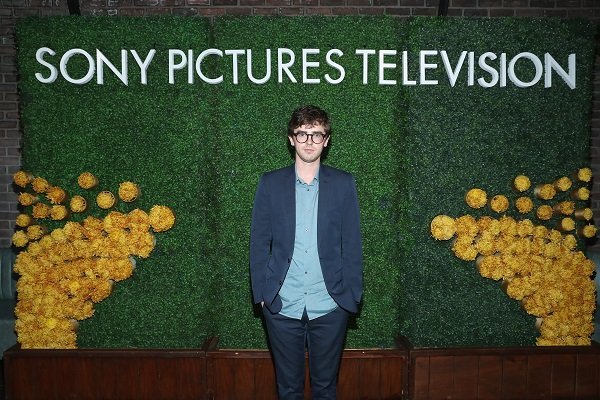 Freddie Highmore on May 24, 2017 in Los Angeles, California | Source: Getty Images
Freddie's thoughts on the show nowadays
During an interview with "Popcorn with Peter Travers," Freddie admitted that he felt proud that his character was changing and developing over time, pointing out that the fact that Shaun had autism didn't mean that he was incapable of growing as a person.
The actor added that some people had a misconception about people with autism and tended to believe that they don't have emotions. Through the show, they have broken that stereotype showing Shaun's feelings in a very clear way.
"It's a role that is easy to do badly."
One of the aspects of the second season of "The Good Doctor" that not many people know is that Freddie directed one of the episodes. He admitted that contributing to the show in that way makes the whole experience more fulfilling.
At the moment, the series has two seasons, and the third one was released on September 23, 2019. One of the actors who will appear for the first time is former "House" star Robert Sean Leonard, who will portray a patient.
Please fill in your e-mail so we can share with you our top stories!