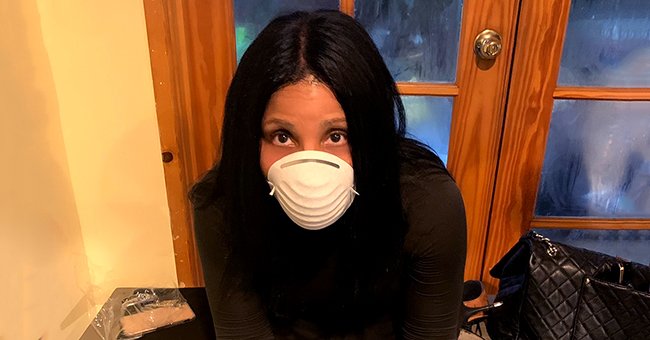 Twitter/tonibraxton
Toni Braxton Reveals She Has a Cold as She Shares Video of Herself with Face Mask & No Makeup
As the coronavirus rages on, fans are almost always on social media to see if their favorite celebrities have any updates. One such star is Toni Braxton, who recently caused a stir by announcing that she wasn't feeling too well.
However, fans can now heave a sigh of relief, as the singer-songwriter shared another update and confirmed that she only has the flu.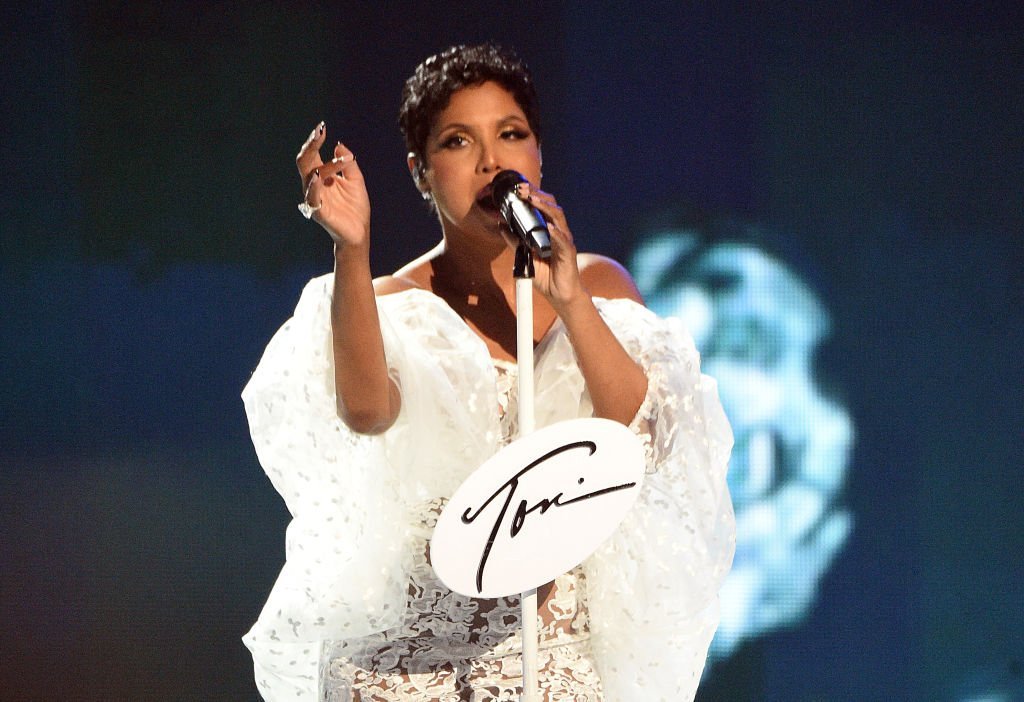 Toni Braxton performs onstage during the 2019 American Music Awards at Microsoft Theater in Los Angeles, California on November 24, 2019. | Photo: Getty Images
In an Instagram post, Toni wears a face mask and addresses her fans, explaining to them that they can also feel much better by ordering one of her products. She captioned the picture.
...I'm OK, just have a little cold and being cautious! 2) @unclebuds_hemp has HAND SANITIZER and FREE SHIPPING!..."
The product she was holding is a creation of Uncle Bud's Natural Products, a wellness and healthcare brand that she has been working with for a while now.
Toni and Uncle Bud's initially joined forces to help develop products that will help with the treatment of lupus — a disease that she has suffered from since 2008.
Earlier this year, she appeared in an interview with Essence, where she explained some of the lifestyle changes that she has had to make to help her deal with her condition.
Toni's consistency is also a part of her brand and her beauty routine.
There, she explained that she has been able to get a lot of comfort from Cannabidiol — a chemical known as CBD.
The chemical has gained significant popularity over the past few years, with many seeing it as a safer version of cannabis.
Her passion for CBD and helping people to defeat lupus was why she partnered with Uncle Bud's in the first place.
Of course, CBD isn't the only thing that Toni loves to always have on her. The multi-talented musician opened up a little about her beauty must-haves with Page Six recently.
In the interview, she confirmed that she has always stuck with "Good Girl," a fragrance from designer Carolina Herrera that she described as her "stage fragrance."
While Uncle Bud's hemp products help to keep her lupus in check, she also needs a little fragrance to make her the center of attraction wherever she goes. As it turns out, "Good Girl" can suffice rather nicely.
Please fill in your e-mail so we can share with you our top stories!