227 Star Marla Gibbs Wows in Rhinestone-Covered Jumpsuit in Pics from Making of Her Music Video
"The Jeffersons" star Marl Gibbs stuns in black jumpsuit embellished with rhinestones in a behind-the-scenes video of her music video.
In the video, Gibbs is all dolled up, sporting a bright pink shade of lipstick, dangling glamorous earrings, and her fabulous rhinestoned jumpsuit. Marla's caption read:
"It's Never Too Late!! We shot a music video for my jazz album. I thought it would be a good time to share, now that we can all use some positive encouragement..."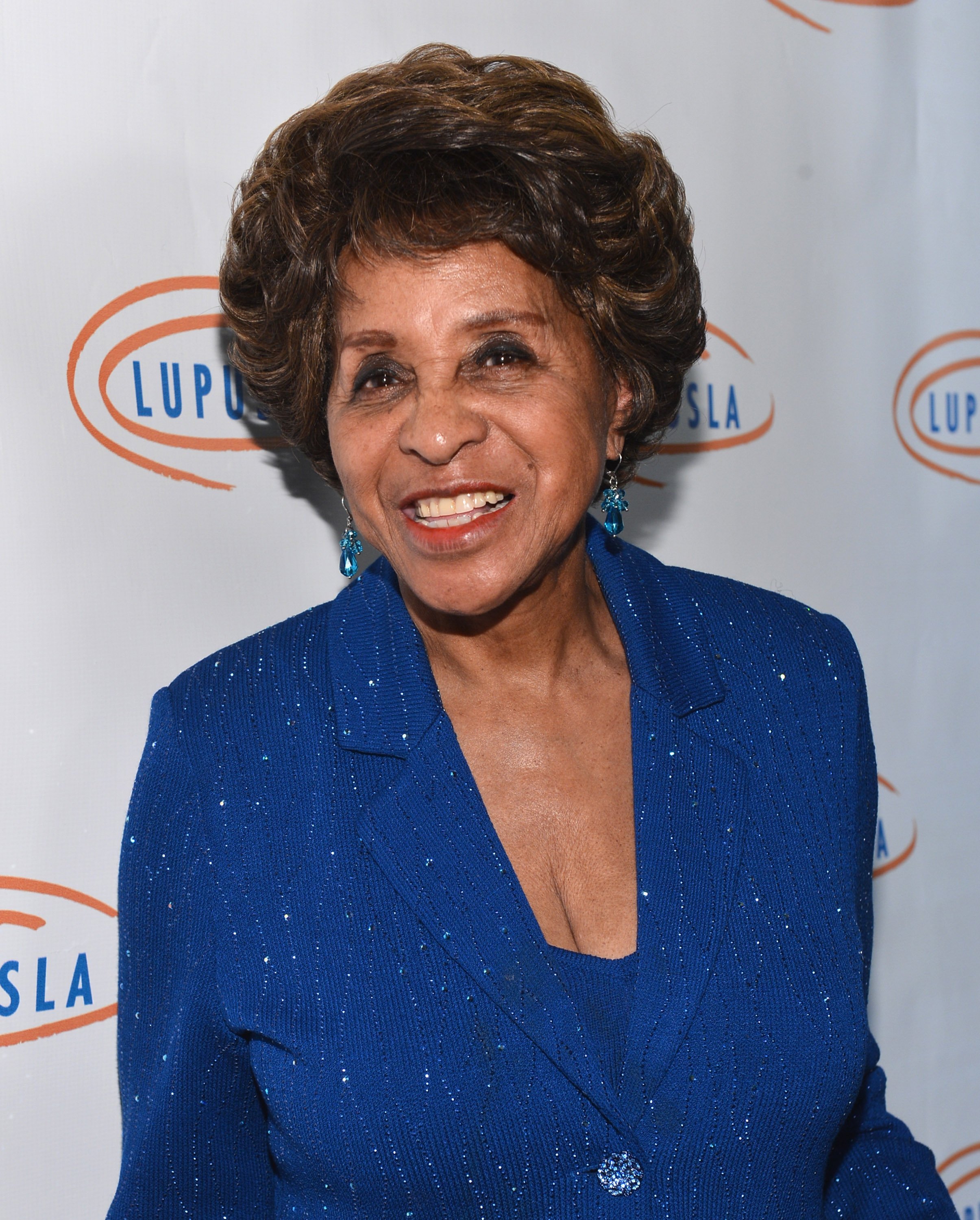 While walking away in her gorgeous outfit, Marla was recorded complaining about some people who have taken her heater and chair. She later concludes that they don't want her to have anything.
The video ends with a quick sweep around the room full of jazz instrumentalists. The music video was being created for her upcoming jazz album.
Clearly, good acting runs in Marla's family.
In an exclusive issue with Closerweekly, Marla opened up about her earlier acting days on "The Jefferson's" and revealed how the role on the show shaped her entire career. She said:
"[The Jeffersons] brought me a lot of love...people still tell me 'I love you,' and big, grown men will say, 'I gotta have a hug, Ms. Gibbs' — and I'll hug them!
The show was a spinoff of another sitcom, "All In The Family," and lead Marla to win five Primetime Emmy Award nominations for Outstanding Supporting Actress in a comedy series.
Back in the 80s and 90s, Marla was well known for her sharp-tongue and witty character on "The Jeffersons" as "Florence." The legendary actress cracked viewers up with her hot verbal jabs at "George Jefferson" on the show. 
Both her sister and daughter are actresses and are very well-known too. Marla's daughter Angela Gibbs and her older sister, Susie Garett are excellent actresses.
Angela is best known for her role in "Black Jesus," while Susie is best known for her role in "Punky's Brewster." Clearly, good acting runs in Marla's family.
From a comedy series superstar to a jazz singer, Marla's range of talent is both impressive and admirable.