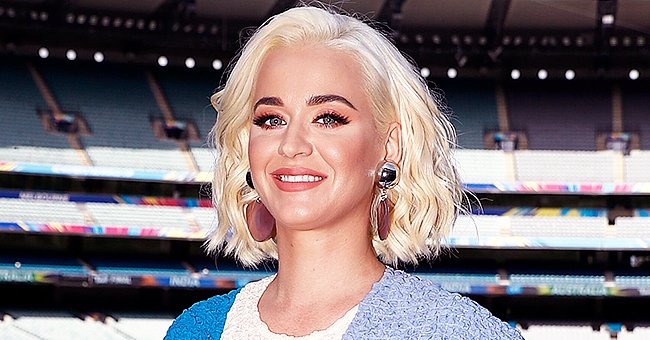 Getty Images
Katy Perry Wears Pink Top That Hides Her Baby Bump as She Eats Pickles during Self-Quarantine
Even while engaging in social distancing and doing her best to stay safe amid the coronavirus pandemic, Katy Perry has managed to keep her cravings satiated.
Yesterday, the 35-year-old singer shared a picture on Instagram where she eats pickles while completely dressed down and feeling the homely spirit. She wears a shirt with "How soon is now?" written on it as she looks into the distance. She captioned the picture:
"wHaT dAy Is It Even #stayhomeclub."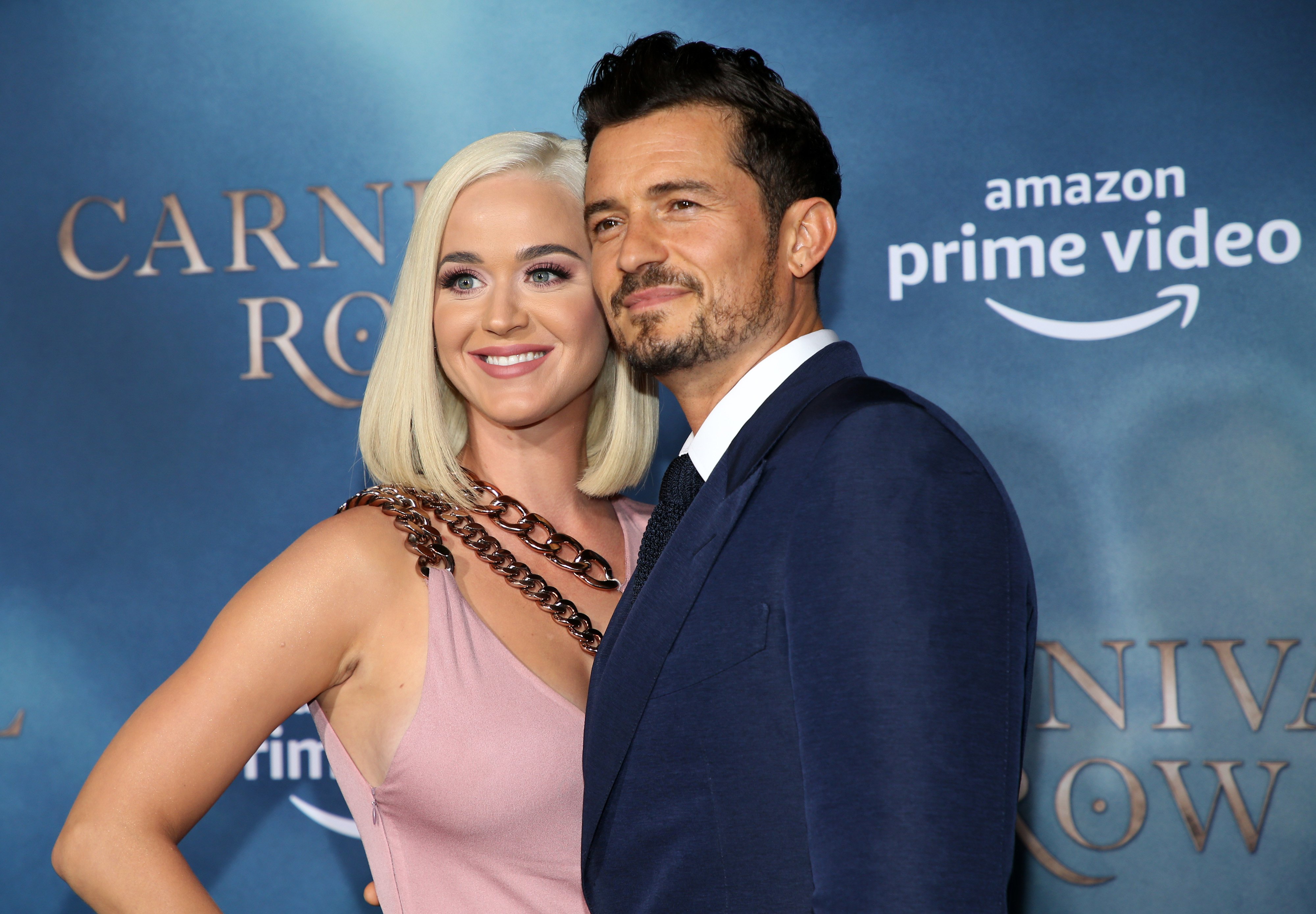 Katy Perry and Orlando Bloom attend the LA premiere of Amazon's "Carnival Row" on August 21, 2019, in Hollywood, California. | Photo: Getty Images.
Perry announced that she is expecting a child with British actor and fiancée Orlando Bloom earlier this month. In a video for her new single, "Never Worn White," she cradles her baby bump, revealing for the first time that she's got buns in the oven.
Since then, however, she has also opened up about her pregnancy experience. People Magazine reported that she called Sirius XM Hits 1 recently to talk about how excited she and Orlando are.
She also explained that she's been dealing with increasing cravings, although no one attributed those to her pregnancy because she's always been one to love eating.
Even celebrities have found it a bit tough to adapt to the government's self-isolation regimen.
Katy is definitely not the only person feeling the coronavirus blues, Hollywood Life confirmed that California Governor Gavin Newsom had ordered state citizens to stay at home as from March 19.
As the news source explained, California residents are to remain at home until further notice. They are also only to leave their homes if they need to go to the pharmacy, grocery store, or conduct other essential tasks.
The Governor already warned that the state's citizens are acutely vulnerable to the virus, and he advocated for safety and isolation in this period. Sadly, not everyone seems to be taking things well — including celebrities.
TV show host Ellen DeGeneres, for instance, has been having a bit of a difficult time so far. Insider reported yesterday that she has been bored at home so far, pointing to several Instagram posts in which she called a few of her celebrity friends.
Some of the friends that Ellen called include John Legend and Chrissy Teigen, Justin Timberlake and Jessica Biel, and Adam Levine. All confessed to being incredibly bored at home – including Levine, who was celebrating his birthday with his family. Ellen herself wasn't looking so pumped as she struck a frustrated figure all through.
Please fill in your e-mail so we can share with you our top stories!